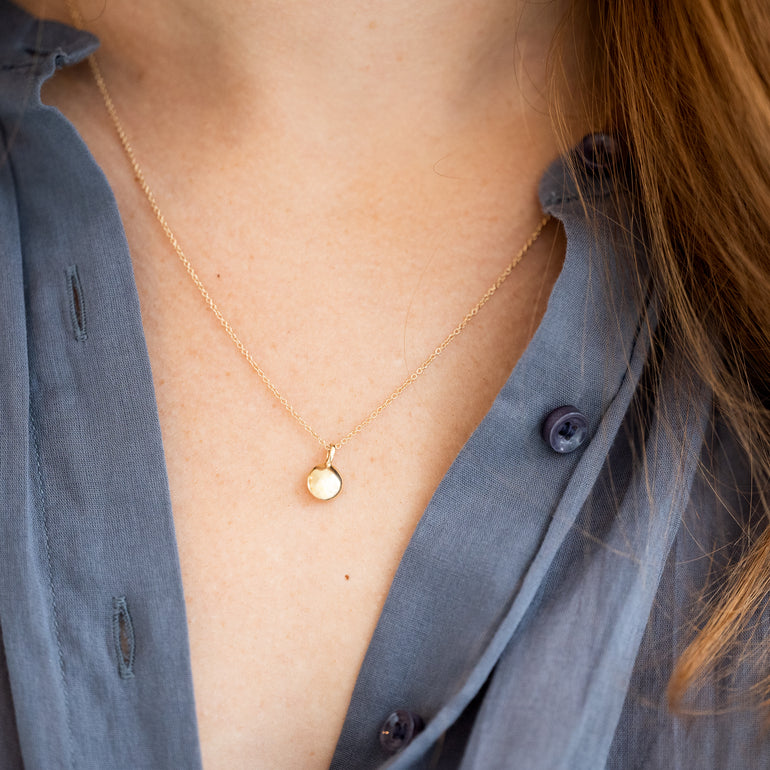 The Mini Puff Pendant Necklace
Estimated Arrival Date: October 06 - October 08
---
Our signature puff pendant in our smallest size. Made of two curved gold circles to create a solid rounded shaped pendant perfect for every day wear. Only sold on a 16-18" adjustable 14k gold cable chain.
Dimensions: 8mm across
---
Free shipping on all US orders
The Mini Puff Pendant Necklace
Wear & Care
Yearly Co. jewelry is made of solid 14k gold and natural diamonds and gemstones. Our pieces have a lifetime repair policy and can be worn 24/7 including in the shower, pool, and ocean.
Check out more on our Wear & Care blog!
Mini puff necklace
I bought for our 4 year old granddaughter as a keepsake.
Mini Puff Necklace
Perfect small everyday accessory! Simple piece that pairs great with other jewelry.