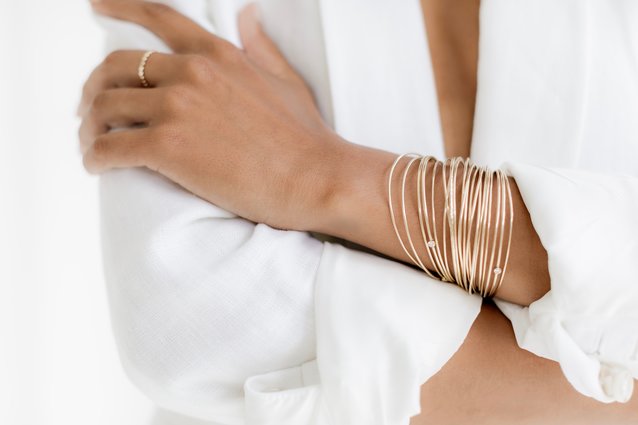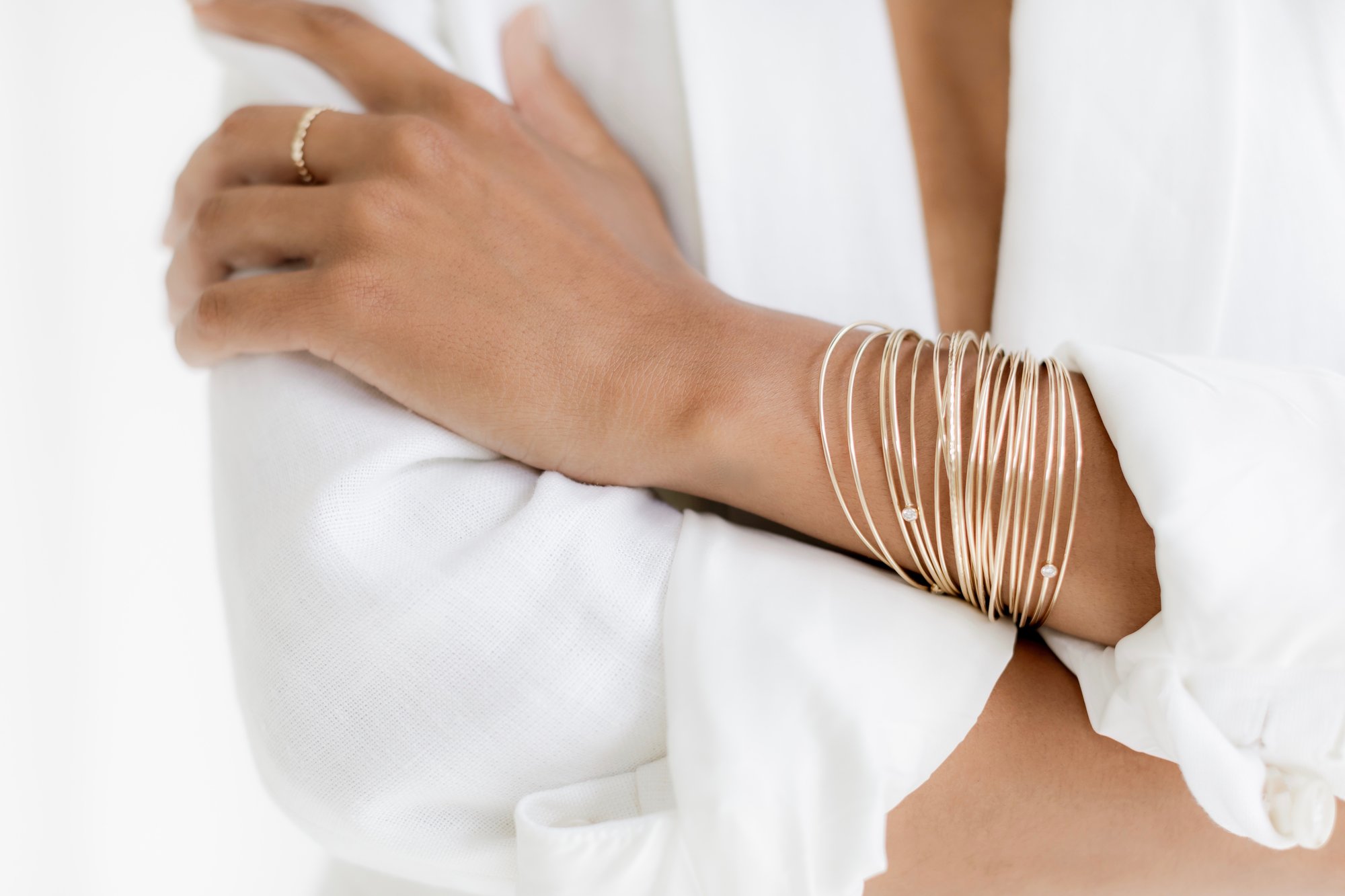 14k gold jewelry to tell your story.
Yearly Co. was inspired by Ann's family tradition to commemorate wedding anniversaries with 14K gold bangles.
Yearly bangles are used to celebrate marriages, milestones and more. We love helping you tell your stories with jewelry.
Made for You
Each Yearly Co. piece is made to order. Yearly bangles fit perfectly to your wrist and symbolize events in your life that are worth celebrating.
To start your Yearly Co. tradition order our unique sizing kit to find your perfect fit.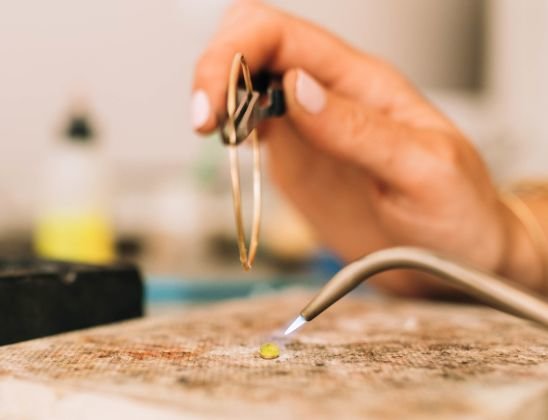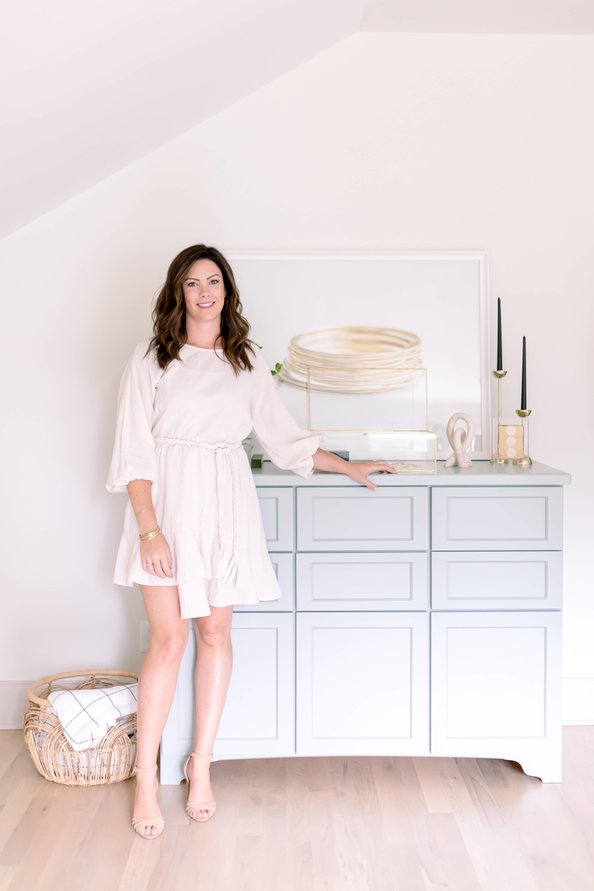 Made in the South
All Yearly Co. pieces are handmade by us, just for you, in Nashville, Tennessee.
We strongly believe that you should LOVE and wear your jewelry forever. We proudly stand by our products with a generous return and exchange policy—if you don't love it, we'll make it right.
Don't know your bangle size? Try before you buy.
Great to get a custom look!
I have had a couple of bangles personalized, either with gemstones or engraving. This is a GREAT way to have a "custom" look without the excess price. Plus, Yearly bangles are so well made!! I love ALL of mine!
Item Personalization
Beyond gorgeous!
The bangles are gorgeous!!! So happy that I placed another order 2 weeks later! Quality is top-notch! 💝
The Catch Up Pack Yellow Gold - Heavy
Addition to my bracelet collection!
Love my new bracelet! I ordered the double weight, and it is the perfect thickness! This bracelet blends nicely with some bracelets I have worn for 30 years. I need to show you a picture because you might like to design one like my original three!
Item Personalization
Beautiful as always and soon will become a treasured piece.
The bypass bangle is a nice piece to add to my daughters collection of hammered bangles. Beautiful !
The Bypass Bangle Double Weight Yellow Gold
My absolute favorite!
This is a beautiful bracelet and one I look at and smile!
The Beaded Bangle Yellow Gold
Everything I wanted!
I kept missing the restocks of this bracelet and finally snagged one. It is solid, heavy(but not too heavy) and absolutely beautiful. It integrates perfectly with my stack and I look forward to wearing it for the rest of my life.
The Beaded Bangle Rose Gold
The wavy bangle
I love the wavy bangle! It definitely compliments my stack of yearly bangles including the Original, Hammered, Twisted, Sweetheart, North Star, Beaded, and the Doubleweight. It's unique design is very striking. I've received several compliments on my stack!
The Wavy Bangle x SGP Yellow Gold
Love all the bangles .. love the tradition I've begun to start.
The Original Yellow Gold
Diamond hoops
I love them!!! They are my everyday earrings… classy and just enough bling!!!!
The Diamond Hoops
Elegant and simple
I have bought 3 of theses bangles 1 for me and 2 for gifts and I love them. Your bangles are so elegant and easy to wear and sooo special
The Delicate Diamond Heavy Weight Yellow Gold
LOVE!
A group of friends bought the monogram bracelet for our dear friend who recently lost her mother. We used her late mothers initials on her bracelet. She loved it ❤️
The Monogram Yellow Gold
Lovely
The wavy bangle is very charming, delicate but substantial. So happy I have it, zero regrets! As with all my Yearly jewelry, I'm in love 🥰
The Wavy Bangle x SGP Yellow Gold
Flush set rose bangle
I have several bangles from Yearly Co, and I adore all of them, but I am especially in love with my new flush set bangle in rose gold. What a beauty! The diamonds are beautifully set, and large enough to really sparkle. My eye is immediately drawn to catch the shimmer on my wrist. This is a treasure!
The Flush Set Rose Gold
I Knew It Would be Good, But I Didn't Know It Would be THIS GOOD!
Since I discovered Yearly Co. bangles I have bought a few. I knew I would love the flush set the moment I laid eyes on it, but the photos absolutely cannot convey how wonderful this bangle is in real life. It is weighty, but not heavy and the diamonds are the perfect size. This is the One Bangle to Rule Them All!!!
The Flush Set Yellow Gold
I love my stack!
The Diamond milestone is a beautiful addition to my stack. I love it! I need 14 more to catch up but I love it! Thank you!!
The Diamond Milestone Yellow Gold