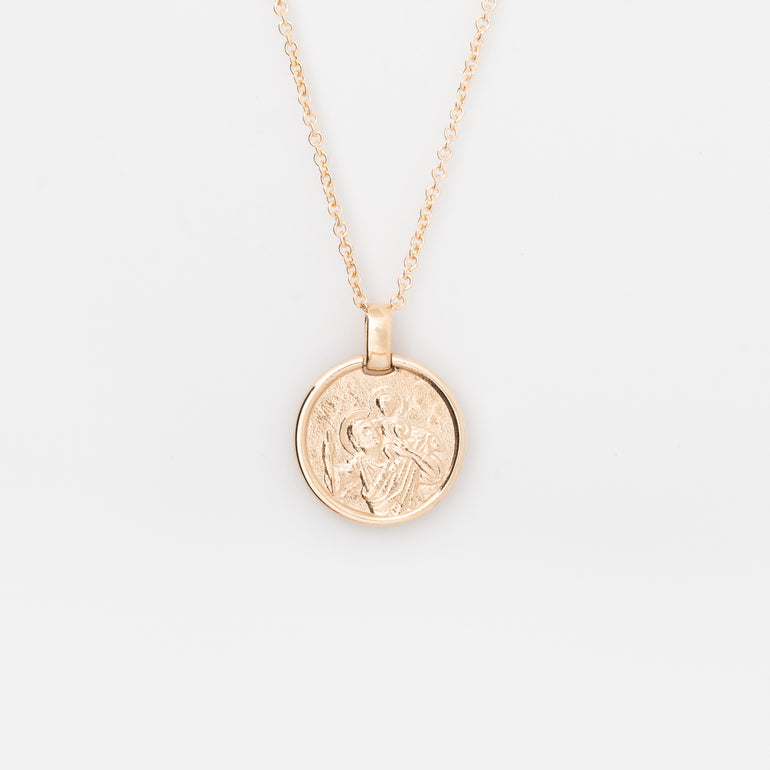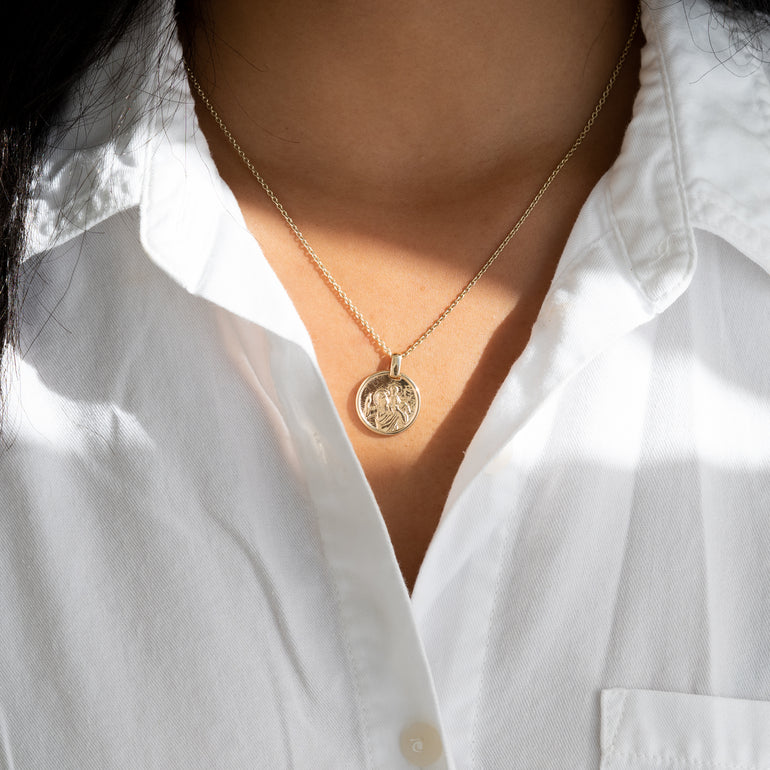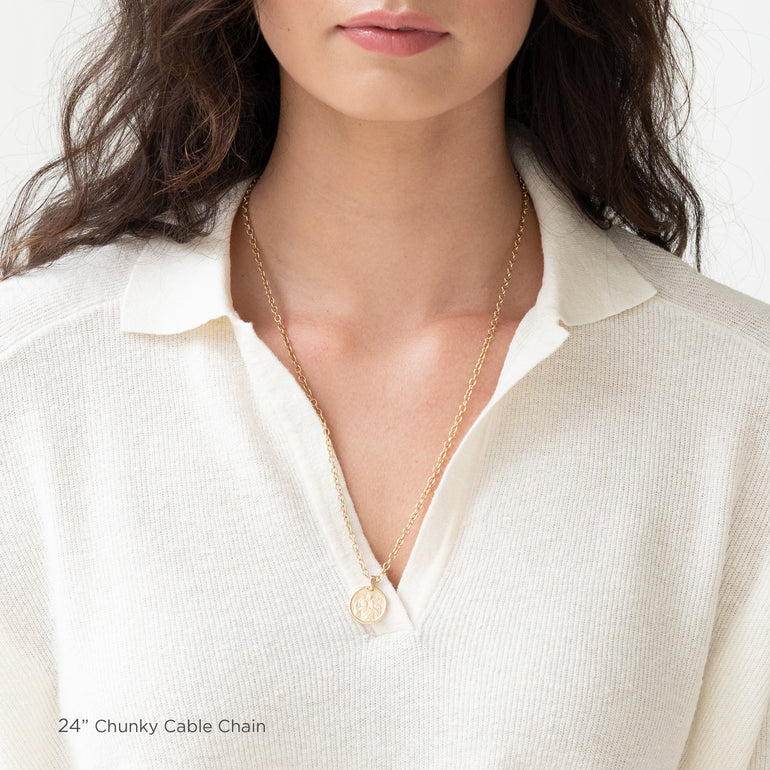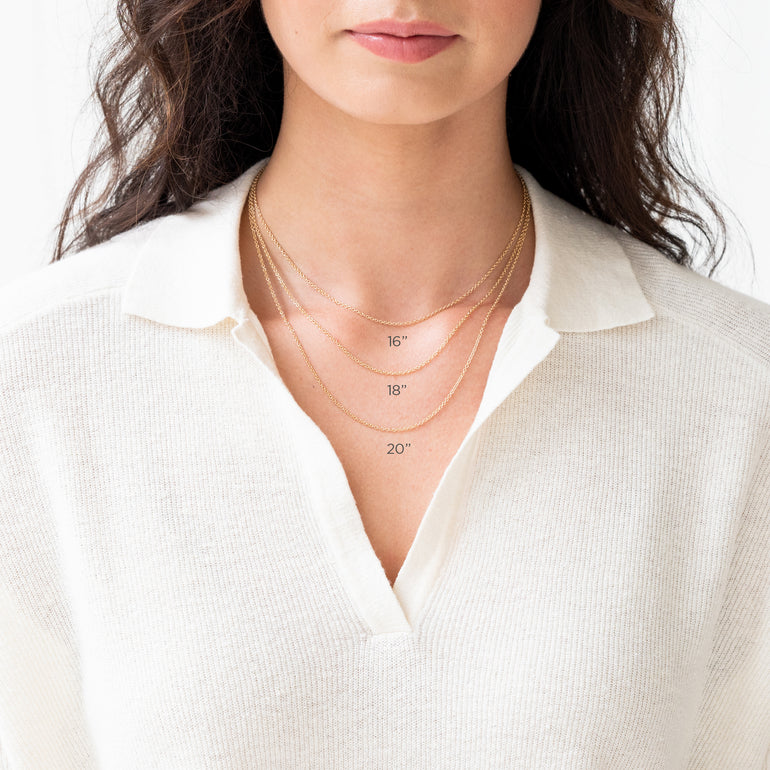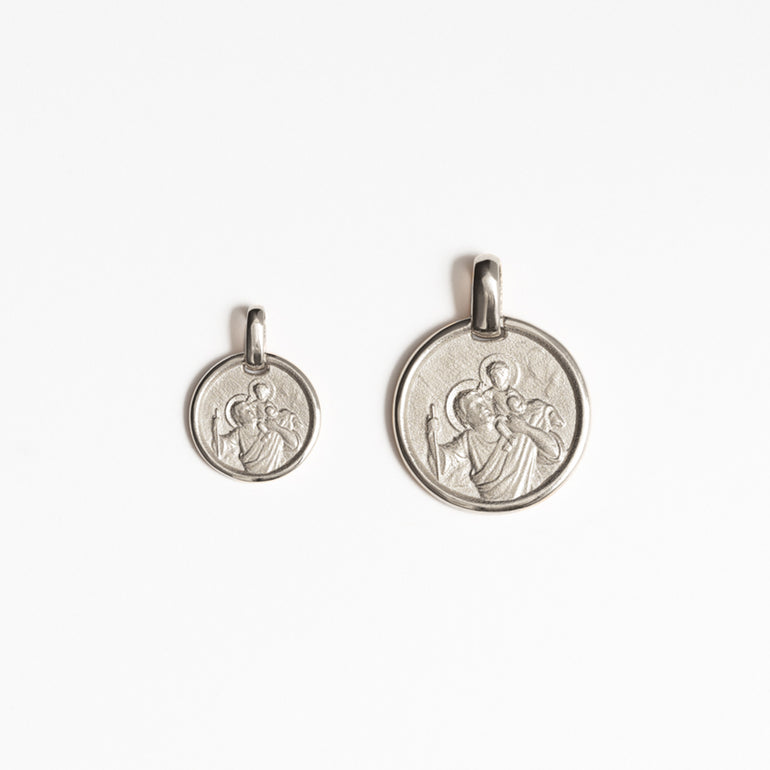 The Large St. Christopher Medallion
Order by December 15th for holiday delivery.
Estimated Arrival Date: December 11 - December 13
---
This Medallion carries the meaning of protection for those who wear it. It's made in the US of solid 14k gold and like all Yearly Co. jewelry, is meant to be worn day after day, year after year.
My sister Mary has worn a 14k gold St. Christopher necklace for many years that was given to her by my late godmother, Ann. This Saint is known to be the protector of travelers. Our family often gives one to teenagers when they start driving or to anyone preparing for a journey or new adventure. Mary lost her sentimental pendant one day on her ranch and her husband spent hours searching to find it. We decided to recreate this classic piece with a vintage feel, artisan details, and a thicker bail so that it can be worn year after year without worry.
This exclusive Yearly Co. design comes in a larger pendant size and a small size, both with 'St. Christopher Protect Us' around the border on the back. We left space to customize a 1-6 character engraving for a loved one.
The medallion measures 18mm. The Classic Cable Chain is 1.5mm. The Chunky Cable Chain is 3.25mm.
---
Free shipping on all US orders
The Large St. Christopher Medallion
Wear & Care
Yearly Co. jewelry is made of solid 14k gold and natural diamonds and gemstones. Our pieces have a lifetime repair policy and can be worn 24/7 including in the shower, pool, and ocean.
Check out more on our Wear & Care blog!
Perfection. The chain is perfect and the weight and detail of the pendant are stunning. Simply beautiful. Yearly Co. always exceeds my expectations.
Absolutely beautiful
I received my St. Christopher Medallion and it was even more beautiful than expected. I have not taken it off since it arrived. I had one for many years and lost it, I am very grateful to have one again and this one is much prettier. Thank you for creating this beautiful piece.
My wife absolutely loves the necklace. She also loves the engraving on the back with our initials and a ❤️.
50th birthday gift!
My first necklace & charm purchase from Yearly Co and LOVE everything about it! Absolutely Perfect!! Thank you
Beautiful!
I love my Large St. Christopher medallion! It is just how I pictured it. A classic piece!