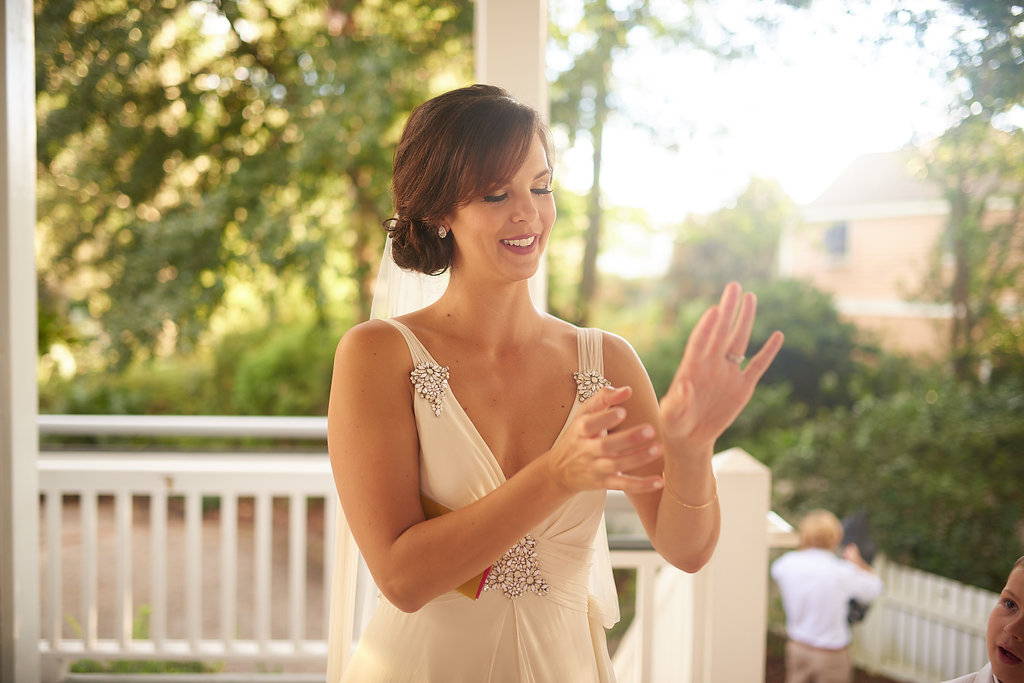 Some brides want nothing more than a quick courthouse ceremony and an intimate celebration while many brides have dreamed of their big day ever since they discovered they could make a veil out of a tablecloth. No matter how small or large the party, the memories made on her big day will always hold a special place in the hearts of those invited to share in the moment.
Often a wedding registry is a great place to look for a present. However, a customized gift of meaningful jewelry will be a cherished and treasured item for her to enjoy for years to come. Every time she looks down at her wrist she will remember that special day. Because Yearly Co. bangles are crafted from 14k gold, and meant for everyday wear, they are the perfect way to celebrate her day for a lifetime.
Every piece is sized just for her wrist, so we highly recommend ordering a sizing kit first to find her fit. The gifting box makes a beautiful presentation as a shower gift for a bride 2-3 months before her big day so that you know her fit to customize the bangle of your choice.
Whether you are the groom, the mother of the bride, a bridesmaid, or just a close friend, we have created a list of customer favorites for you to gift to her.
1. The Original: The classic way to start any stack. A delicate and beautiful reminder of your special day.
2.  The Notched: A classic or heavy weight stacking bangle customized with tiny notched indentions that can represent the date of the wedding.
3. The Twist: A bangle crafted from two 14k gold bangles twisted together. The perfect way to symbolize two becoming one.
4. The Stamped Initial: A classic or heavy weight stacking bangle customized by a single letter - perhaps the first letter of her new last name.
5. The Monogram: A heavy weight stacking bangle customized with the hand engraving of your choice - our favorite engravings are the bride's new monogram or the date of her wedding.
Aquamarine/Sapphire - A heavy weight stacking bangle customized by either a round or marquise shape stone. The perfect gift for "something new and something blue".
Multi-stone - A beautiful gift for a bridal party to give their bride. One stone per bridesmaid, representing the incredible bond between a bride and her closest friends. We even offer "split payments" so you can shop and send payments requests to each member of the bridal party at checkout.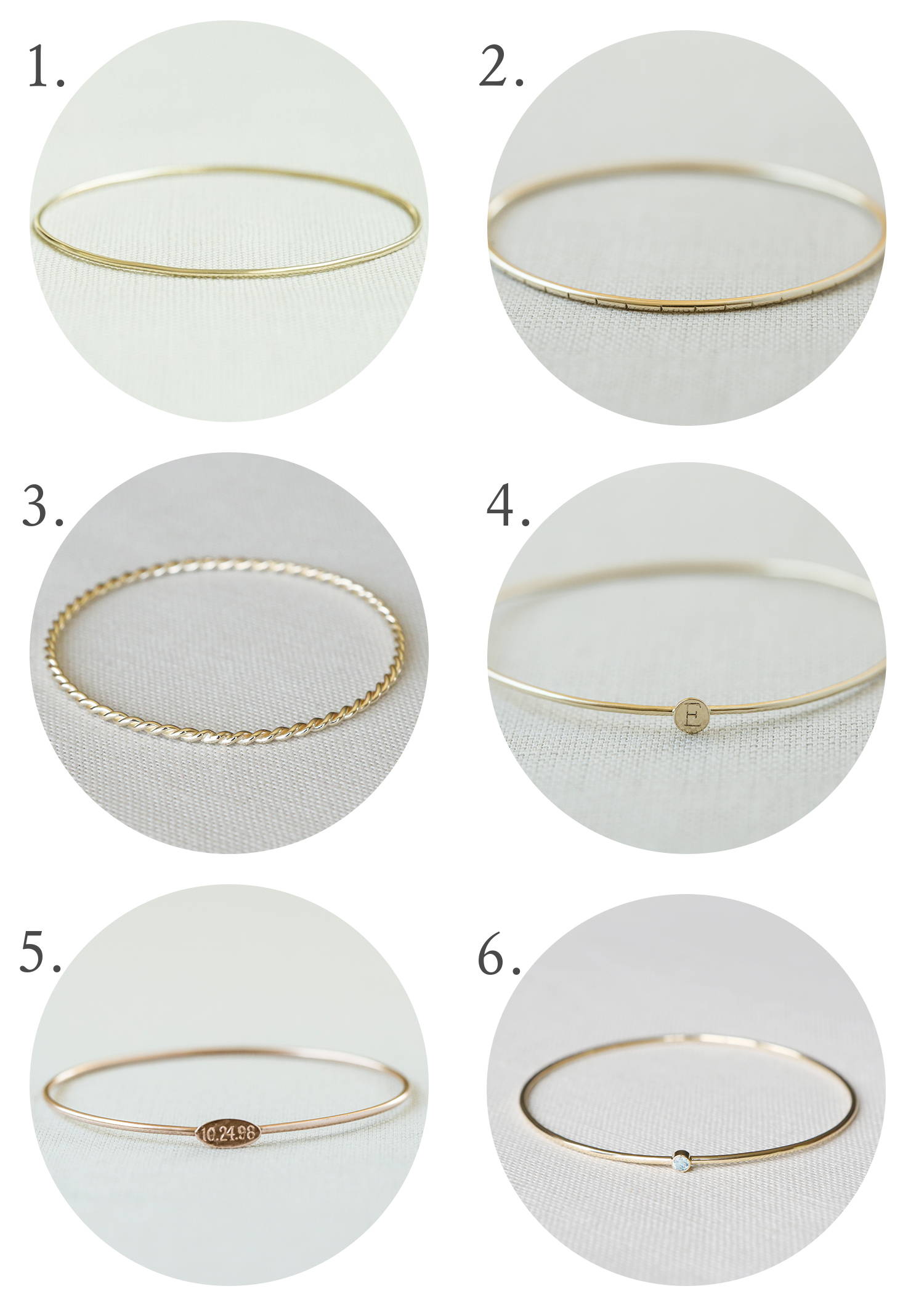 Are you a bride wanting to celebrate those who made your big day special? Yearly Co. can be your one stop shop for the women who helped make your day perfect.
For the Mother of the bride / Mother-in-law…
For the flower girl…