Our family trip to Portugal this Summer was a dream trip we have been planning for quite a while. I love to travel and haven't been out overseas in about 10 years, so I was chomping at the bit to get going. I had some requests to share our itinerary and I'm happy to recommend the things we did, where we stayed, what we ate, and loved!
Itinerary:
We flew Delta from Nashville to Boston to Lisbon on June 25th, and came back home via JFK on July 6th. It was 12 days total including 2 travel days.
We arrived in Lisbon after a red-eye flight (we got some decent rest, and this was a good way to adjust to the time change) and spent the first day in a long customs line, finding a ride, and getting settled into our hotel.
After 3 days we left Lisbon for Madeira, an island that is part of Portugal but physically closer to the coast of Morocco. The 1.5-hour flight was pretty easy, but I will say, getting through an international airport is not quite as easy as the US, so it was a long day (and my husband's bag disappeared somewhere between Lisbon and Madeira). Once we arrived and stepped out onto the pool deck of our beautiful hotel, the travel felt well worth it.
Madeira is a beautiful place with plenty to do for all ages. We didn't explore the whole island, because one of our girls got a bit carsick and it's full of windy roads. The food was delicious and there was always something simple/kid friendly like pasta, steak, and French fries. Most hotels have English-speaking drivers to recommend who can do a day tour of all the best spots for about 160 euros.
We traveled back from Madeira to Lisbon on July 5th and had one afternoon/evening to enjoy the city, get packed up, and get ready for our flight home. We were very fortunate (other than one lost bag) not to encounter any flight delays or other issues. I'm so glad we got to experience this amazing country as a family.
WOW. This was a fantastic location and if/when I return to Lisbon I would absolutely stay here again. Our girls loved the beautiful pool and comfortable beds (and room service) and we loved the incredible location, lovely breakfast, beautiful rooftop view, and luxurious rooms. We enjoyed walking around the city and taking it all in.
We made one trip to the Lisbon aquarium which was not far from the city center, and alot of fun for the whole family. It's the biggest aquarium in Europe, and we were amazed at how many animals you can see up close. We took the sky tram for an aerial view, then walked around and ate at Cantinho de Avillez where I had the best risotto of my life.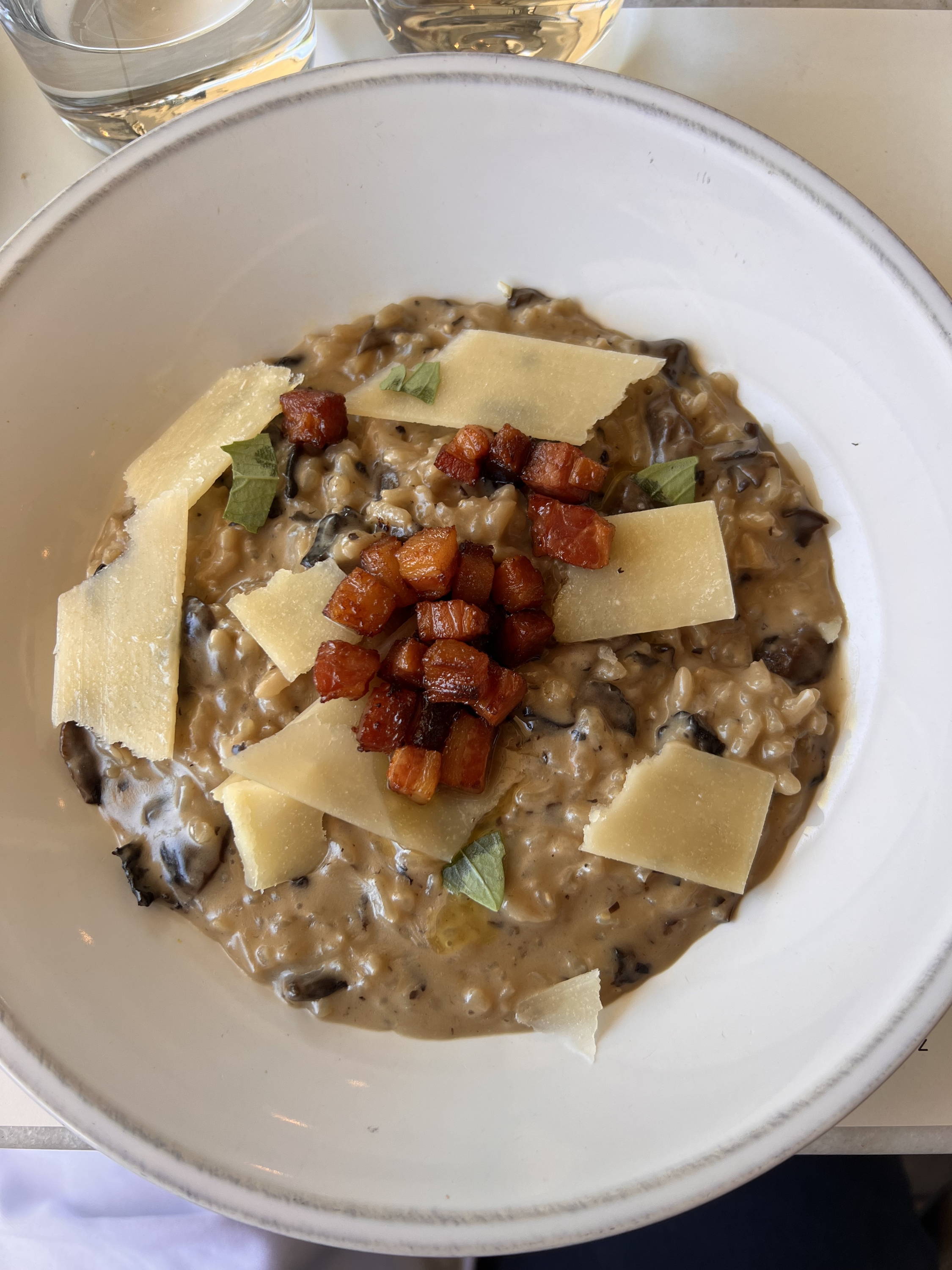 We also made a day trip to Cascais, a stunning beach town with beautiful ocean views and charming streets to wander. We took the hour-long train together which was a fun way to see the coastline. I found myself looking up hotels in this town, because it would be a fun second location if you wanted to get outside of the city but not go far. We had lunch beachside and stopped for gelato and a merry-go-round ride before getting an Uber back to our hotel in Lisbon (pro tip, Uber is very easy to use in Portugal and inexpensive to get around).
This hotel is a splurge, but quite literally one of the most interesting and charming places I have ever stayed. We were able to book adjoining rooms with plenty of space for us and our girls. We loved the incredible breakfast buffet, the view of the coast, and the access to the ocean where you could lay in a chair and hear the waves crash. You could also jump in from one of the built-in diving boards. My girls spent time chasing lizards, watching crabs crawl along the rocks, and enjoying swimming in the heated pools.
We walked into town a couple of times (20–30-minute walk or a quick 5–10-minute cab ride) and took in the beautiful plants, trees, historic buildings, and charming streets.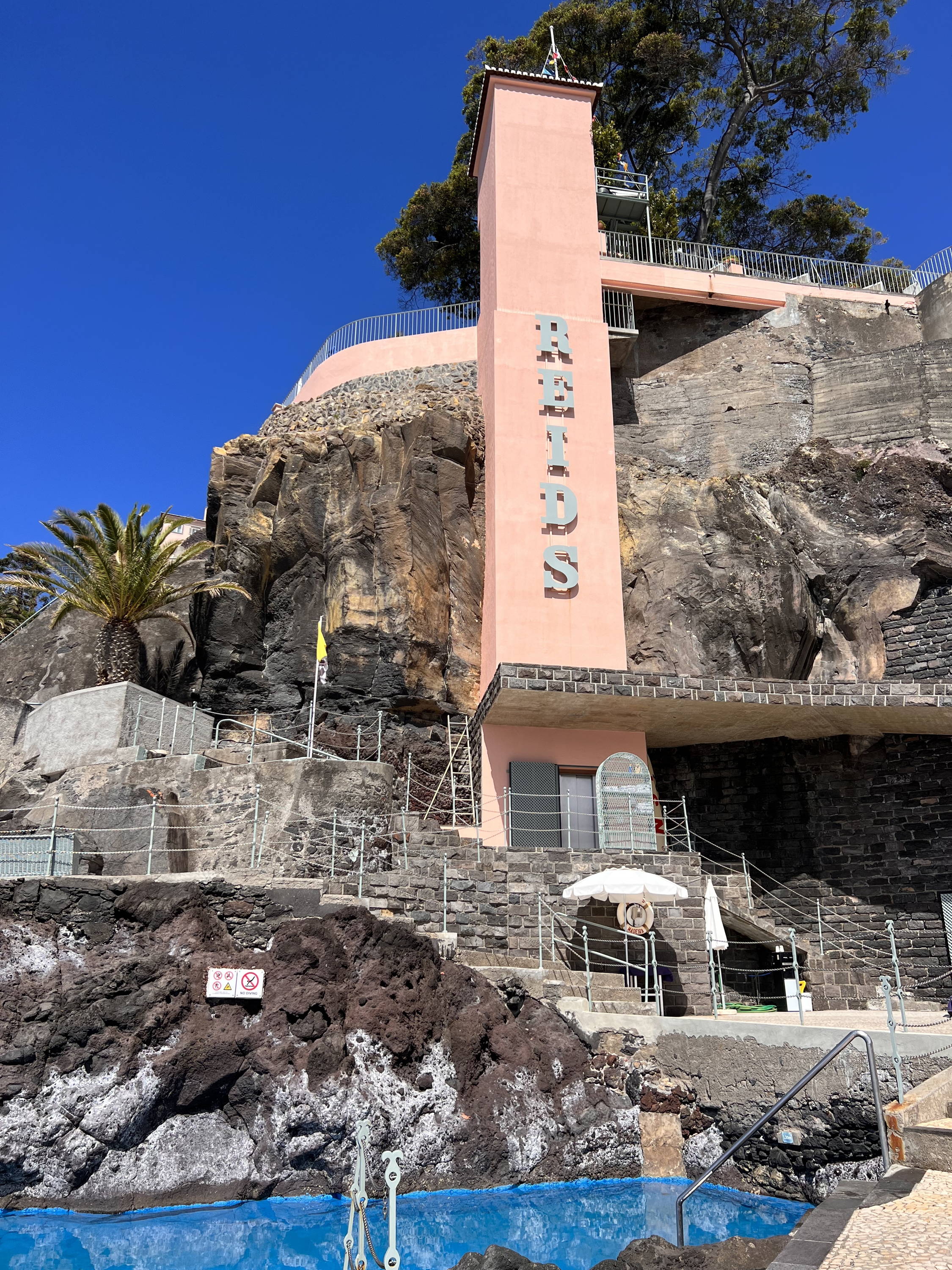 ---
Where we ate:
Cipriani – right next door to our hotel, lovely terrace seating, and excellent Italian food
*The next two restaurants we went to without kids, thanks to the hotel's 'kids camp' director who babysat our girls, so we could eat a couple of fancy dinners out. The menus here wouldn't be as kid-friendly as some other options:
 Akua and Kampo
Two restaurants both by the same chef and maybe two of the best meals we have ever had. Kampo is more meat-focused and Akua more seafood-focused. We saw at least 3 tables of guests from our hotel eating here as well. Don't miss these if you make it to Madeira!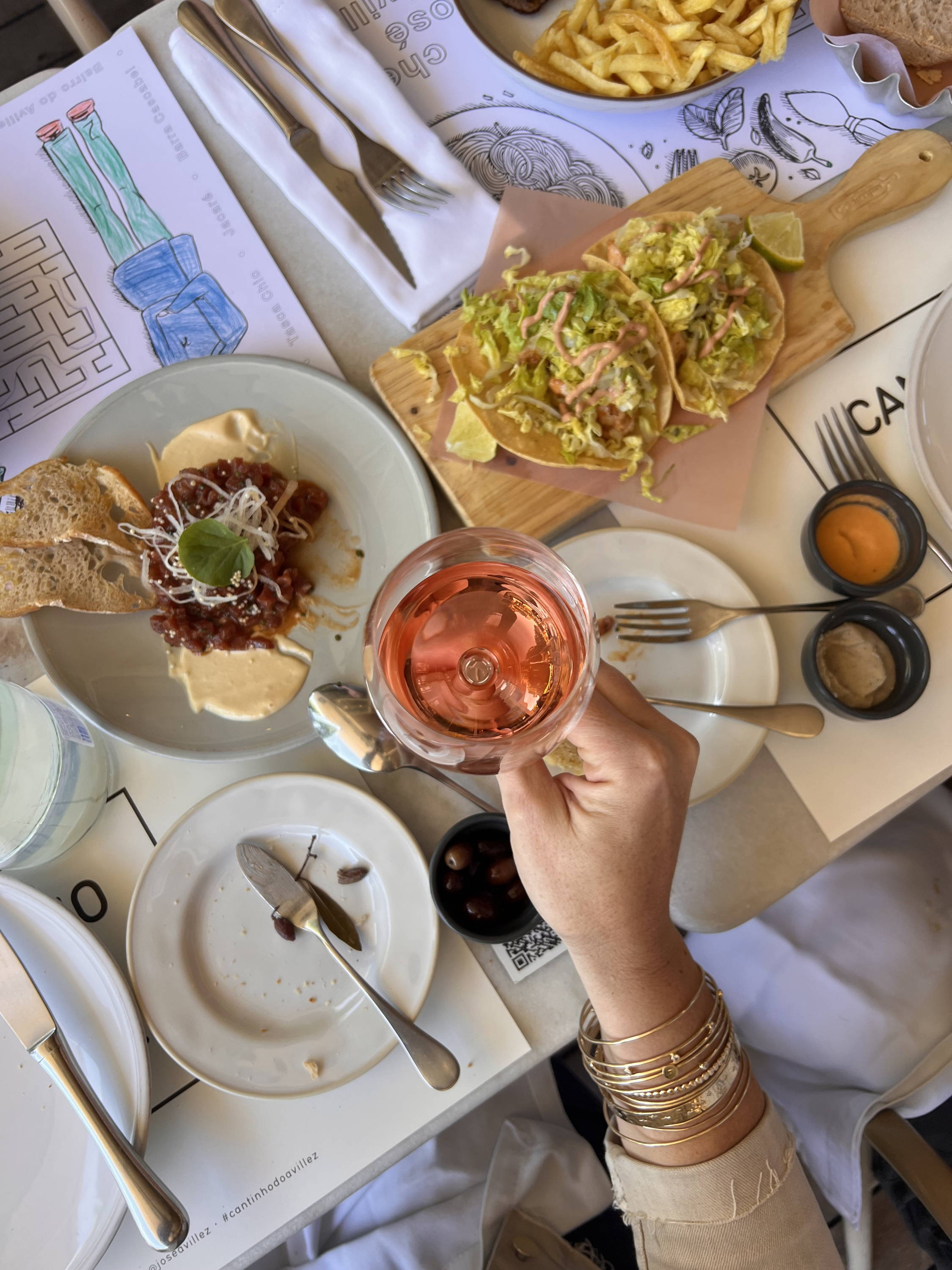 Packing for a 10-day Europe trip in the Summer
I overpacked and learned exactly what I did and did not need. My husband's bag was lost so I highly recommend a carry-on if you're heading to Europe as the lost bag situation right now is a mess.
Here's what I'd pack again:
CLOTHES:
Leggings: 1-2 (for the plane and travel days)
Tanks: 4-6 as a base layer, I tend to overpack on the base layers because they aren't something you want to re-wear after a sweaty travel or beach day.
Denim jacket: I love this tan jacket because it feels like stretchy denim, but you can wear it with jeans without looking like a Tennessee Tuxedo, and it is perfect to layer over tanks or a dress. On sale here!
Sweater: No matter the climate, great for the plane. This Brochu Walker one is my favorite layering piece and is on major sale here. 
Oversized Button Down: Is it just me or is this the '90s fashion trend we're actually happy is back? I brought 2 of these and loved layering them with tanks or leggings for a lightweight and more polished look.
Jeans + Joggers: You only need 2 pairs of pants, I brought five…you only NEED two. Shop my favorite jeans of all time here.
Shorts: 2-3 pairs of shorts, 1 denim pair, and 1 pull-on/linen pair you can layer with a swimsuit.
Dresses: I packed a few dresses and enjoyed wearing them to dinner, but found that most places didn't feel very formal and there were plenty of people in casual clothes at every restaurant. Bonus if a dress doubles as a bathing suit coverup.
Swimsuits: Just bring two of your favorites!
ACCESORIES:
Earrings: I wore all Yearly Co. pieces. I kept my Mini Diamond Hoops and Mini Diamond Studs in during the day and would swap in The Diamond Hoops or The Threader Hoops for dinner. It's so easy to travel with solid 14k gold Yearly Co. jewelry because you never have to worry about removing it for swimming or worry about wear and tear. I did leave my wedding ring at home and wore a simple band for travel.
Necklaces: Our Grand Diamond Puff was my go-to accessory on this new Chunky Cable Chain (Exclusively offered HERE). I am crazy about the solid feel and how easy it is to wear at multiple lengths by clasping at any link. We are only offering a handful of these at 24" (and they're best for pendants with larger bails like the Grand Puff). I have tried many combinations of necklaces and this chain might be the only one I need.
Backpack: I've had this ISM backpack for probably 5 years and it has held up incredibly. It's well made, comfortable, and fits all the things I need easy access to. Plus, it can attach to your suitcase handle.
Passport/ticket/vaccine card holder: Here is my one nerdy travel accessory that really helped. I loved being able to have all 4 of our passports in one secure zippered case and that I could easily slide our boarding passes in the front to keep it all organized.
One crossbody purse: I carried a medium-sized neutral leather crossbody purse the whole trip that went with every outfit and never felt like I needed another bag. I love this one from Cuyana *I might add a lightweight tote for beach trips to my packing list next time, but the hotel provided one that worked great*.
Hat: I brought my favorite hat and was able to pack it, but a hat clip to add to your bag is a great option or a 'packable' hat that folds.
SHOES:
Tennis Shoes: I love my P448s and only wore my running shoes once. It depends if you're planning some hiking or working out while traveling, but I could have just brought one pair as my walking sneakers.
Sandals/slides: One pair for the pool/quick walking trips, just make sure they're comfy and easy to pack. One 'nice' pair of sandals for dinners or dresses.
Espadrilles/flats: I brought one pair of wedge heels, but only wore them once to our hotel dinner. I'd skip the heels for suitcase space.
EXTRAS:
Packing Cubes: I'd never used these before and really liked how I could put categories together. I also used them to store dirty clothes and outfits for my kids, so we didn't have to entirely unpack each time we moved locations.
Makeup/skincare: Sample-sized everything! I tried to downsize to a small amount of makeup like a travel-sized eyeshadow palette, mini face wash, etc. so no liquids in your carry-on get taken. I love to go to Sephora before a trip and grab a travel-sized set of a skincare line I've been wanting to try like this one from Drunk Elephant.
 Converters for hair tools/chargers – hotels often have one or two, but having extra is helpful.
I can confidently say I'd love to return to Portugal. I would go back to Lisbon in a heartbeat, and I would love to explore the southern coast as well. If you're on the fence about travel here, I hope this is the 5-star review you need to book that trip!