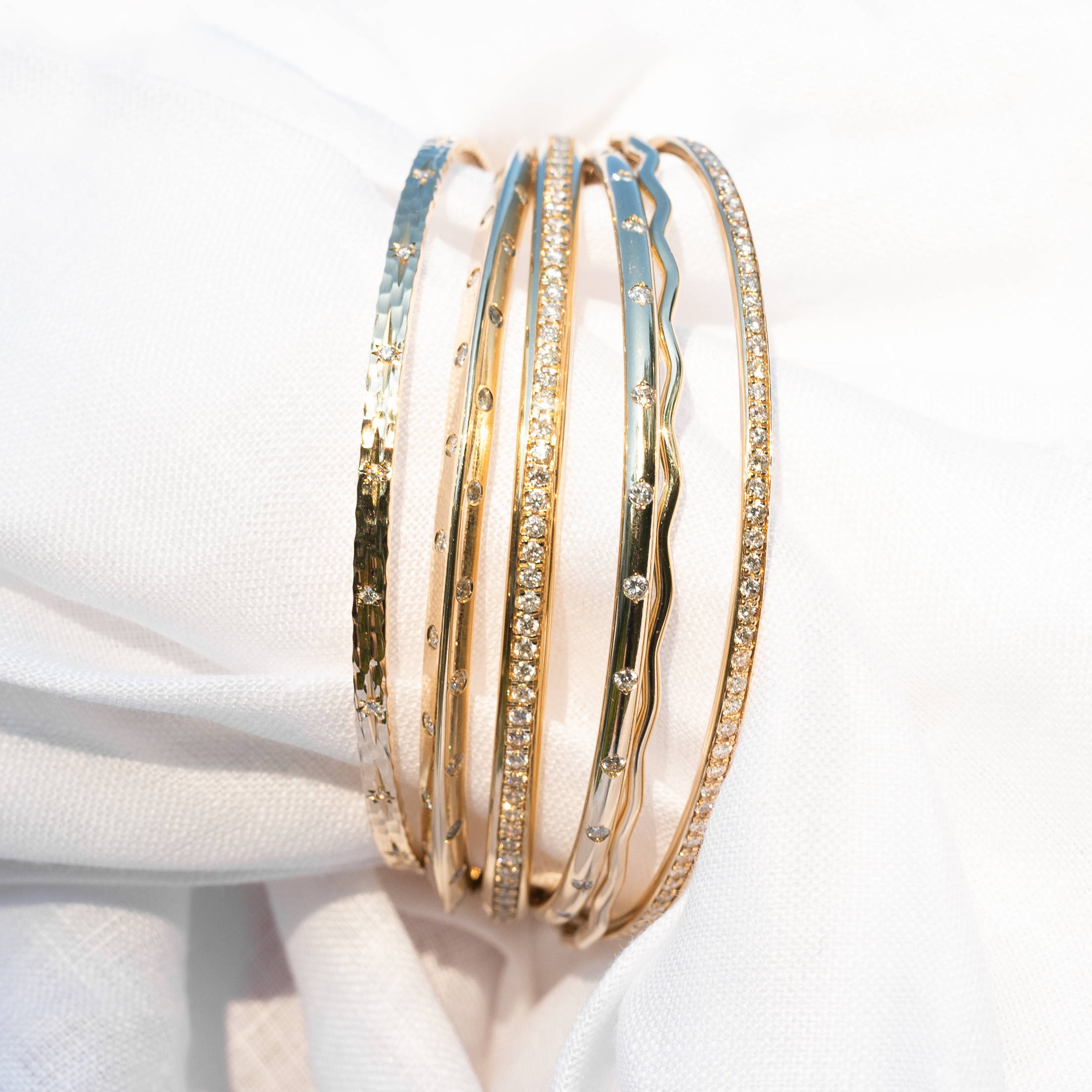 Yearly Co. started with the simple classic gold bangle that represented my family's tradition. Six years later I'm so proud of the collection of meaningful designs, collaborations and styles that have evolved from that first bangle. As always our pieces are solid 14k gold, custom fit to your wrist, and meaningful to your story.
Here's a look ahead at the restocks and new designs launching next month!
---
The Etoile Collection x OE


A collaboration with the talented Octavia Elizabeth. This piece was inspired by her unique signature hammering and delicate starburst design on her 18k gold Etoile cuffs. We brought our strengths together to create a unique bangle in two widths in custom Yearly Co. sizes. Every time we launch this pre-order they go fast! Plan ahead to get your Etoile bangle in yellow, rose or white gold for a holiday delivery!
Available: 10/4-10/10
The Thin Etoile x OE: $2300
The Thick Etoile x OE: $4000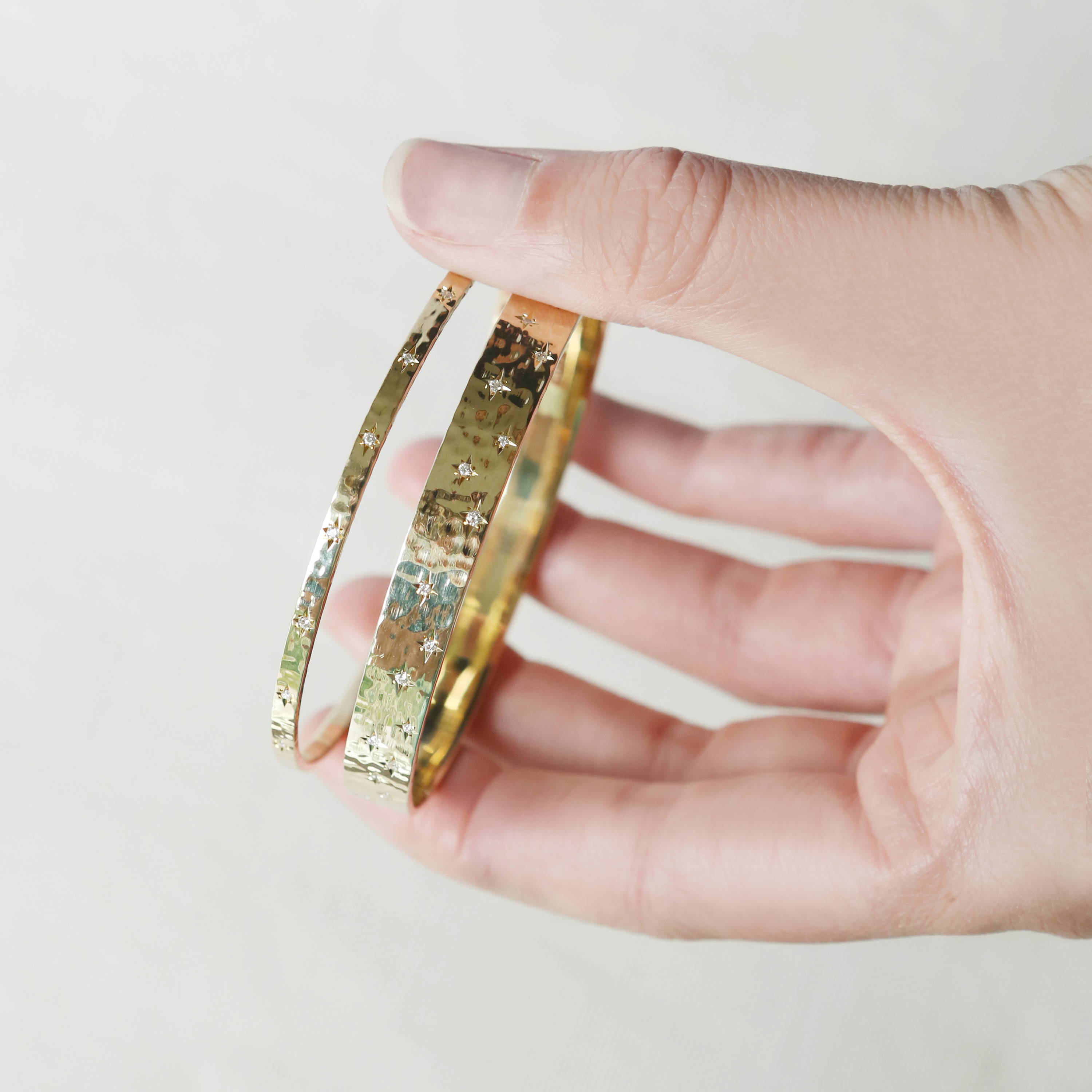 These designs were inspired by a trip to LA. I met an amazing stone setter who had flush set diamonds into a rounded wire in a ring and I immediately pictured our triple weight covered in stones. This setting style allows for the diamond to be secured "flush" against the gold around it and gives a seamless finish. Once we set the Triple Weight with diamonds the Heavy Triangle was next. These solid pieces shine from every angle and will signify the biggest and most special milestones.
Triple Weight: $3200
Thick Tribangle: $4600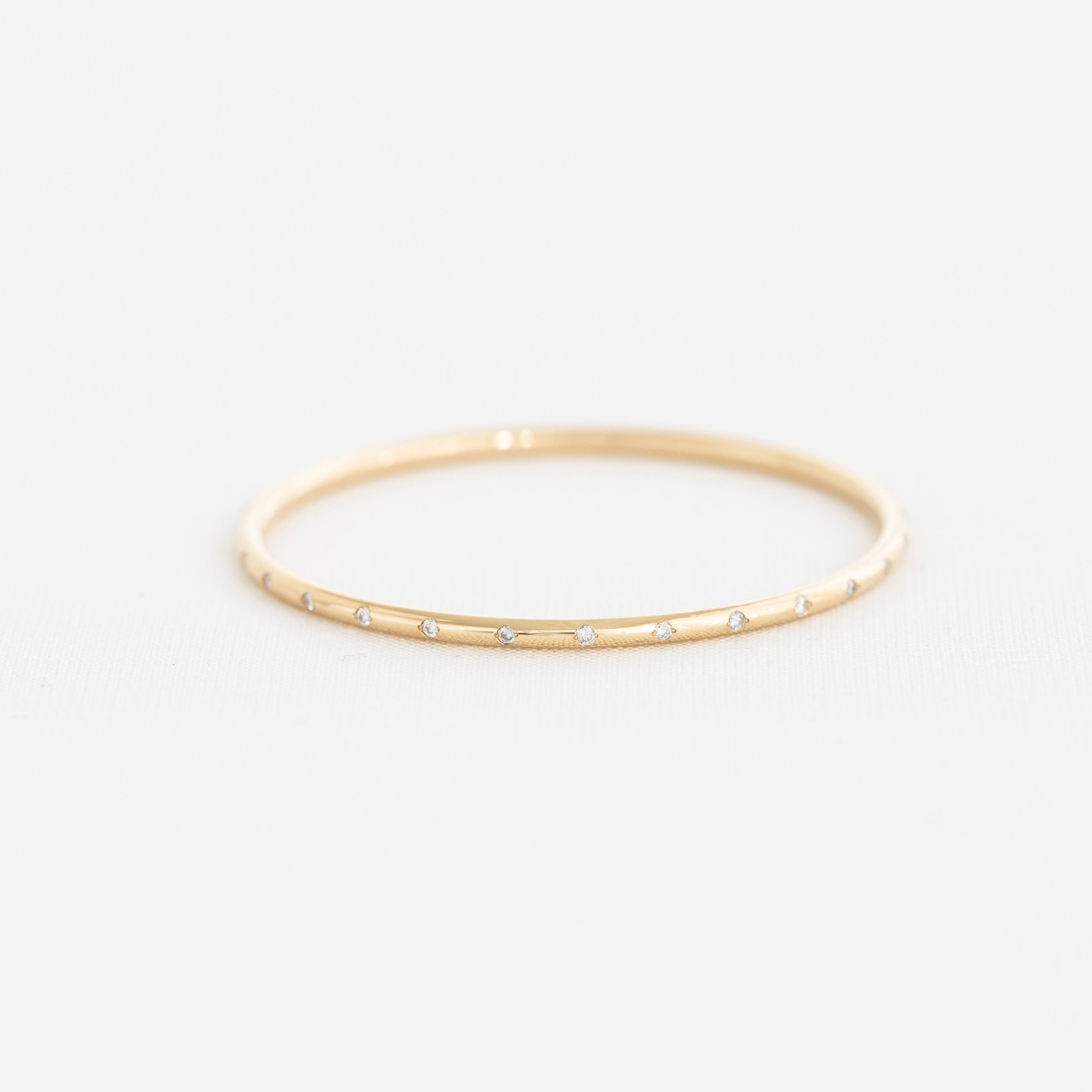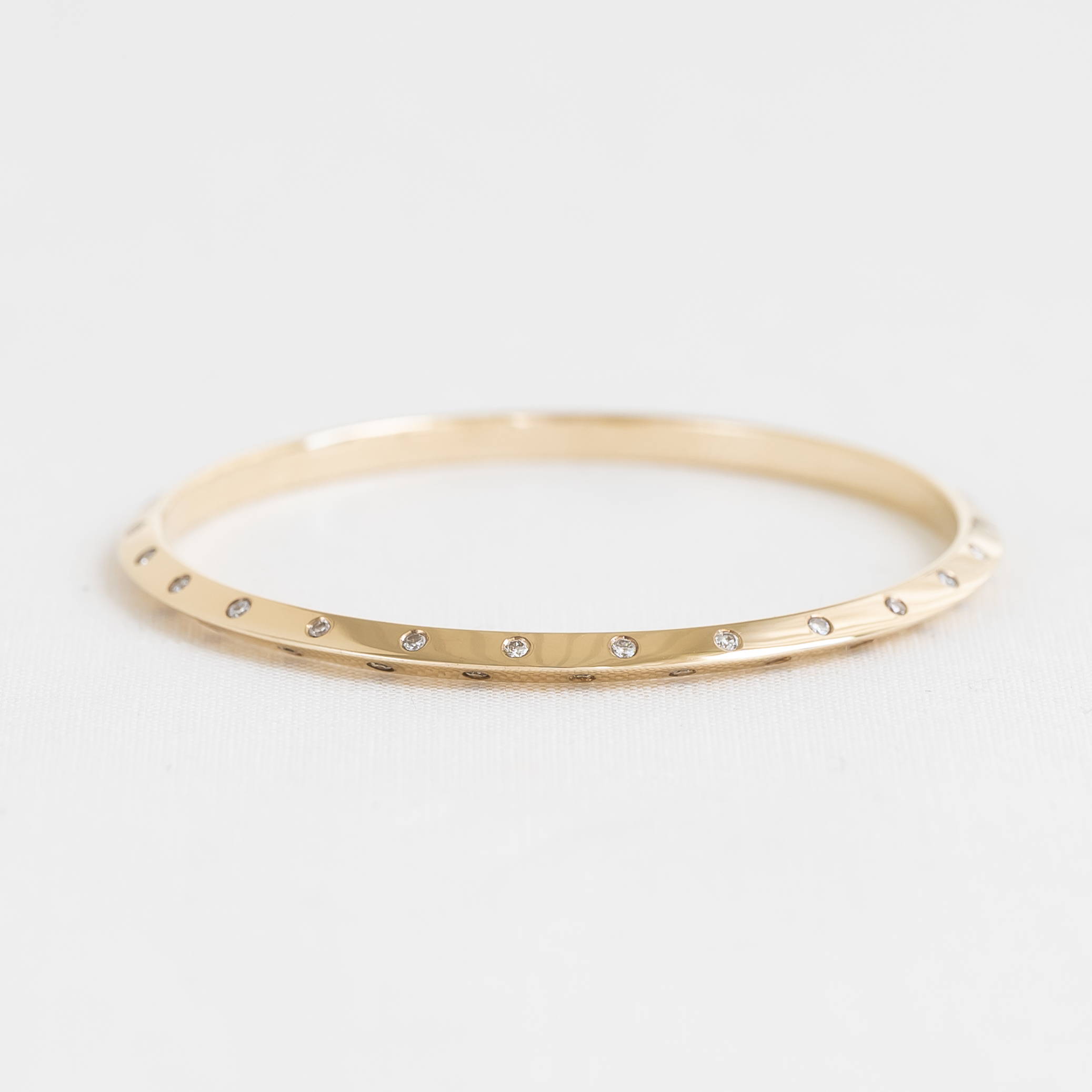 The Wavy Bangle x Susan Gordon


This is a very special bangle inspired by the wavy gold edges of Susan Gordon's signature hand made pottery. Susan and I met at an event and became very close as business owners and friends in a Mastermind group together through the rollercoaster of 2020. We have always loved to share the "ups and downs" involved in life as a creative entrepreneur and when we created this delicate wavy design in a bangle we knew it was something we had to share with our customers. This bangle will be available for a limited time!
Available: 10/18 - 10/24
The Wavy Bangle: $640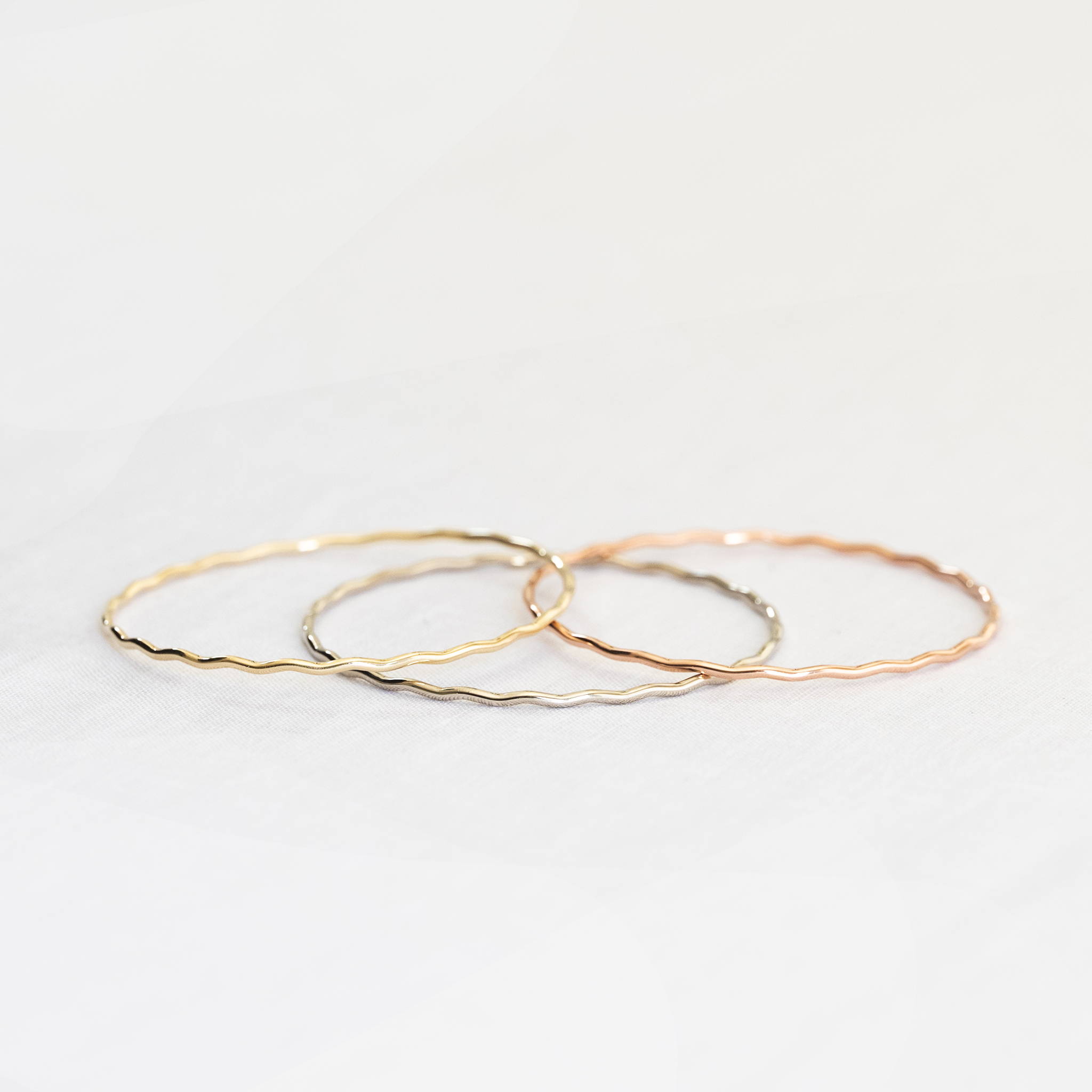 Possibly our most asked about design ever! I knew that venturing into a full pave bangle would be a challenge because it needed to pass our test of 24/7 wear with secure diamonds and still a delicate feel. I've created two versions, a thin Pave bangle (similar to our decade) where the diamonds are the star, and a thicker version (like our milestone) with gold on either side of the diamonds. Both styles are handmade, hand-set, and designed for maximum sparkle. I cannot wait to hear about the memories and milestones these Diamond Pave Bangles will celebrate for you.
Thin Pavé: $4800
Thick Pavé: $5200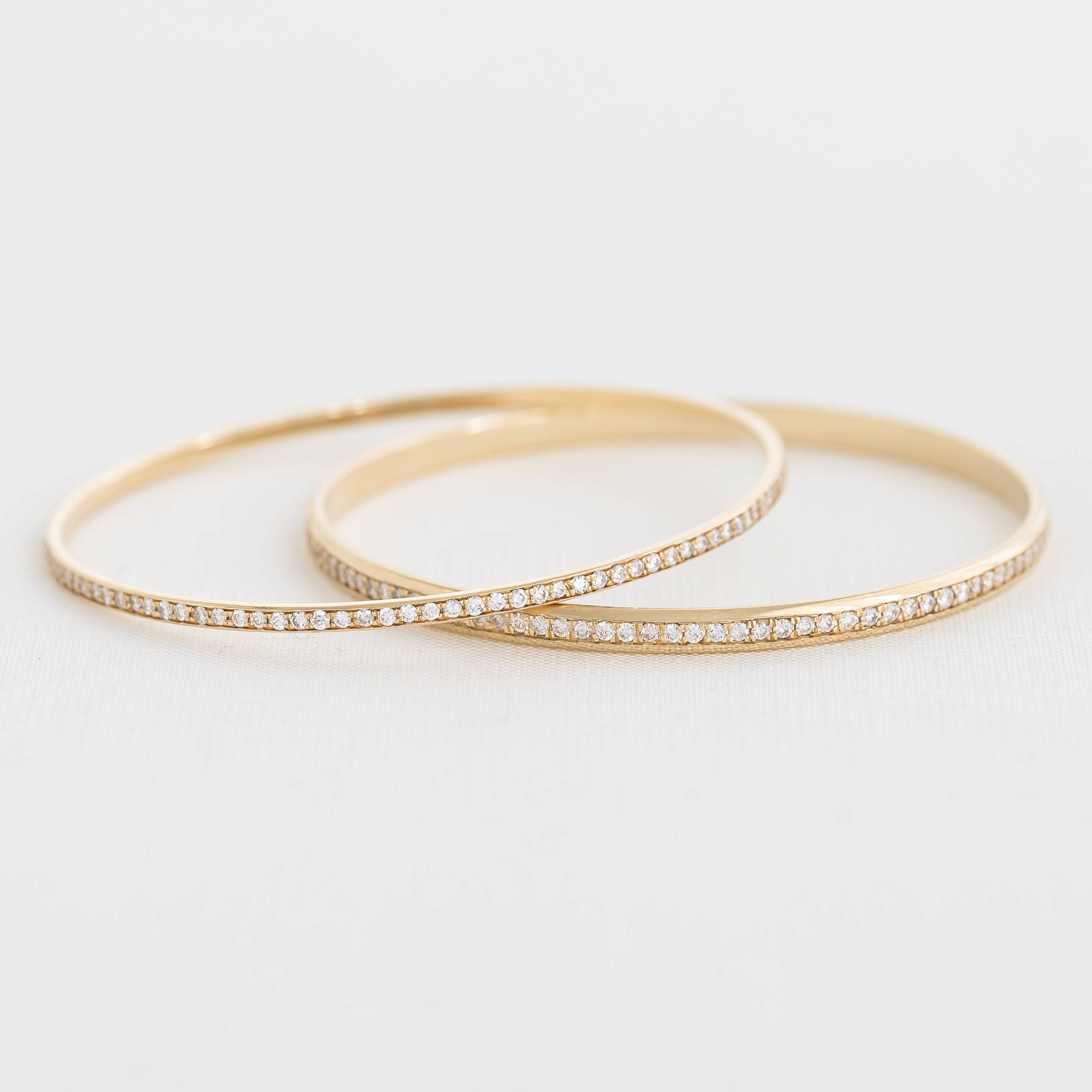 ---
If you'd like to see these pieces up close, or have more questions about each style, chat with us on
Instagram
or schedule a one-on-one
in-store
or
video consultation
with our amazing customer service team.
Thank you for your excitement about our new designs, I love to see the ways you celebrate your story with each new style!
-Ann