We were busy this spring popping up around the country. We made stops in Miami, Birmingham, and Atlanta, as well as Menlo Park, California. Our favorite thing at a pop-up is to watch our customers get excited trying on all our pieces in-person. We love to see your stacks, hear your stories, and to help you decide how to mark your next milestone.
We bring a range of inventory so you can both try on new pieces and see sneak peeks of upcoming designs. We find that it's often much easier to decide between bangles styles or earring sizes when you're in person and able to try on. We love to make it easy on our local customers to stop by, share their stacks and order or take home their new favorite jewelry addition.
Pop ups are ideal for finding your perfect fit both in our bangles and ring sizes. Additionally, we can help you create an account or build your dream wishlist.
Here are some of our favorite shots and stacks from our California pop up: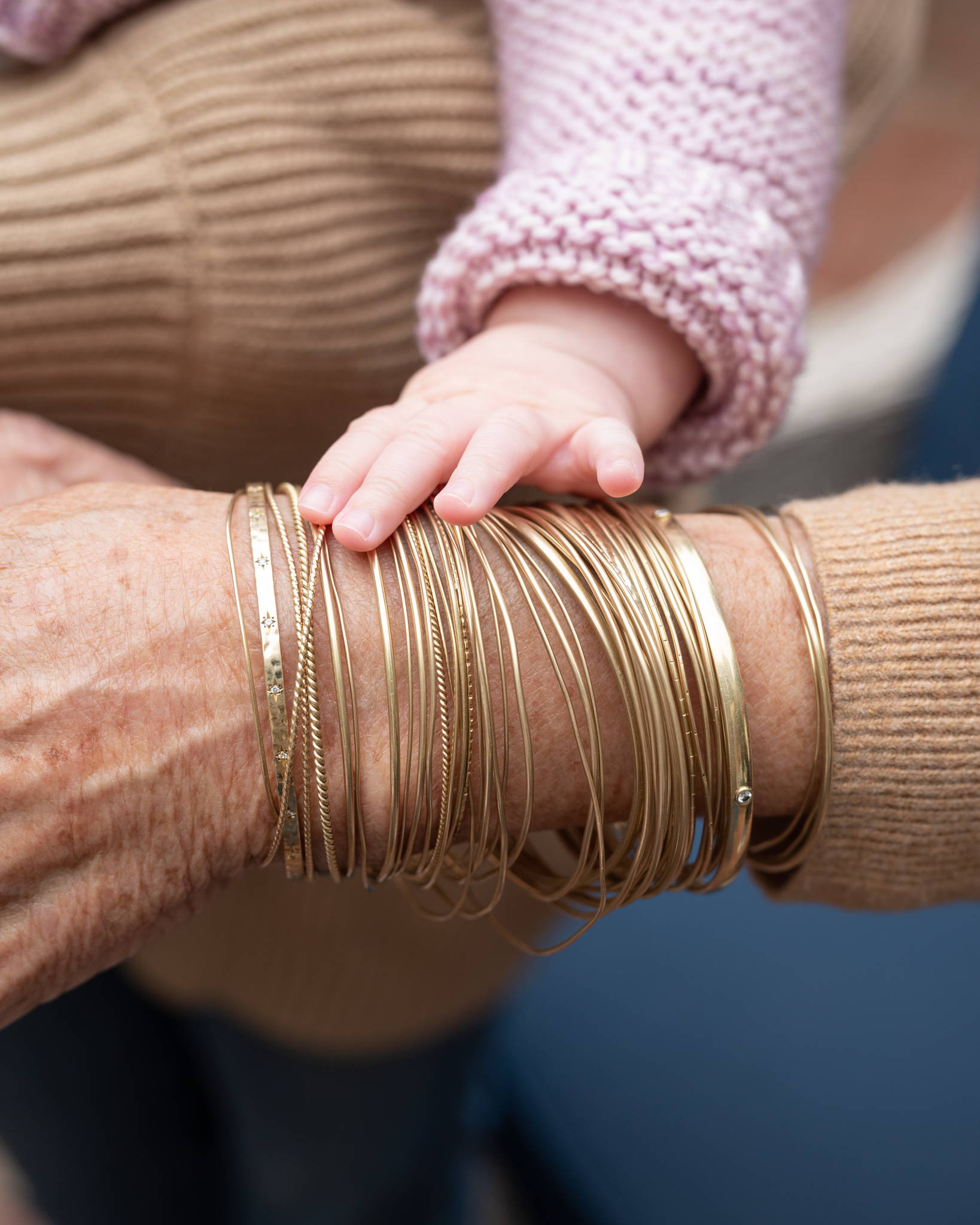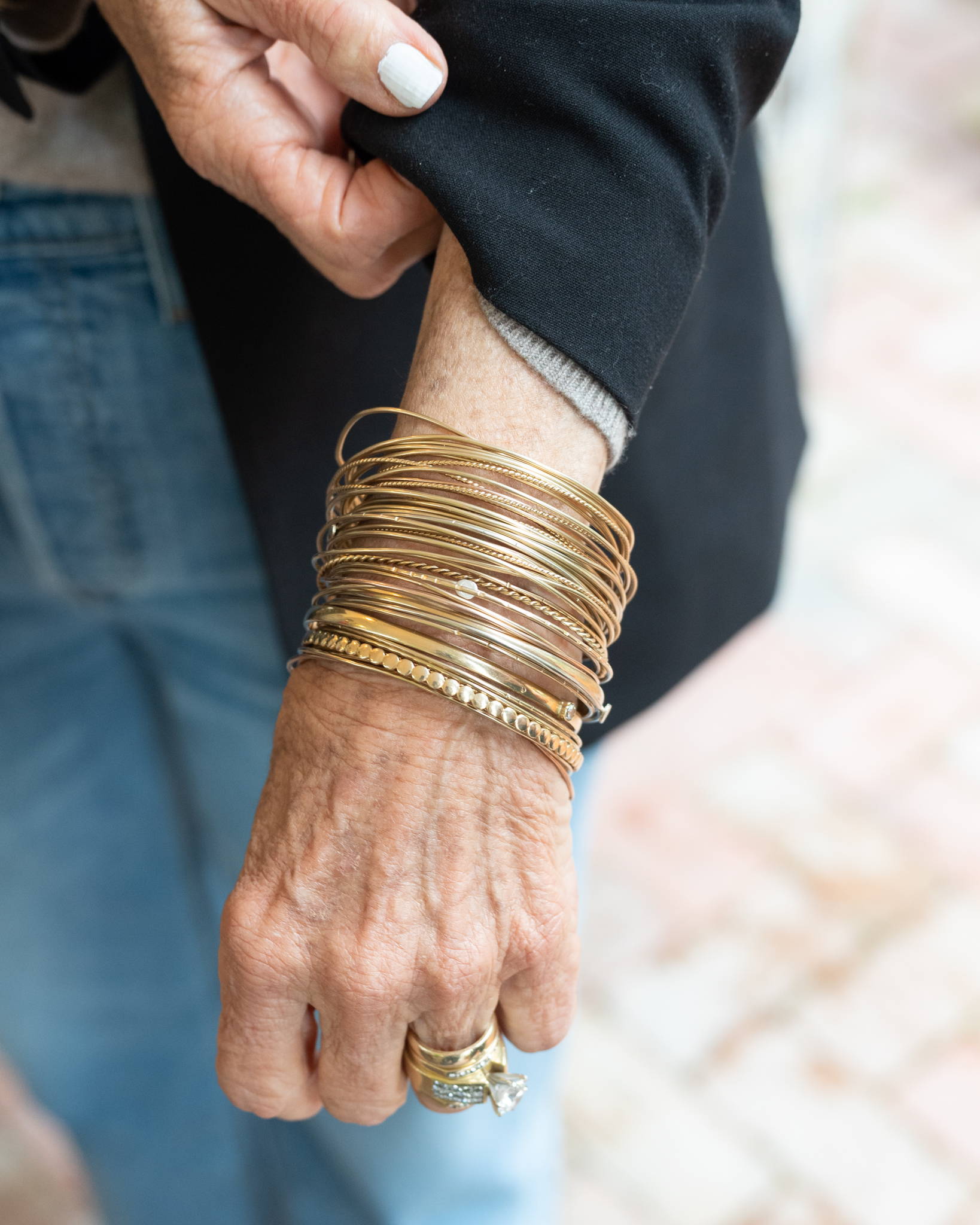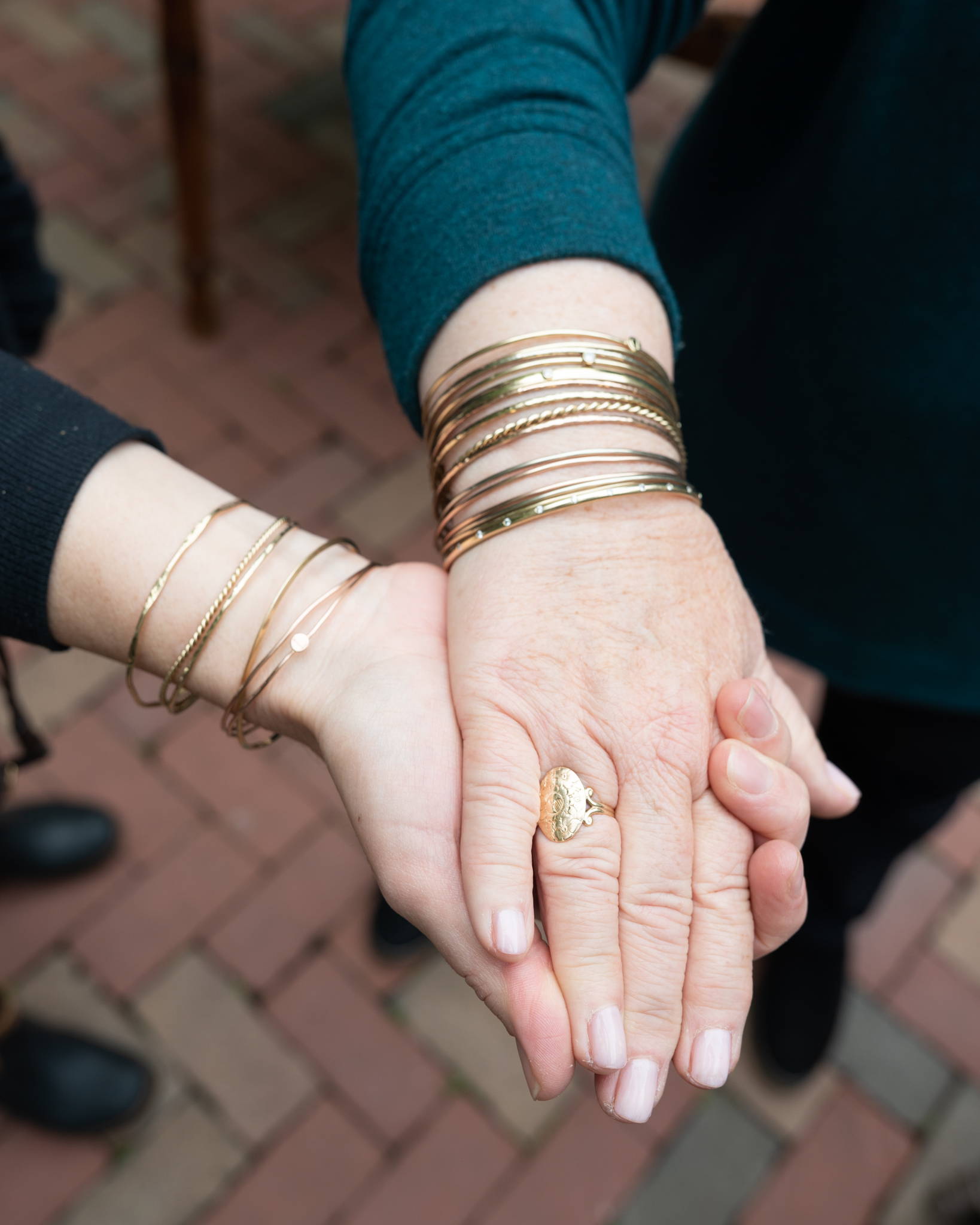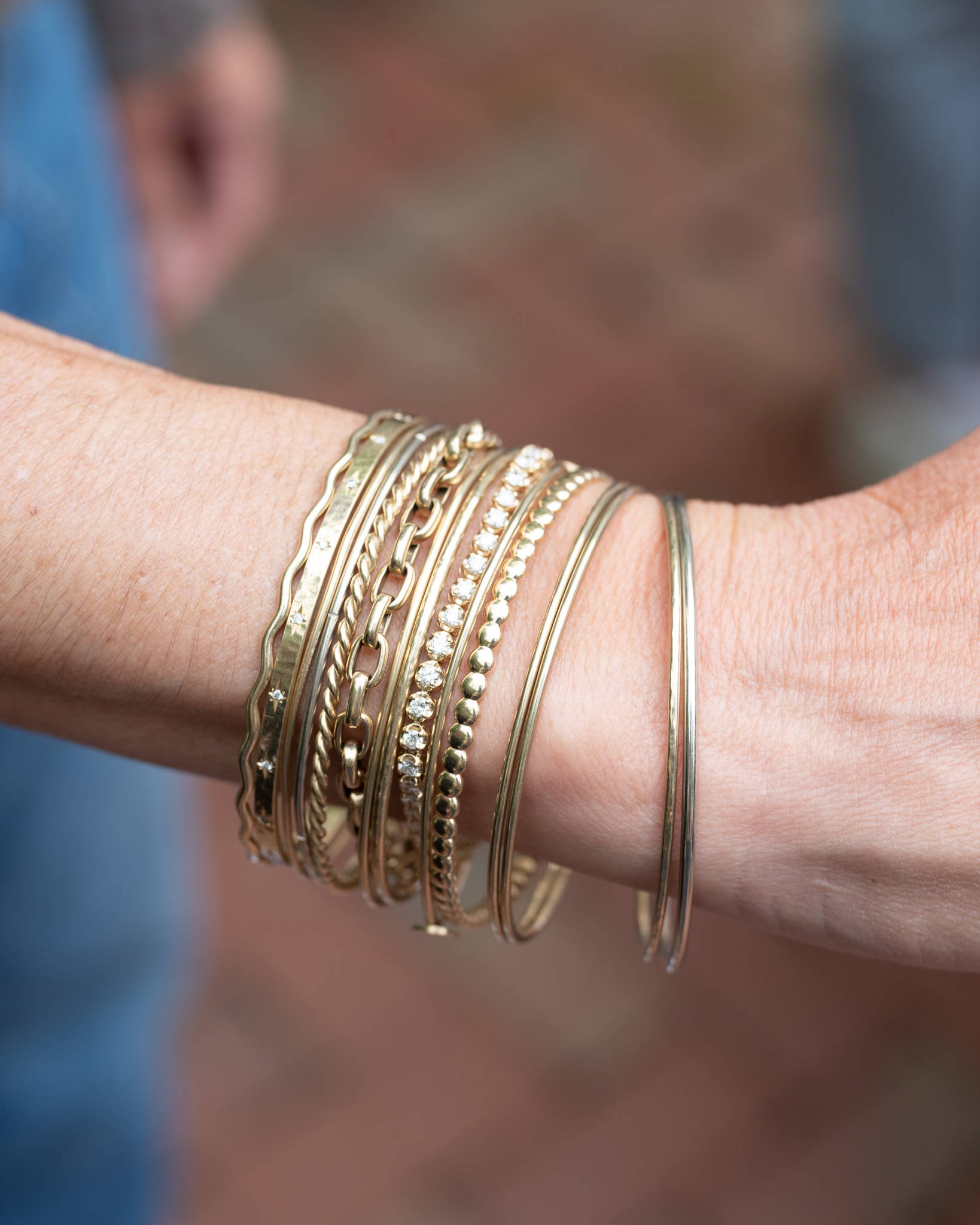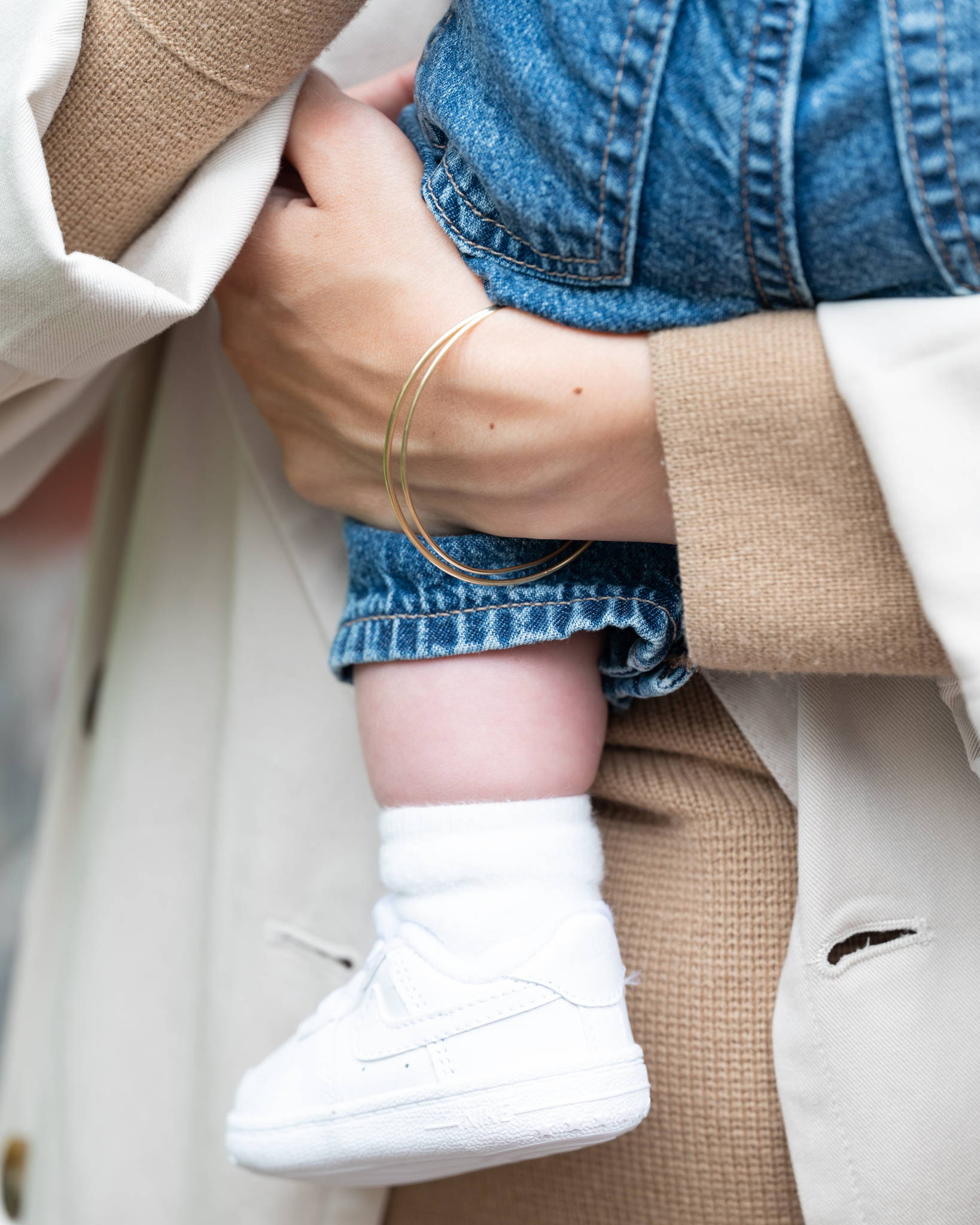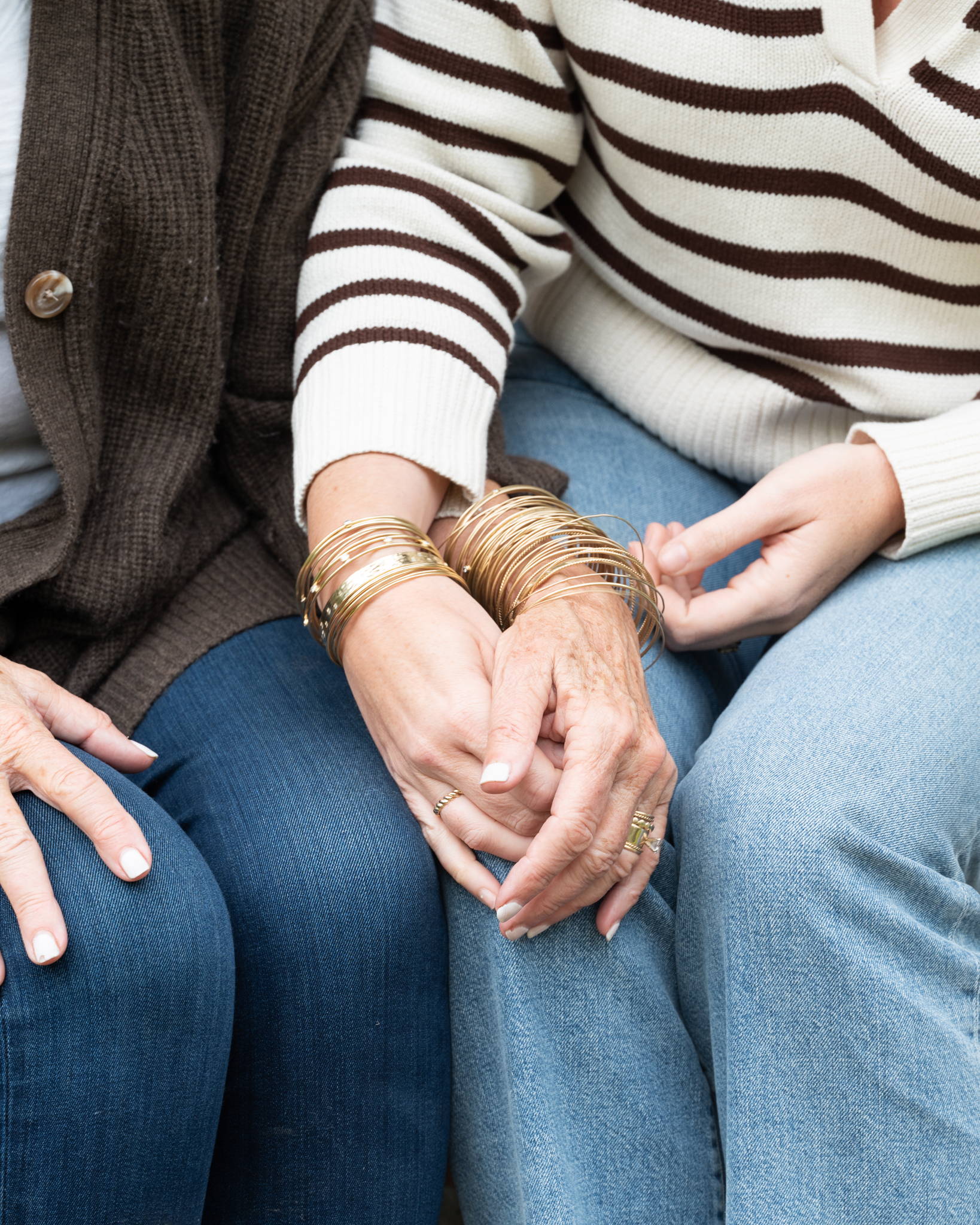 Want us to pop up near you? Click here to enter your vote for where we go next!