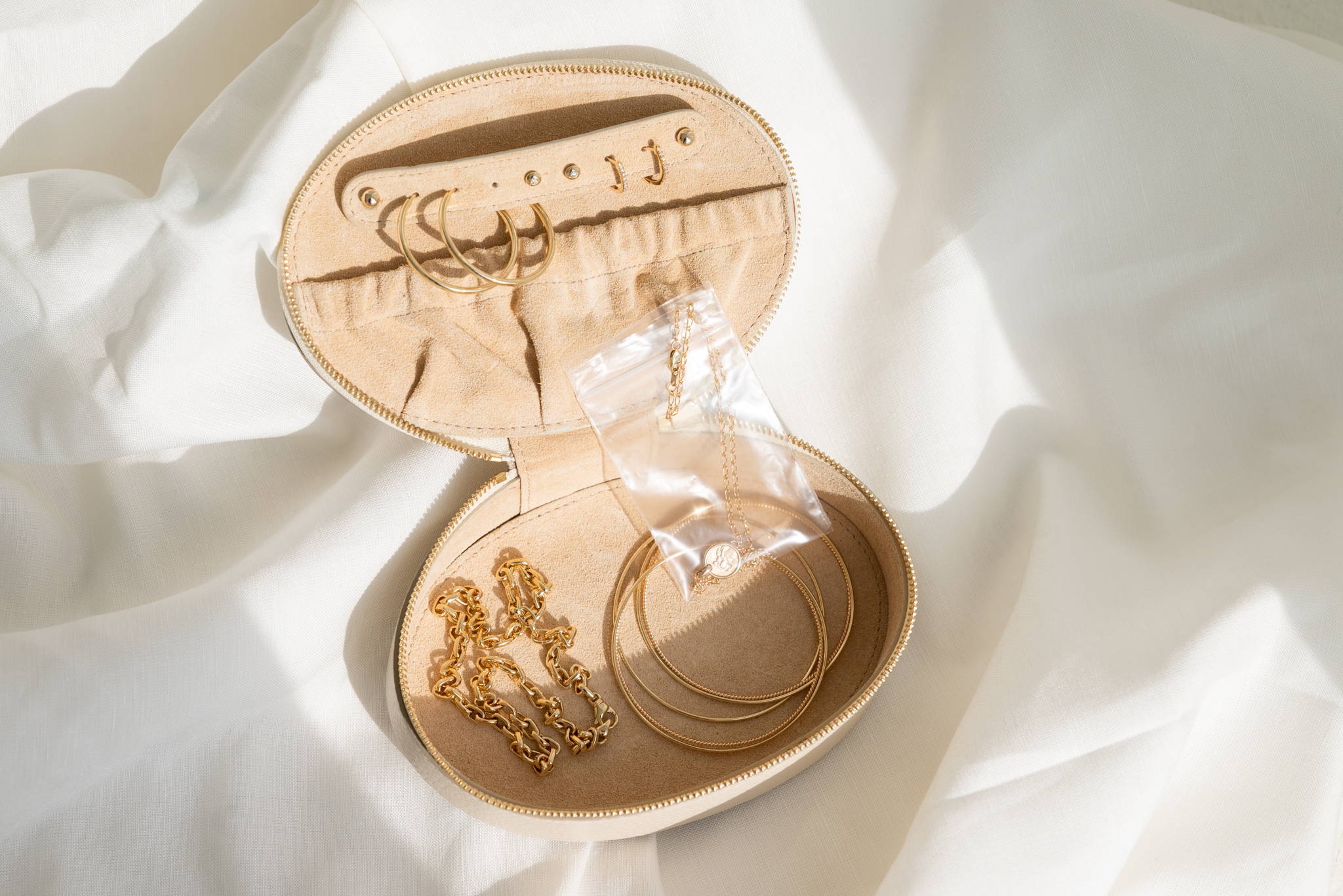 From tackling TSA to using the best-kept secret to store tangle-free necklaces, let us fill you in on our favorite ways to keep your jewelry organized and shiny on vacation.

We are often asked by customers, "Am I able to get through TSA with bangles on?"
The answer is, yes! (And sometimes not without a pat-down.)
Any airport with the newer machines (meaning the "hands over your head" style) should be quick and easy to get through with your jewelry on. If you have to go through the older metal detectors, we have a few suggestions for making the process easier.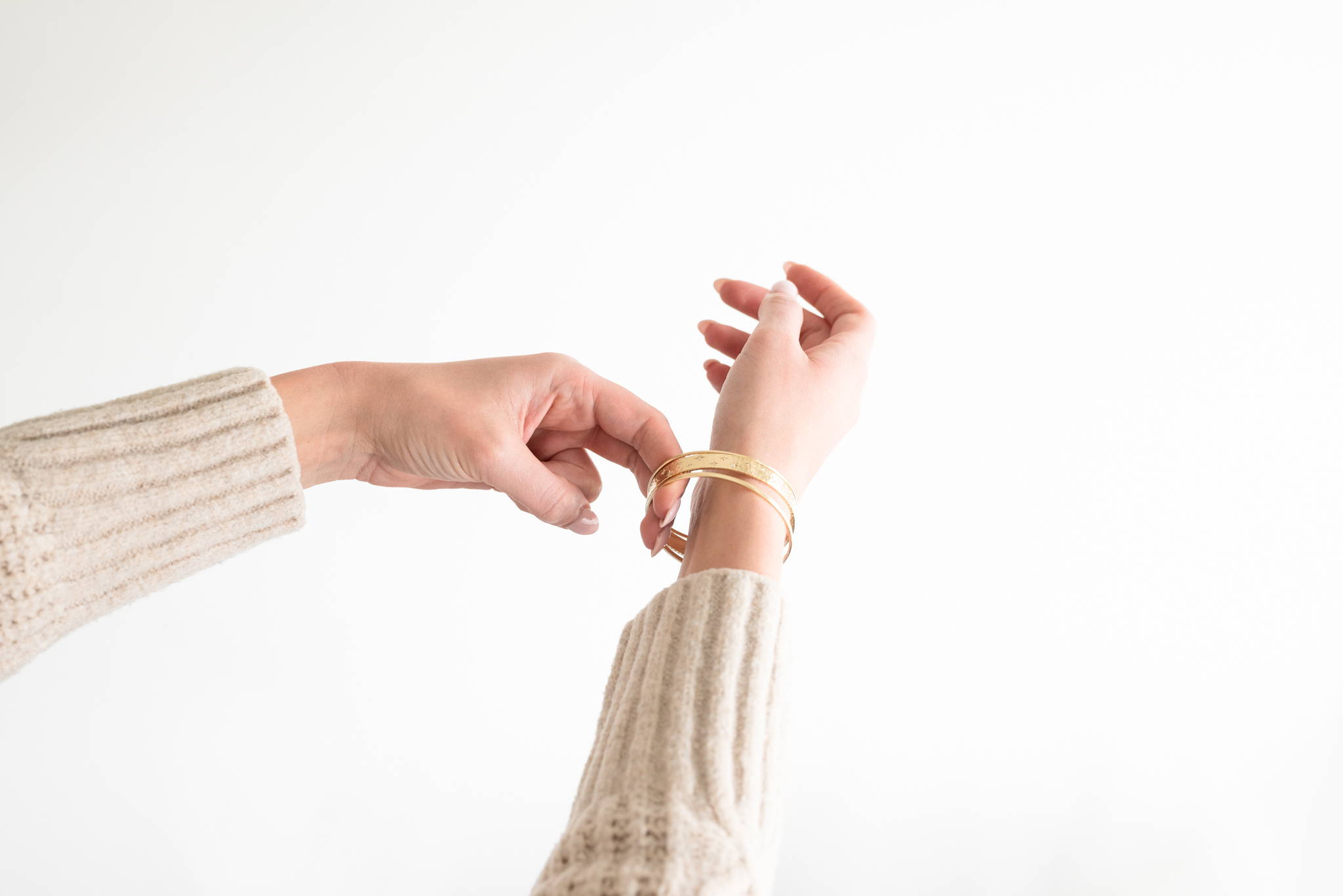 1. Hold your hands out in front of you and "pinch" your bangles with your thumb and two fingers away from your wrist as you walk through. We have tried this trick and it often works with about 10 or less bangles!
2. Remove your largest/heaviest bangles and store them in a zippered pouch or safely inside your travel bag before going through. We don't usually recommend removing your bangles often, but sometimes taking off just your heaviest pieces will keep the detector from going off.
3. Keep your bangles on and endure the two minute "pat down." This is the approach Ann's mom usually takes with her 47 bangles on. It's not terribly inconvenient, and she has no plans to remove her bangles :)
*Just as a reminder: 14k gold is 14/24 parts gold and 10/24 parts other metals. We sometimes have customers ask why "pure gold jewelry" would set off the metal detectors. 10 of 24 parts of 14k gold is alloyed silver, copper, zinc and sometimes nickel.
We recently discovered the best jewelry cleaner that we're so excited to share with you: Shinery Hand Wash and Towelettes.
Shinery is made to clean your jewelry while you wear it (GENIUS!). Their special formula is meant to be used to clean your bangles and rings while you wash your hands. This size (pictured) is 3.5 ounces (which is TSA friendly), so it's perfect for travel. As an added bonus, the towelettes are easy to throw in your beach bag to wipe down your jewelry after applying sunscreen and to give them a little extra shine anytime.

Shinery is offering Yearly Co. customers 25% off! Use code "YEARLY25" at checkout. Shop now!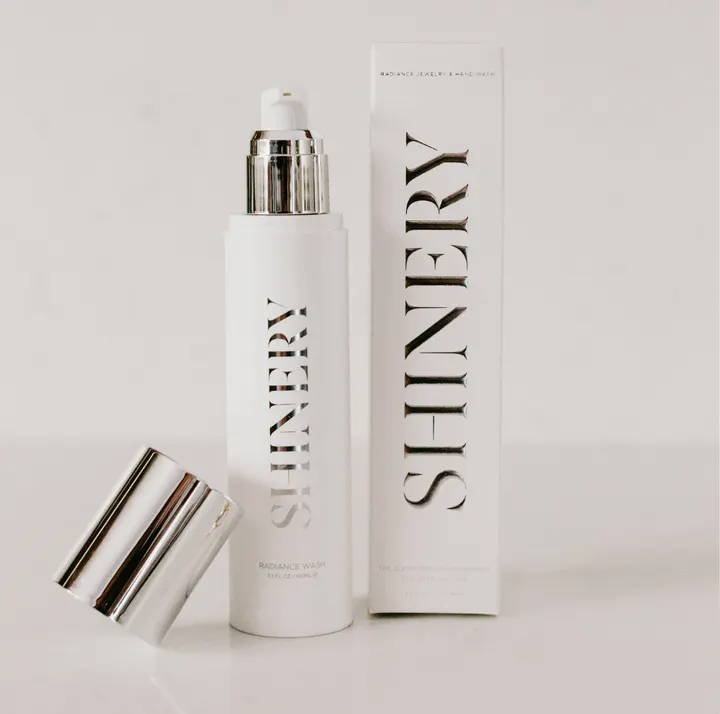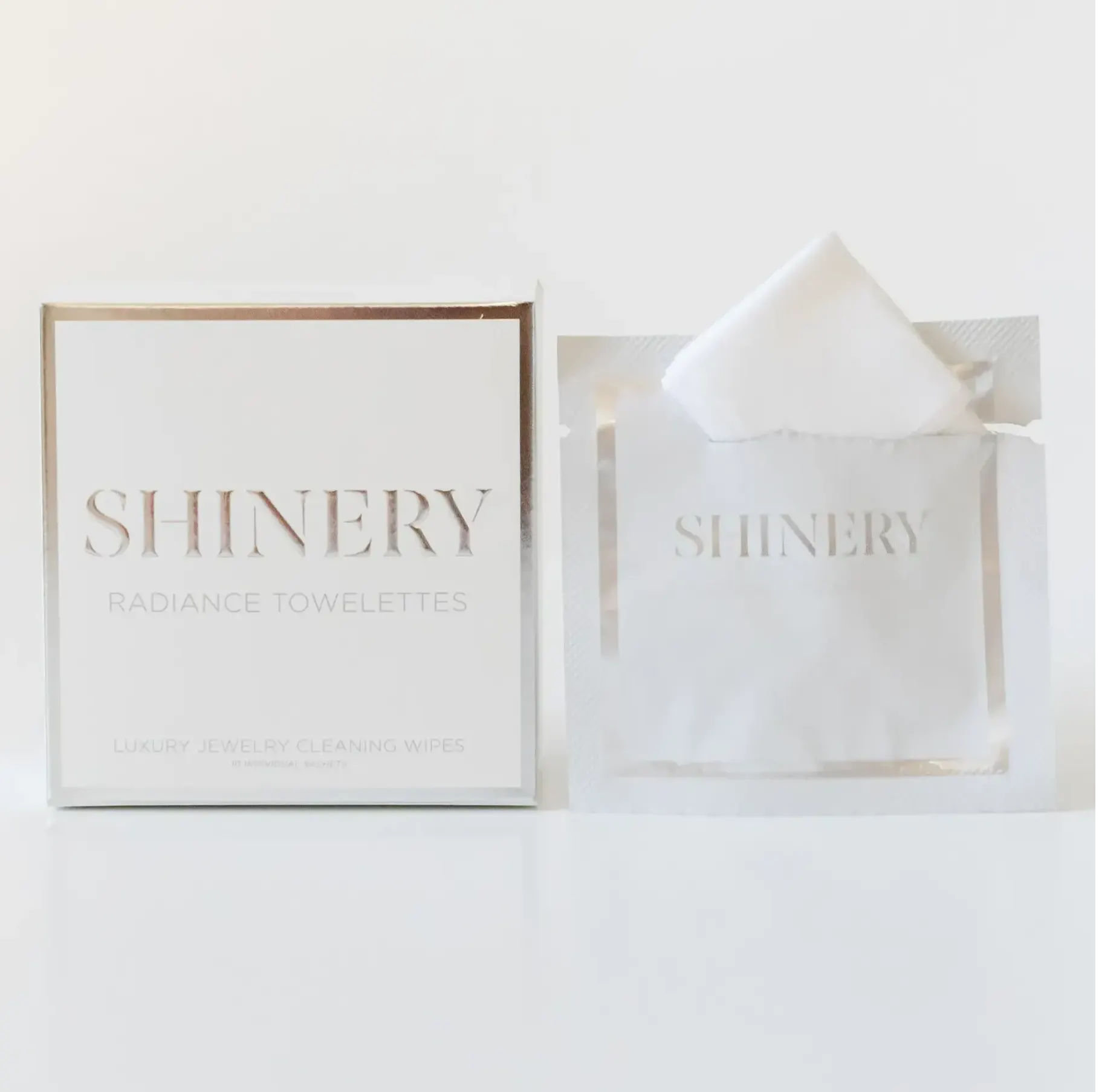 Our favorite travel case is this tried and true version from Cuyana - Ann has had it for years and loves it!
And for a very affordable option, a Yearly team member recommends this Target version.
Remember to always travel with your jewelry on your body or in your carry-on and never in your checked luggage. I prefer these smaller cases since they can be easily tucked into your carry-on bag.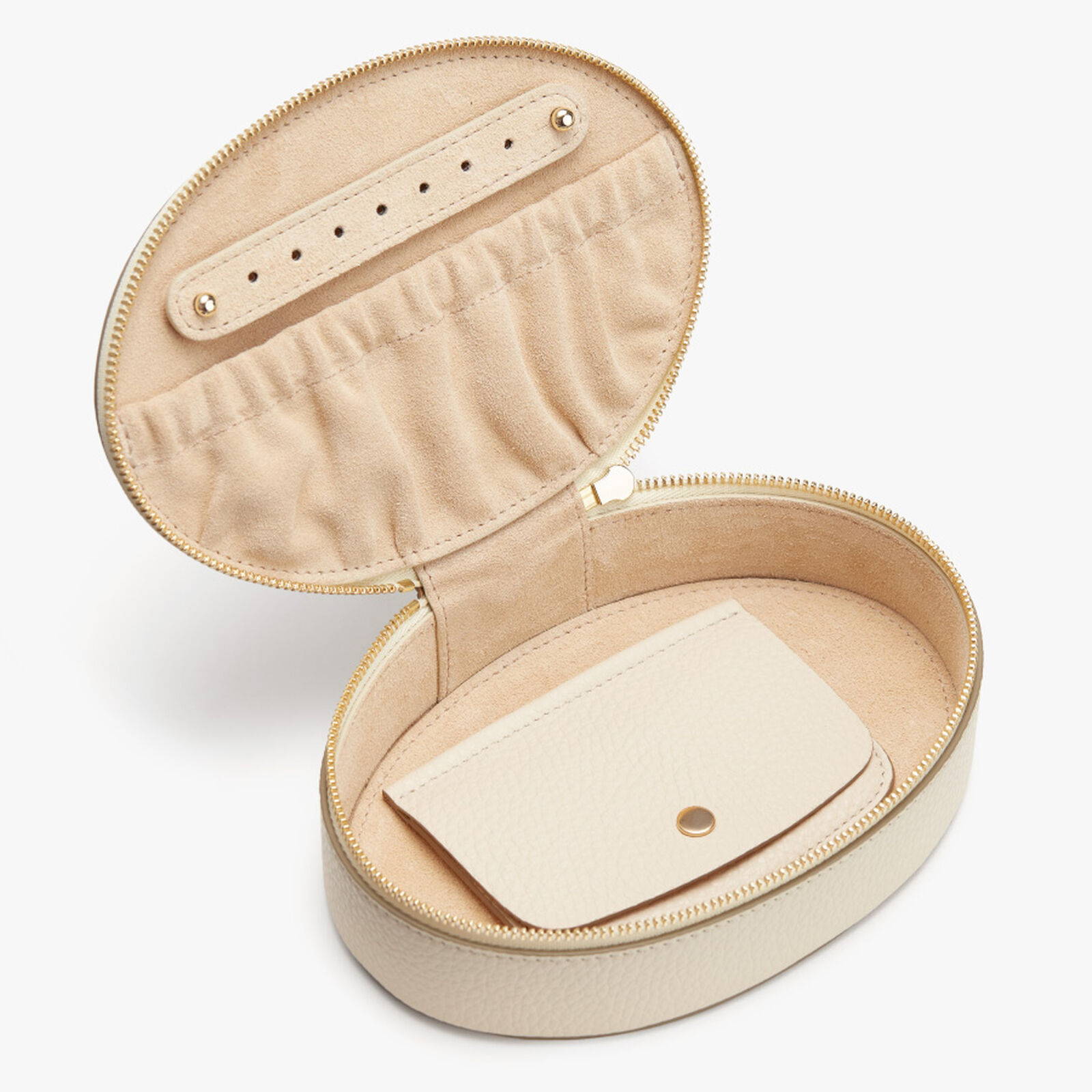 The best way to keep your necklaces from getting tangled is to drop the pendant/chain into a clear zip lock bag and leave the clasp outside of the zipper. Then seal it tightly across and your chains will stay tangle free! You can also group earring pairs, like larger hoops, in these bags and lay them flat inside your travel case.
Shop these bags on Amazon and you'll have enough for a lifetime of travel - and for only $6.99.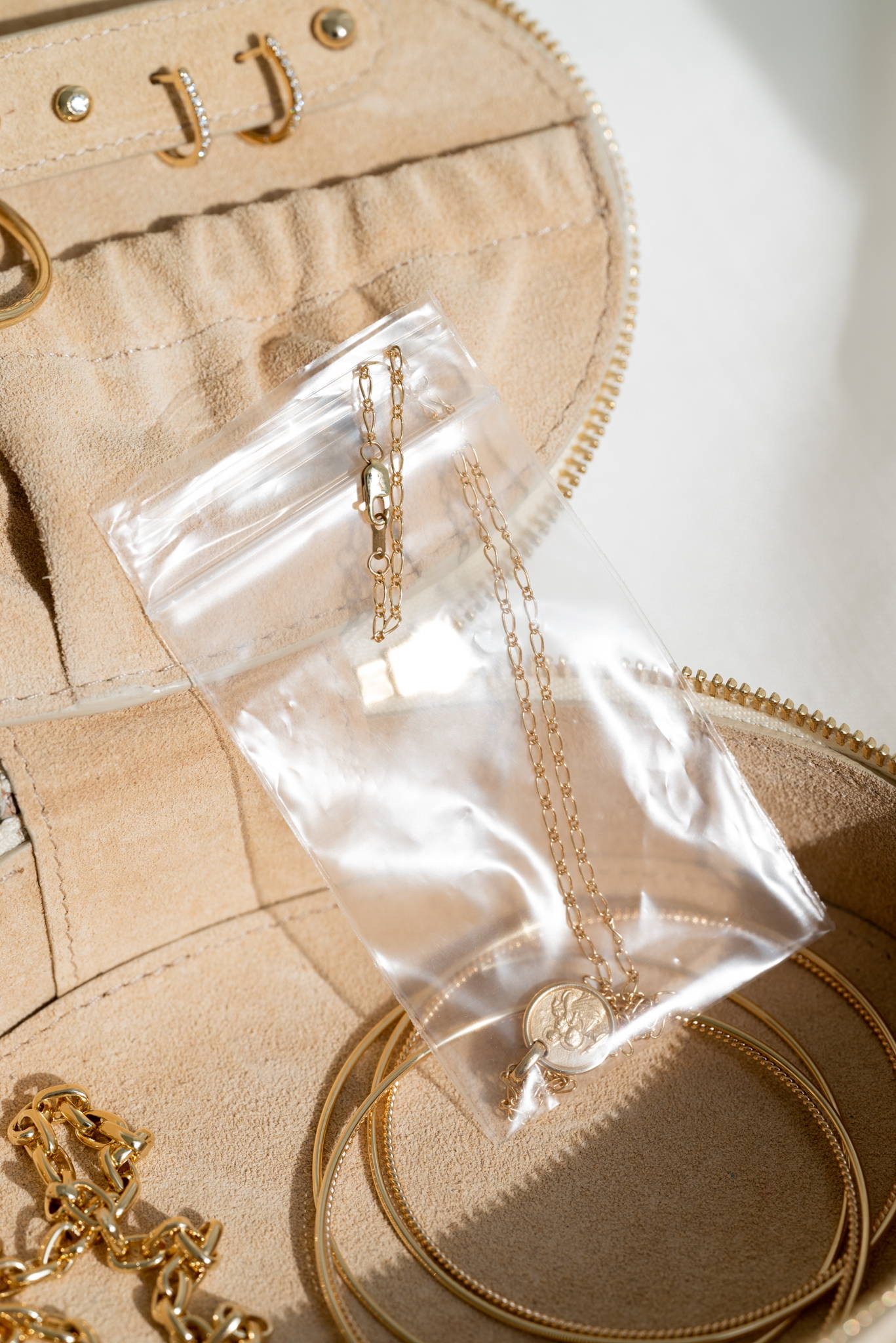 Now you're ready to travel with your jewelry and enjoy that sparkle in the sunshine!