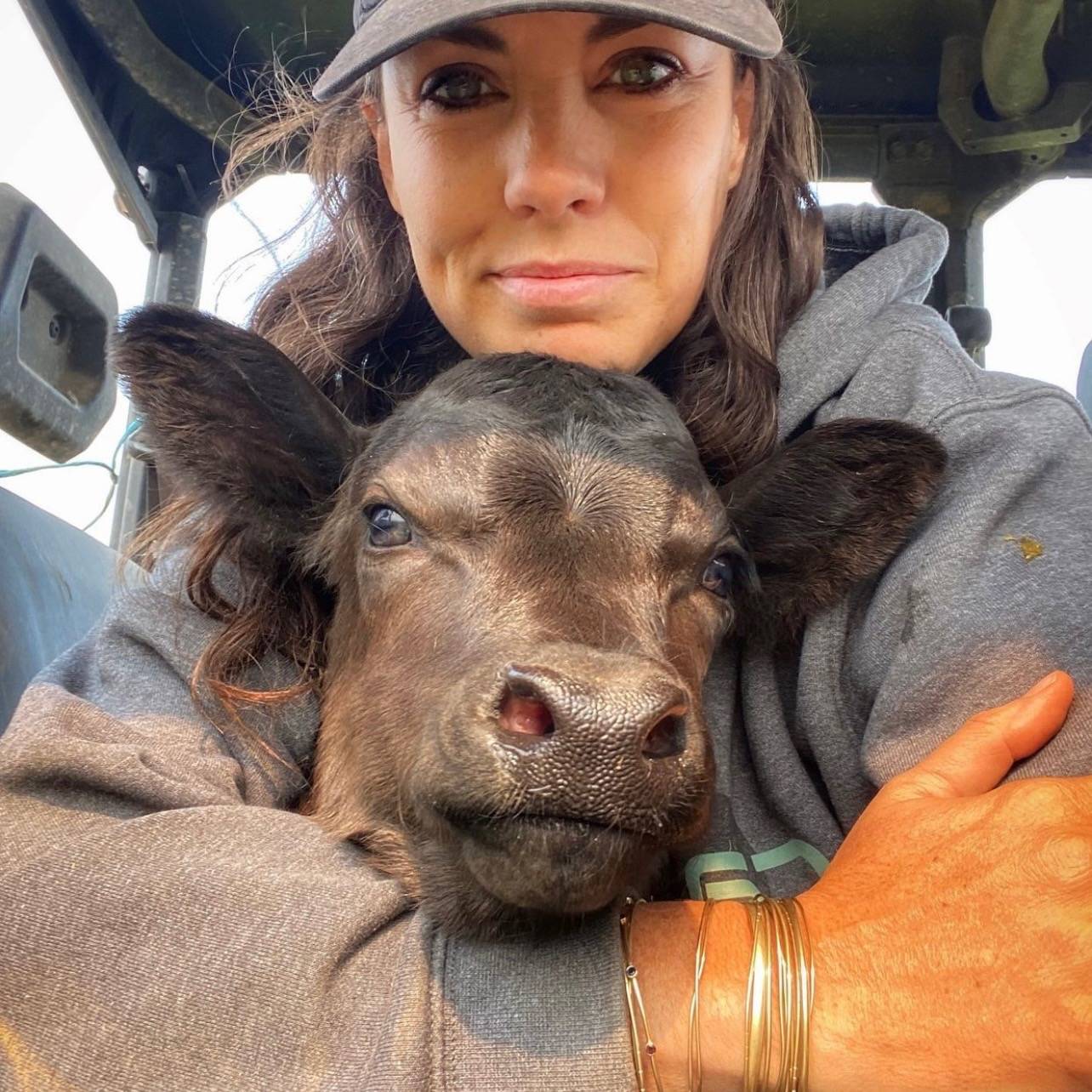 Stack:
1 "M5" Monogram
1 Birthstone Bangle - 6 round stones 
Age: 42
Profession: Rancher and Entrepreneur
Location: Northern California
"I was given my first anniversary bangle on my wedding day. It belonged to my late aunt and it was a very special gift given to me at our wedding reception by my mom and my aunts. Since then, my husband has gifted me one every year on our anniversary. It makes for easy gift giving and I LOVE adding to my collection every year! I have four notched yellow gold bangles for each year that we added a daughter to our family. Each one has a specific notching to represent each daughter. I have a very special monogram "M5" bangle to represent starting our 5th year of ranch life. However, my favorite is the delicate diamond and the gorgeous birthstone bangle my sister, Ann, gifted me to celebrate the release of my cookbook! It is the perfect (colorful) reminder of such a special career milestone. I wear my stack all day everyday and love the organic wear they show after long days of ranching. I'm so proud of my sister and this incredible legacy company she has created based on our very special family tradition."