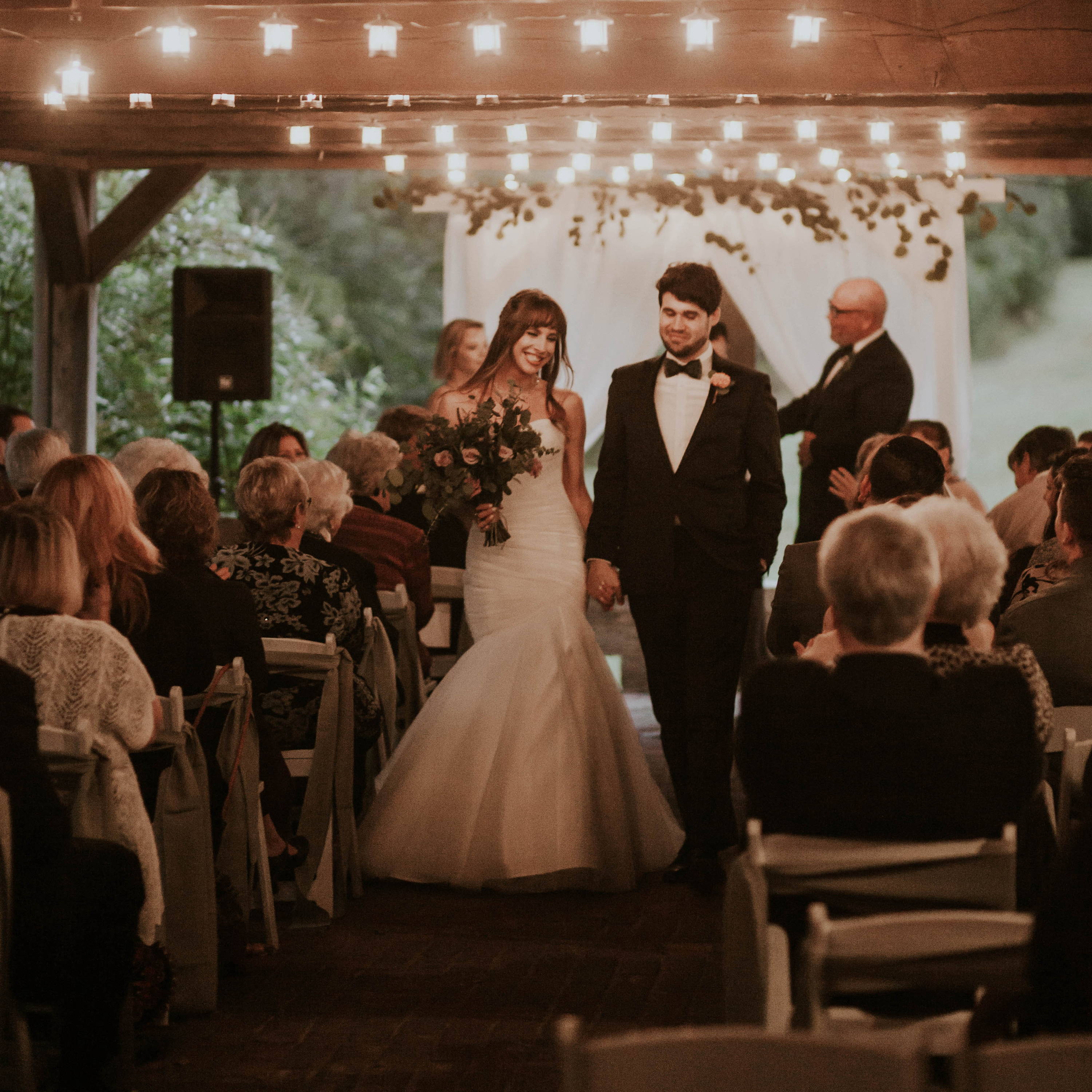 "I can't say exactly when I knew he was "the one" but what I do know is that being with him has always felt RIGHT"
Gregory and I met in our Junior year of college at MTSU through mutual friends. We found ourselves wanting to spend more and more time with each other and started officially dating in 2010! One of our first dates was to see a movie at the Belcourt followed by dinner at Cafe Coco (ahhh old Nashville)! I can't say exactly when I knew he was "the one" but what I do know is that being with him has always felt RIGHT. After dating for 6 years we got engaged. While on a trip to visit his family in Tyrol, Austria in 2016, we took a snowy hike on a mountain called Vogelsberg. When we reached the top before going inside the Gasthaus for a well-earned pint and schnitzel, Gregory insisted that we walk over to a little pond. It was there that he nervously reached in his pocket, got down on one knee, and asked me to be his wife. I said yes of course! THEN we went into the Gasthaus... but my stomach was too full of butterflies to eat... and that's really saying something because I can ALWAYS eat!
We got married on October 15th, 2017 in the presence of friends and family at The Cabin by The Spring at The Hermitage. It was the perfect venue for our casually elegant wedding. Our favorite part of our ceremony was when the officiant paused the ceremony so we could actually get a good look at everyone in attendance. We waved to our fiends and family and they waved back. It was silly and sweet. Just like us! Life has moved quickly since we tied the knot! We bought our first home together in 2018 in a sweet little neighborhood with a big backyard that backs up to our childhood elementary school (we found out in college that we attended the same elementary school but we didnt know each other back then! We've always wondered if we crossed paths on that playground before though...) I feel so lucky to be able to spend the rest of my life with my best friend and partner. We continuously support one another as we grow as individuals and as we grow as a couple. I'm looking forward to celebrating our 5 year anniversary this Fall and commemorating it by adding to my Yearly Co. Stack! I'm thinking about a hammered milestone with our wedding date engraved inside. I love the extra glimmer the hammered texture adds as well as it being a symbol of the strength of our bond. If I had to give one piece of advice to a bride-to-be it's to hire a coordinator or designate someone to keep the schedule running smoothly the day of the wedding! Also, breathe… and have fun!