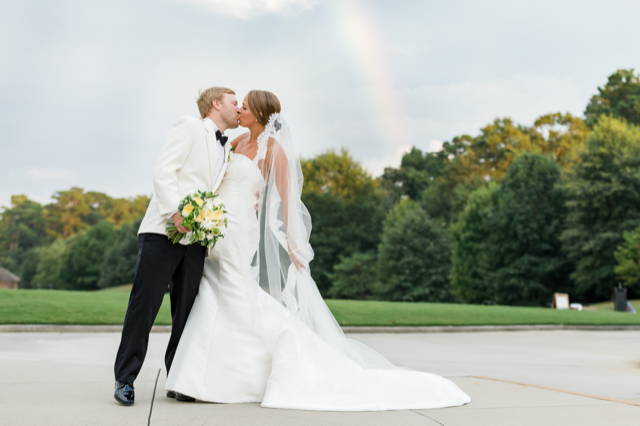 Charlie and I were set up on a blind date.
The wife of my mom's best friend from college texted me one day in December of 2018 asking if she could give my number to the "most perfect and cutest guy". Knowing I wasn't going to be able to escape this one- I said why not. Charlie texted me immediately and asked if I wanted to get dinner any day next week. I said any day works and he responded Monday it is. Love a guy with some confidence hah!! He picked me up and we went to Virago. Poor guy had to listen to me for about 3 hours.
As crazy as it seems I think we both realized we were each other's person that night. Being in love has honestly been the greatest thing as it has been incredible getting to grow together as one and enjoy every moment of life together.
I received my first yearly bracelet from my now mother in law Christmas of 2019. Ever since then I have become obsessed with them. On our wedding day Charlie gave me the anniversary bangle and for Christmas he gave me the notch bangle with my birthday. Yearly is such a special company and makes a great gift for any occasion