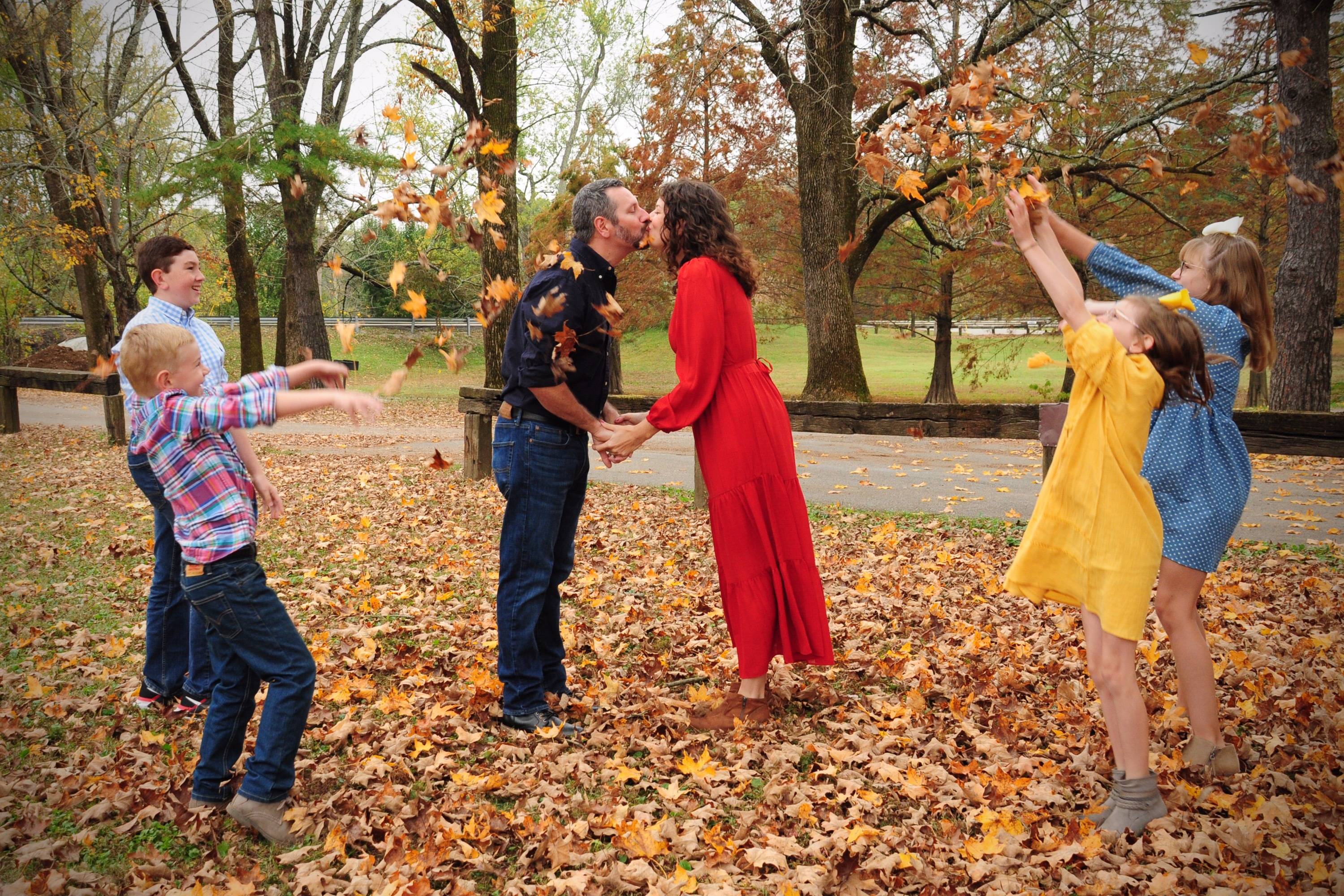 We met on a blind date in 2004. We both said within weeks we were in love.
We thought we were ready for marriage and after 4 months, we were engaged. But.. we hit our first bump, and ended our engagement. That "bump" was that it all happened too fast. We knew we loved each other, but we were still getting to know each other, all while trying to plan a wedding. We stayed together after calling off our engagement, and dated for another year. We got re-engaged, knowing this time we were ready, and 4 months later got married.
Right after getting married we talked about having kids. Being parents sounded like fun. Within that month, I found out I was pregnant with our first baby. That happened quickly. I quit my job to be a stay at home mom to our 10lb 6oz giant baby newborn boy. We realized that while marriage was hard for us, our baby was what made all the hard days worth it. We had 3 more babies over the next 3 years - 2 boys and 2 girls. Marriage took the back burner while trying to parent 4 children under 5. There were days quitting seemed easier, but God kept reminding us of the legacy we wanted to leave our kids, the same legacy our parents had given us, and giving up wasn't in the cards. Here we are 14 years later. It's been messy, it's been hard, it's not been perfect and tidy, but it's been beautiful and worth it. I'm proud of us for sticking it out. Marriage is easier now than it use to be. We've grown together so much that we wouldn't know how to do life apart.
My 10 bangles that represent our love story (I'm not 100% caught up, but I'm getting there):
*4 silhouette bangles to represent our 4 wonderful children
*1 twist to celebrate our 5 year anniversary
*1 hammered decade to represent a rough but beautiful decade
*1 diamond bangle to represent our April wedding month (the diamond was gifted to me by my mom so it holds extra meaning!)
*1 initial bangle to represent my name change when we got married
*1 sweetheart to represent this 14th year of marriage when I took a job for the first time in 14 years, but quit within months to homeschool. God showed me my heart was here at home with my kids.
*1 heavy weight my husband surprised me with for my birthday this year.
I love that I'm already planning certain bangles for certain anniversaries! (Like the beaded bangle for my 20th - if I can wait that long - it's one of my faves ). I've even thought about how I'll represent grand babies when they come over the next 10-20 years! I love that my growing collection represents our beautiful life and love story. Thank you for existing to celebrate all of life's beautiful moments!