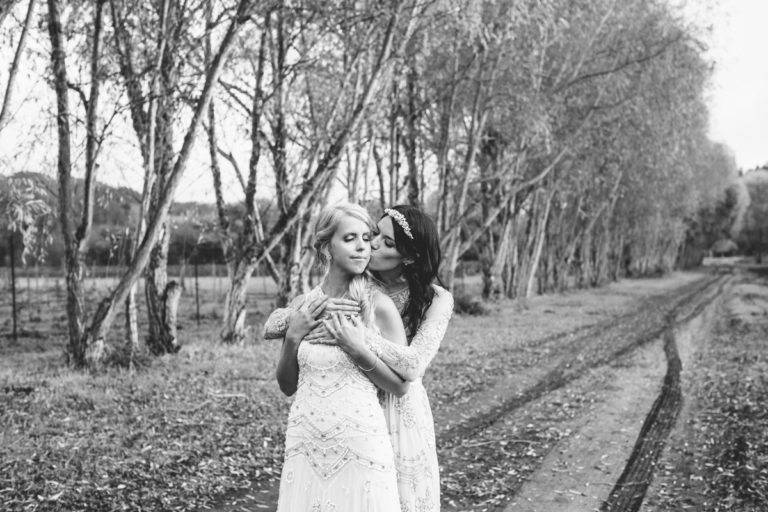 We met in the Bay Area in 2013 when our work lives unexpectedly and fortuitously overlapped.
Through a series of fortunate events we both nannied the same four darling little girls, (for Ann's sister Mary) but on opposite shifts. The first time we met each other it was an instant connection though neither of us was "out" at the time! Our backgrounds were wildly different (Emmy was raised Catholic with only one twin brother & Stacy was raised in a big Mormon family) but we knew right away that our hearts fit together like puzzle pieces.
Falling in love and acknowledging that love didn't make the rest of our journey easy!! We both had a lot to do and overcome to get to our fairytale ending, but we knew that what we had found was worth any cost. Emmy's warrior heart led the way; she had lost her precious mom to cancer and would also lose her dear dad to a heart attack. Those experiences, though completely crushing, gave her a strength and determination to never take a moment for granted and to live each day knowing that the only thing that matters is love.
The details of our story are unique: we had to overcome losing loved ones, losing faith communities, braving expectations and judgments from others, overcoming grief, all while trying to create something solid and wonderful together. But the universal truth we found is that all you need, truly, is love.
We are so happy! We have found so much. And we love that Yearly Co gives us a beautiful and lasting way to celebrate and show off our love and the years we've spent together.