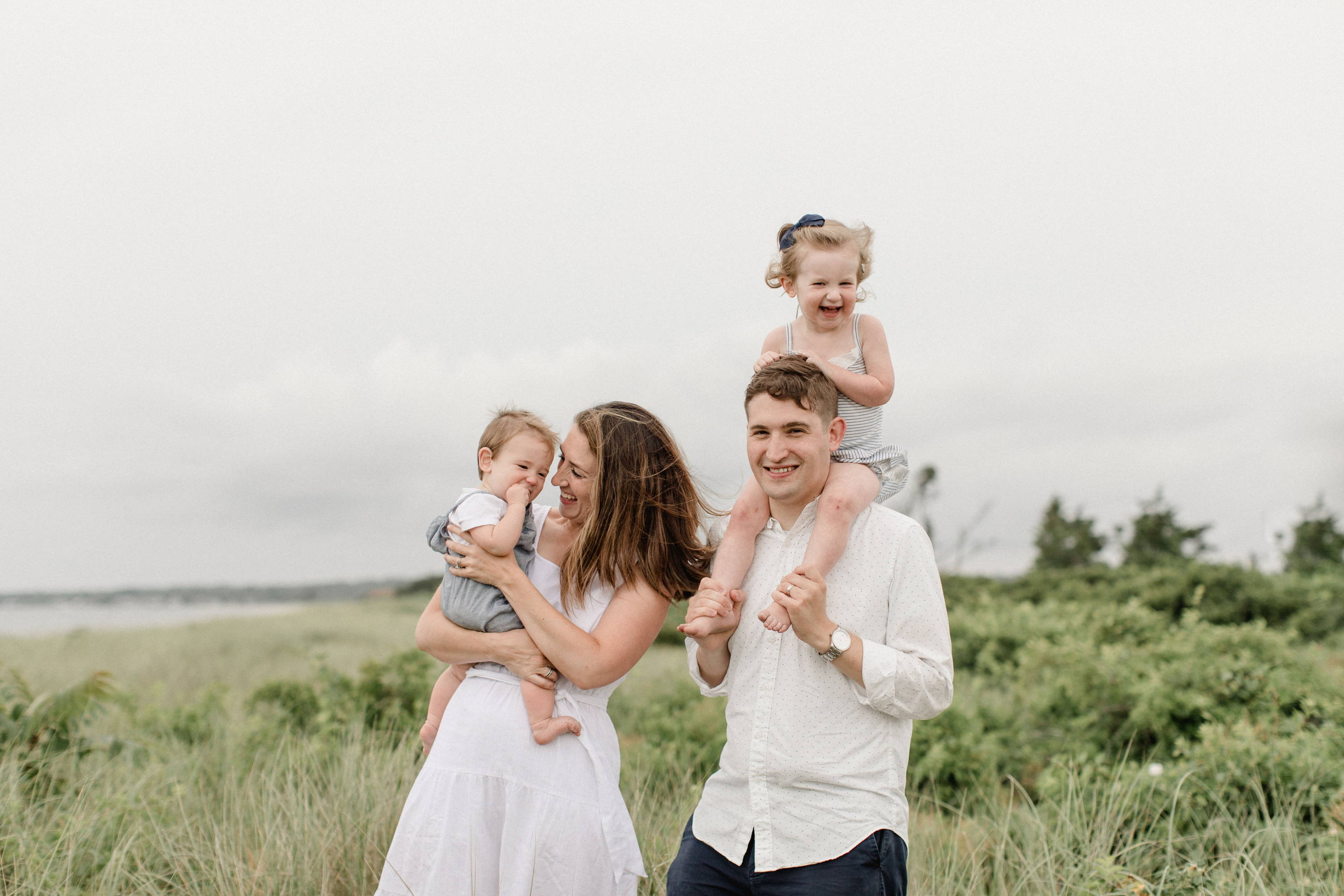 I met Stevie in 2013 when I was 26 years old. I had gone through a really rough break up during a time when I felt as though I was "left behind" in the love department, as all of my closest pals had recently become engaged or married.
Steve and I met playing bar trivia with a group of friends. After a ski trip with that same gang and a party the following weekend, we had our first real conversation and I had the thought of "I want this guy to be my best friend." A few more weeks past and he asked me out. We went on, hands down, the best (and last) first date of my life. But Steve was younger than I was by a few years and I thought someone his age couldn't possibly be serious in the ways that I wanted. Thankfully, he was patient with me and let me come to the realization that while he wasn't who I thought I'd be with, he was the most perfect person for me.
We married in 2015, after supporting one another through the loss of one parent and illness of another. Shortly after we married our seemingly easy relationship became HARD. Communication was something that we really struggled with in those early days. But over the years, our marriage is something we have fought for over and over again. In good times, like the births of our two beautiful children, and in dark times, like our current infertility struggle and my challenges with managing anxiety-Steve has been there, loving and supporting me and always working towards being the best version of himself for our family. He is the most caring (and GOOFY) man I have ever met and I am so thankful that we are together.

This last August, we celebrated 5 years together and I was the lucky recipient of my first Yearly Co bangle-a double weight (as there are two of us) hammered bangle to represent our marriage. One that has been hammered by trials and joys, is beautiful in its imperfection, and is made of the most precious material, love.