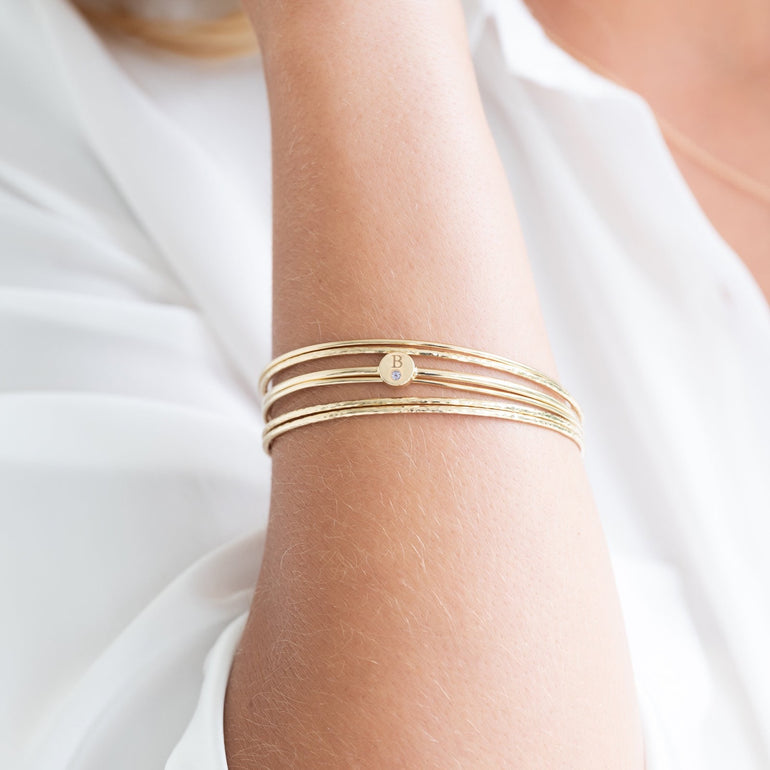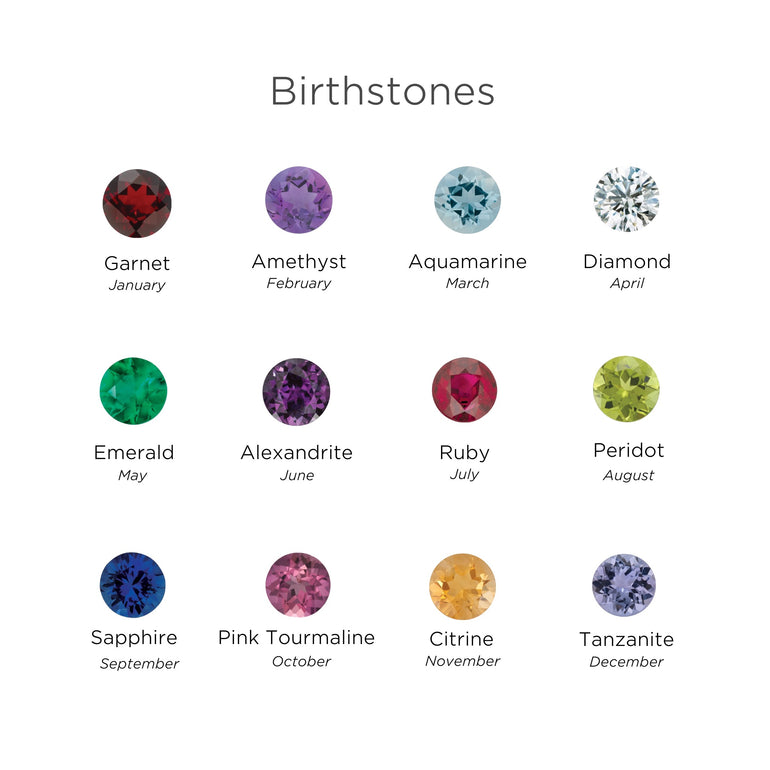 The Engraved Birthstone Bangle
Estimated Arrival Date: October 15 - October 19
---
Description

Sizing

Shipping
This bangle was created to celebrate the people in your life and carry them with you always. You can customize the engraveable round with a date, an initial, or a rainbow to signify remembrance and a birthstone of your choice.
Whether it's to mark the arrival of a life, or to honor one lost, this piece was designed with your story in mind.
We included the option to engrave a rainbow on this bangle to honor the journey of motherhood after experiencing loss. A "Rainbow Baby" is a child delivered to a family who has experienced stillbirth, miscarriage, ectopic pregnancy or infant mortality.
Dates will be engraved with a maximum of four numbers separated by a floating period ex 12•92 or 4•15.

Solid 14k 2mm bangle with a 7.5mm round

Stone Details: 2mm round birthstone

---
Free shipping on all US orders
The Engraved Birthstone Bangle
Wear & Care
Yearly Co. jewelry is made of solid 14k gold and natural diamonds and gemstones. Our pieces have a lifetime repair policy and can be worn 24/7 including in the shower, pool, and ocean.
Check out more on our Wear & Care blog!