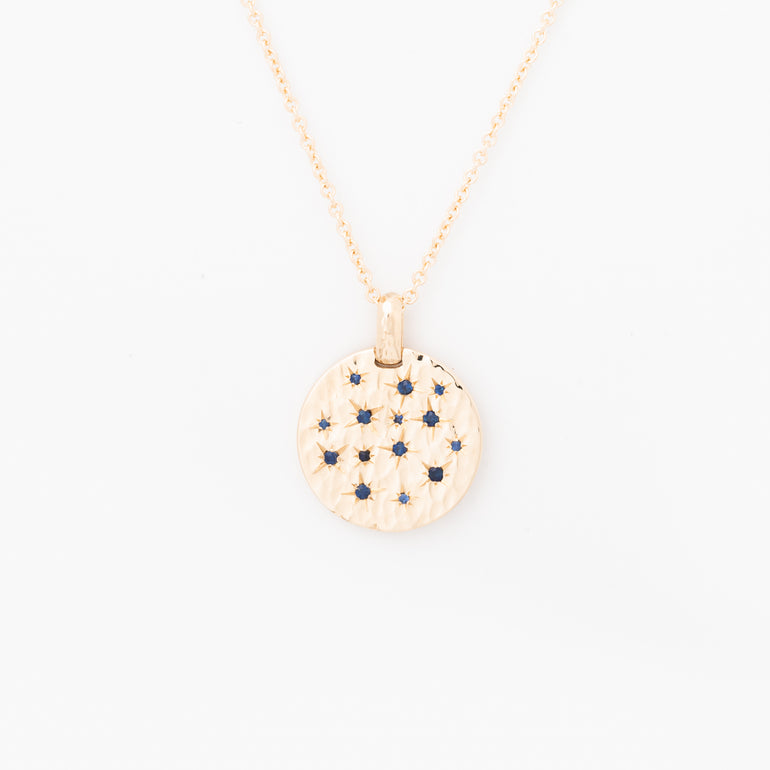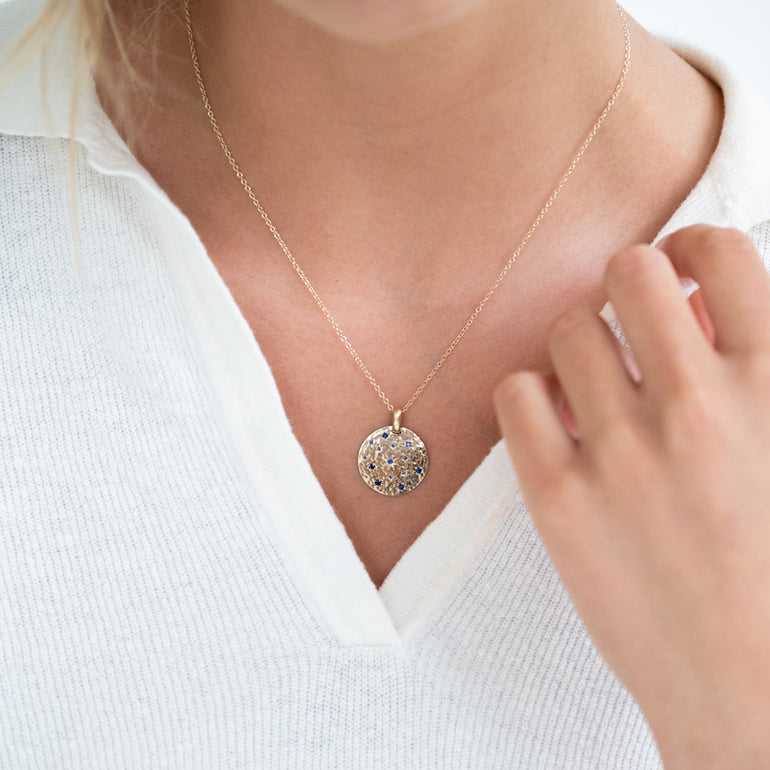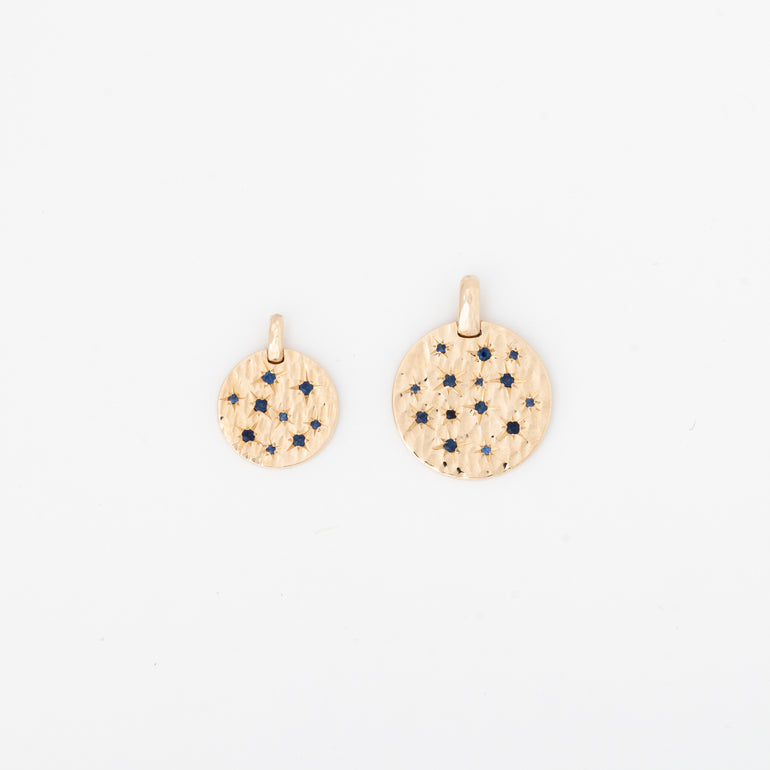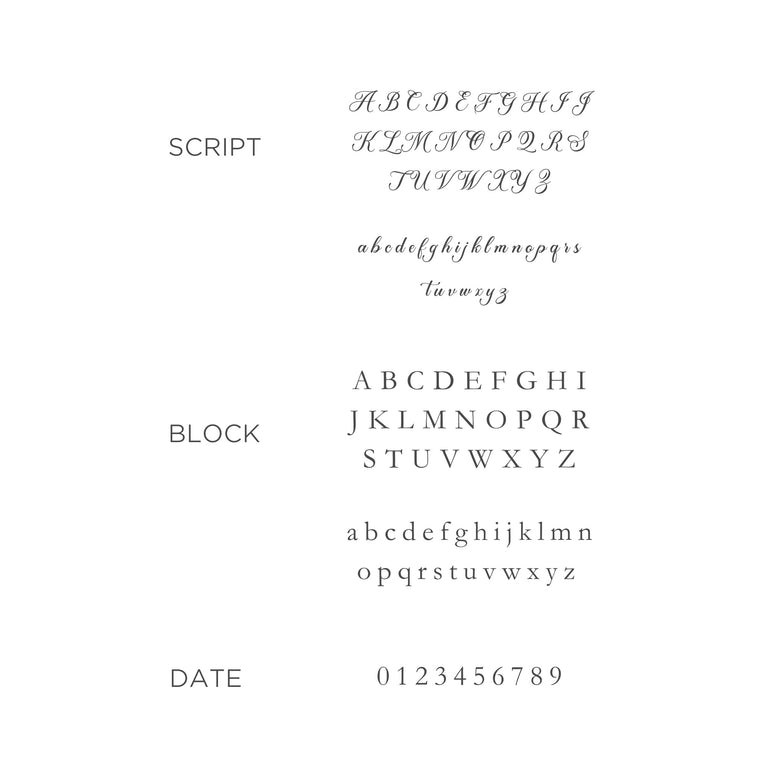 The Large Sapphire Etoile Pendant x OE
Estimated Arrival Date: January 13 - January 17
---
Offered on Yearly Co.'s solid cable chain in 14k gold, these pendants are showstopping! They have a solid feel, a thicker bail for a lifetime of wear, and Octavia Elizabeth's signature hammering and star set stones. For the person in your life who deserves the stars, these pendants sparkle from every angle and are as unique and special as they are. 
The back of the pendant can be machine engraved with 1-6 characters in Block or Script. For a traditional monogram of 3 initials, the center initial will represent the last name and be larger and more prominent than the first and last name initial. We refer to this as a Traditional Monogram.  Ex. Ann Brennan Williams would be engraved AWB with the W larger.
The medallion measures 20mm with 14 natural sapphires in various sizes totaling 0.14 CTW.
---
Free shipping on all US orders
The Large Sapphire Etoile Pendant x OE
Wear & Care
Yearly Co. jewelry is made of solid 14k gold and natural diamonds and gemstones. Our pieces have a lifetime repair policy and can be worn 24/7 including in the shower, pool, and ocean.
Check out more on our Wear & Care blog!