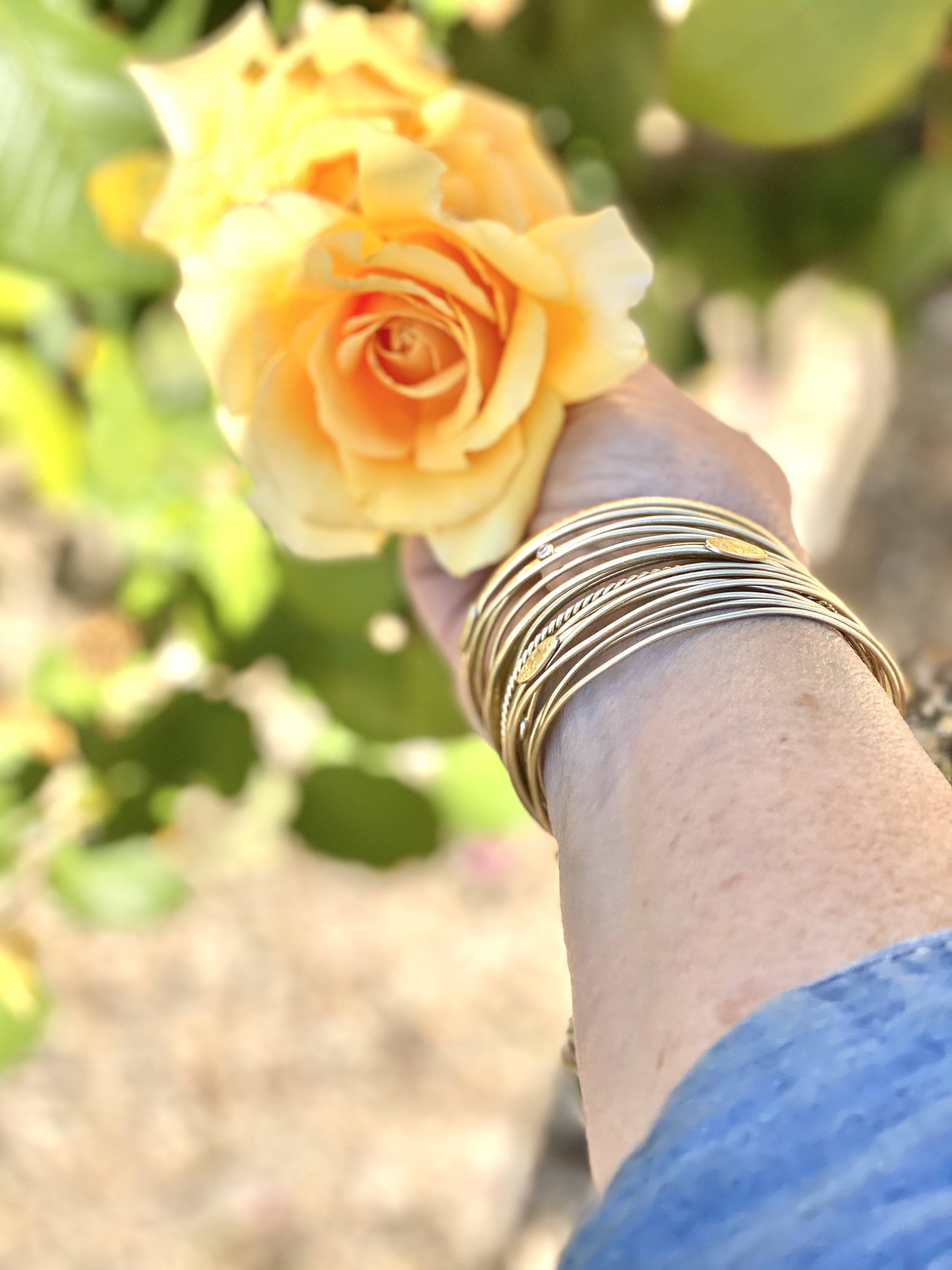 Stack:
Age: 53
Profession: 4th generation rancher. Also owner of The Lone Star Barn where I design and sell custom wreaths and florals and help people decorate for all occasions!
Location: Comstock, Texas (SW Texas on the Texas/Mexico border).
"My stack of 20 bangles represents my 29 years of marriage. A sweetheart bangle represents our first year of marriage. Four monogram bangles with my children's initials representing the year they were born. An engraved decade representing 10 years, a delicate diamond representing our 25th, and the rest of the years are classic bangles, a twist, and a hammered.
I ran across Yearly Co. on social media and immediately fell in love!!! I saw the picture of the hands of several ladies in one family and KNEW I needed to start this tradition in mine. I showed my husband and asked him what he thought about starting this for me a few pieces at a time. He loved the idea and ended up completing my entire set for Christmas!! These bangles represent SO MUCH to me, especially at this stage in our life. We have been married long enough to understand that marriage is a rollercoaster of joy and heartache - and my stack is a perfect representation of that. It is so sweet to have a visual representation, and constant reminder, of all of the beautiful milestones we have gone through together. I look forward to seeing how life and my bangles continue to stack up! Thanks Yearly Co. for being a daily reminder on my wrist that I am blessed!!"