Mother's Day - LaCreisa and Mary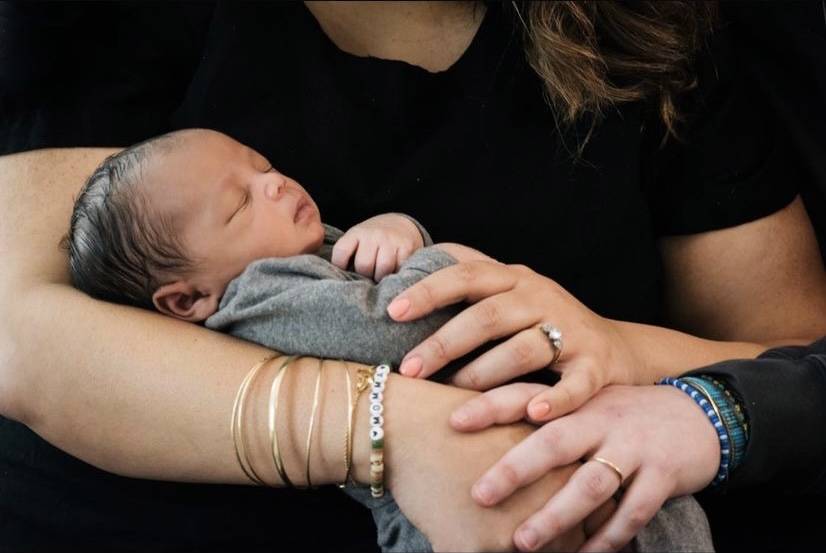 This Mother's Day we wanted to feature some of our clients and their unique journeys to motherhood.
This is LaCresia and Mary's story...
What does motherhood mean to you?
This Mother's Day feels profoundly special. Our journey to motherhood involved a lot of patience and little bit of science! Motherhood to us is the most magical, exhausting gift. When we look into our sweet boys' eyes we are overwhelmed by the thought that he is forever ours and that we were chosen by God/a higher power to be his moms. We never knew the depth of our hearts until seeing and caring for our son, Conroy.
How has your experience been unique?
Because we are a same sex couple, we needed to get a bit of help from science! We are forever grateful to our fertility clinic, family and friends who journeyed alongside us through all of this!
What have you learned in being a mother?
Woof. Talk about a STEEP learning curve. We've learned that you can buy every single contraption every invented to help your baby sleep, and none of them will work. We've learned the importance of burp cloths, a tight swaddle, laundry soap and a warm meal given from family and friends. We also learned that baby socks will never stay on no matter the brand. On a more serious note, we've learned that our capacity to love has absolutely no limits. Our hearts grow every single day as we get to know him more and explore the world through his little eyes.
How does your Yearly Co. stack celebrate your journey of motherhood?
Every single bangle I've received from my wife was a steppingstone on our journey to becoming moms! My initial bangle was gifted to me on our wedding day as we made the commitment to forever be a family. I continued to receive bangles on our anniversary and for special occasions. These bangles serve as reminders of milestones and our journey to becoming moms, including the peaks and the valleys along the way. Most recently I received my most treasured bangle to date, a stamped C to celebrate the arrival of our son, Conroy!
Ann (and all at yearly co), you've made my heart sing so many times with your beautiful bangles. Even when I expect to receive them, I am overwhelmed by the joy I feel when I open that beautiful box. At night when Conroy doesn't sleep and I'm up rocking and lightly patting his back, we are both soothed and comforted by the subtle clinking of bangles that serve as reminders of so many special moments. This gift is remarkable.