2020 Holiday Gift Guide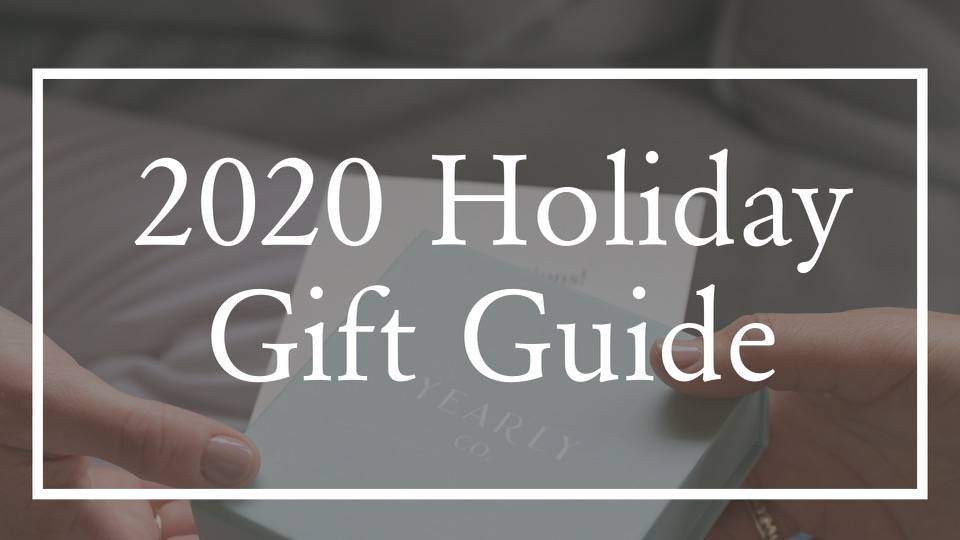 The holidays are just around the corner and I always find myself thinking about the nature of giving and gifting. When we gift with intention, the feeling of joy that gift brings lasts long beyond the unwrapping.
We love creating pieces that give your gift a "why". Gift giving can play a large role in the holiday season, especially when there is a shift from mindless spending to practicing intentional gift giving - creating a memory that will last way past the 2020 holiday season.
We have carefully curated out 2020 holiday gift guide with Yearly Co. pieces that we believe will bring joy to the loved ones in your life. Each one is the perfect way to make the holiday season a little more sentimental.
Solid 14k yellow, white, and rose gold diamond hoops are the perfect daily earring you never have to take out. The huggies are set with four straight baguette diamonds, giving them a touch of sparkle. They click closed and sit perfectly around your earlobe.
Sold by the pair.
Earring Dimension: 8.3x6.3 mm
Stone: .1 CT TDW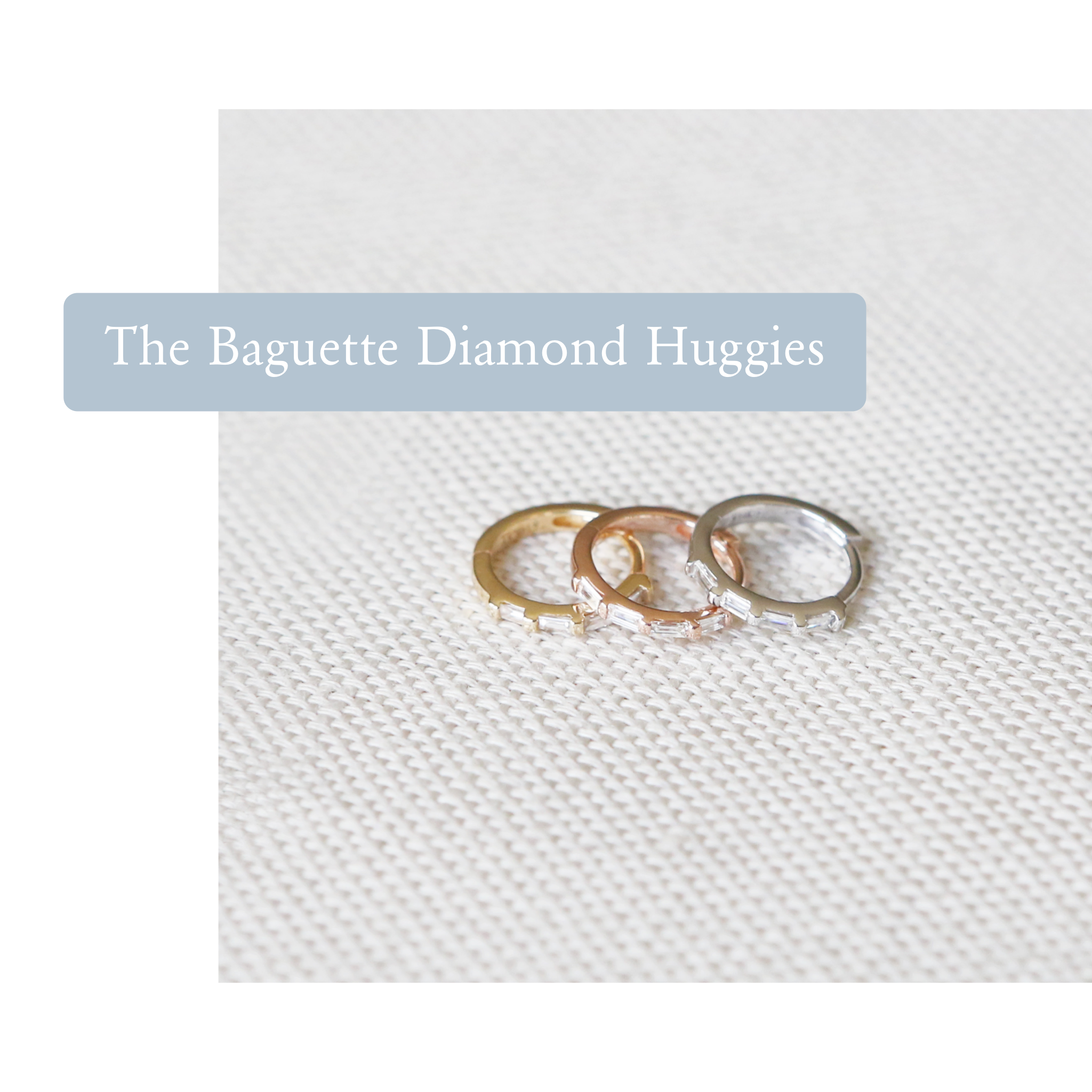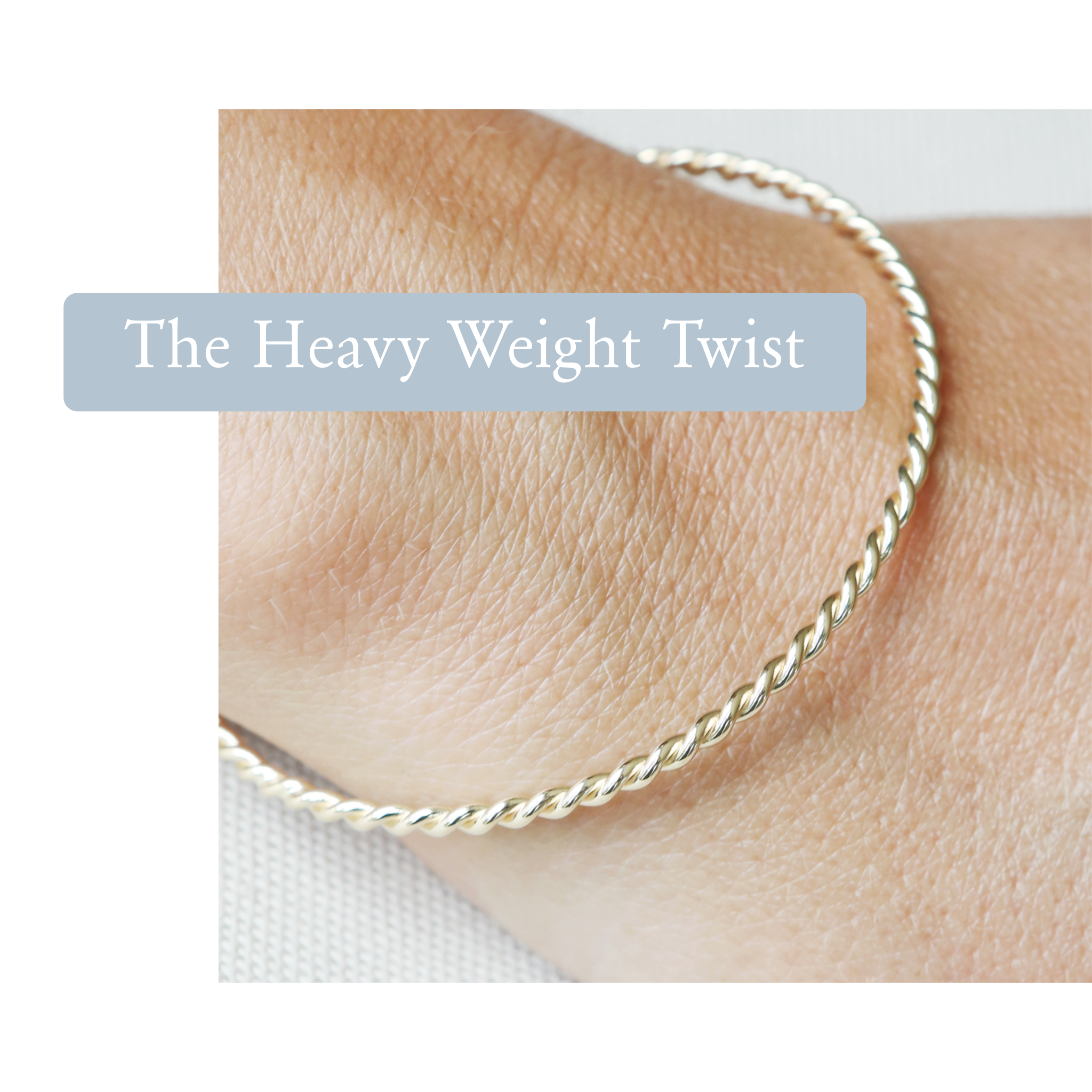 The Heavy Weight Twist is hand made from two 14k gold wires twisted together. A beautiful addition to a bangle stack to represent a special year or event.
The perfect way to symbolize the joining of two or maybe a year full of twist and turns.
The traditional Yearly Co. stacking bangle with a hammered finish. Adding a touch of texture to your stack. This style is perfect for representing a year that required toughness and strength.
The Hammered Bangle comes in our heavy, double weight, decade, milestone, and jubilee bangles.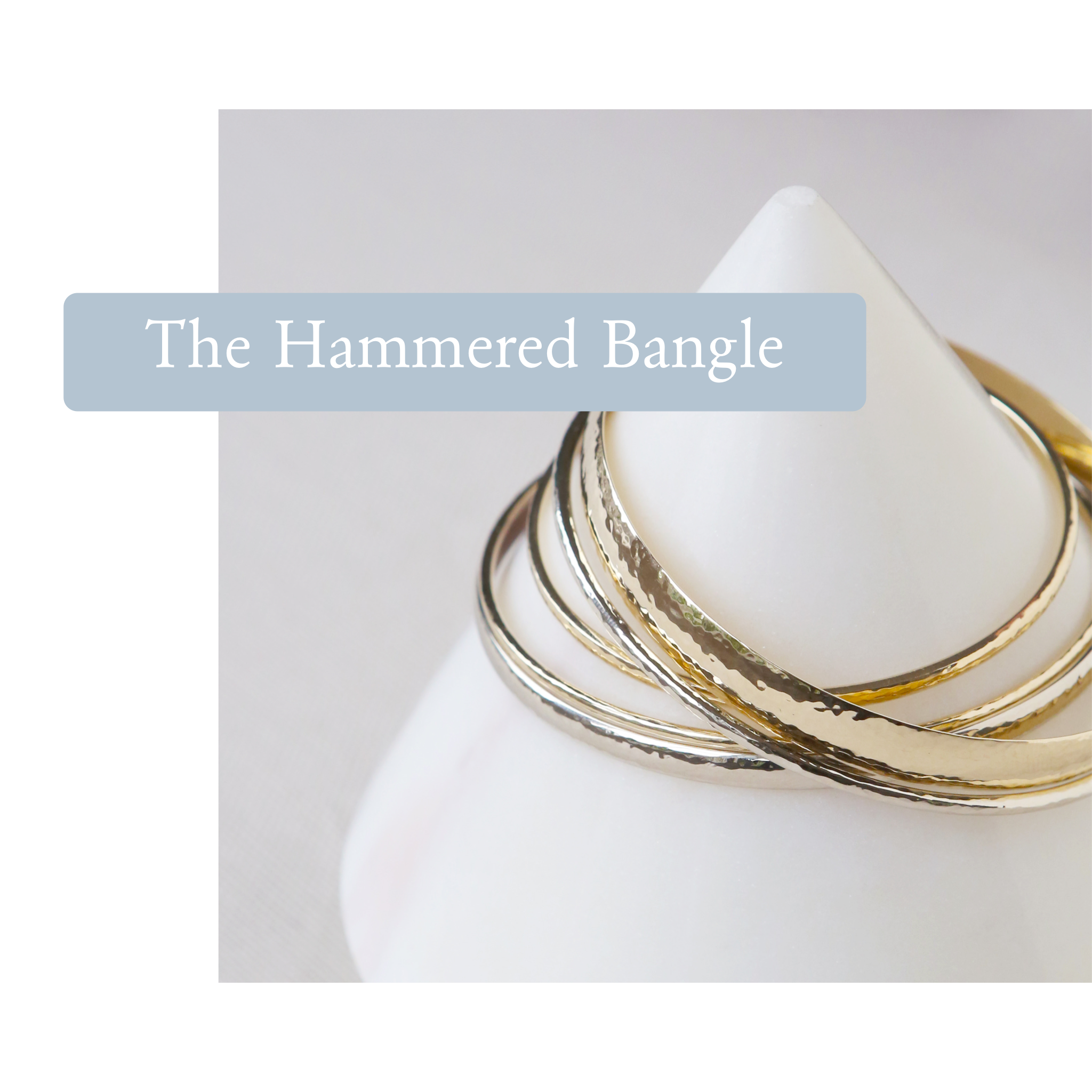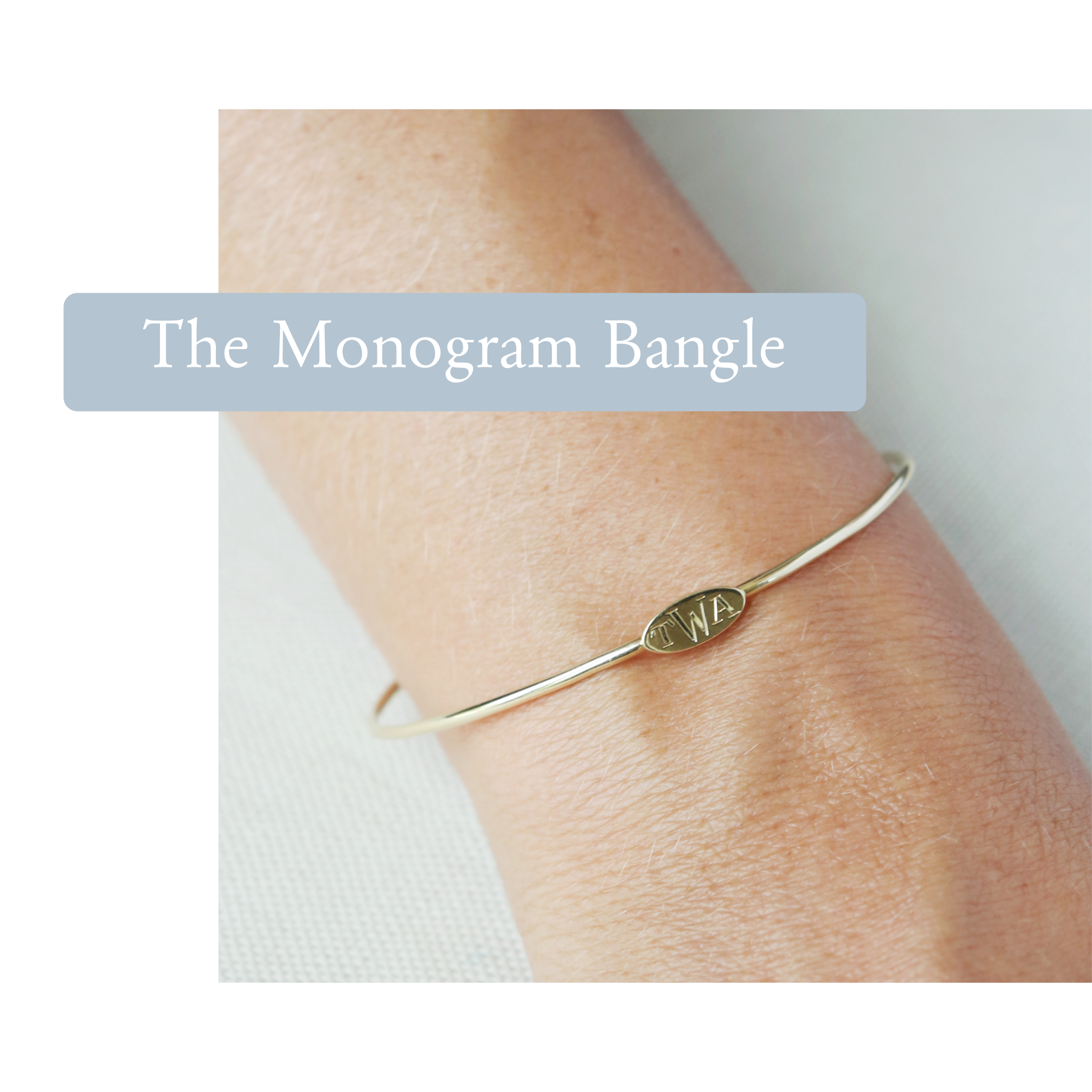 The Monogram is hand crafted on a Yearly Co. heavy weight stacking bangle customized with hand engraving.
Add a significant date or a traditional monogram to the 14k gold oval pendant to add the perfect touch of personalization to your bangle.
The Yearly Co. heavy weight gold stacking bangle customized with marquise shaped birthstones. You can choose 1-6 stones for a colorful custom bangle to tell your story.
The Marquise Birthstone Bangle is crafted on a round, 1.6mm and solid 14k gold. Stones are 3mm tall by 6mm wide or 1/4th carat and set in a 14k gold bezel setting.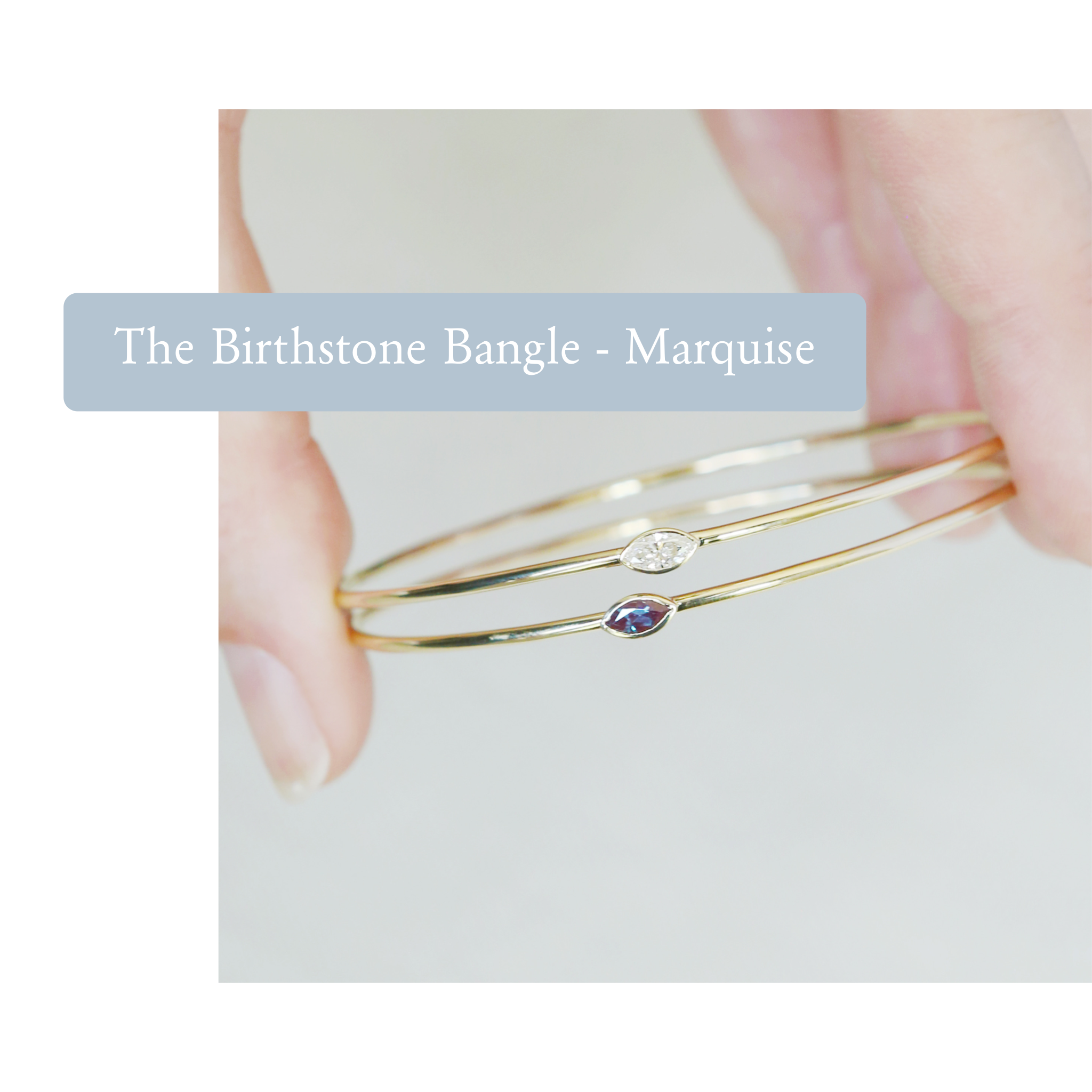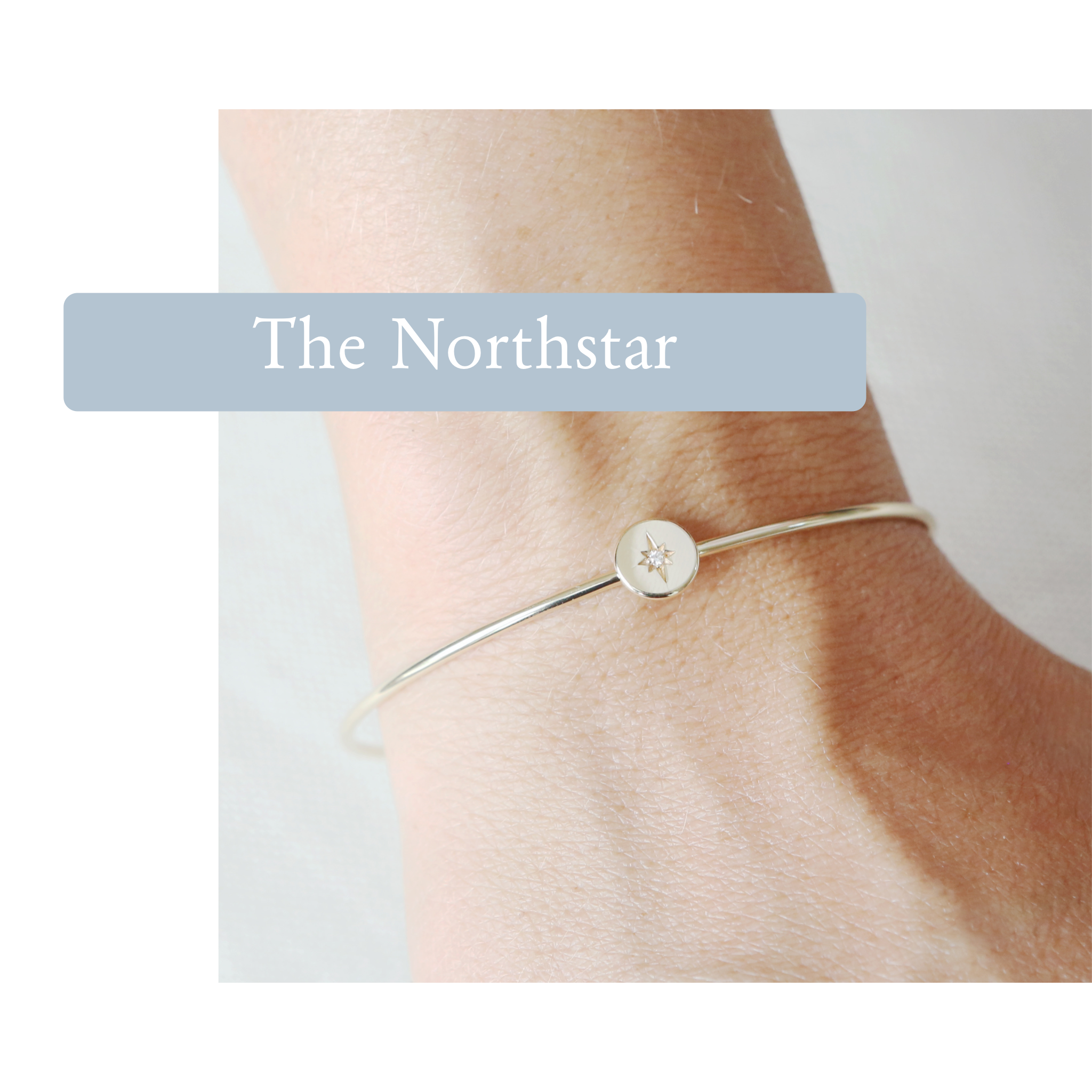 The Yearly Co. heavy weight stacking bangle customized with a round 14k starburst pendant set with a 1.3mm diamond in the center.
The North Star provides guidance to those who follow it. This bangle represents following your heart towards your true purpose.
Available only in yellow gold.
The Jubilee Bangle is our widest bangle at 8mm thick. The curved exterior allows for a bright and shiny finish, while the thinner profile keeps this bangle light and easy to wear daily.
Wedding vows, song lyrics, a special date, etc can be engraved inside or outside for a personalized touch.