The Star Collection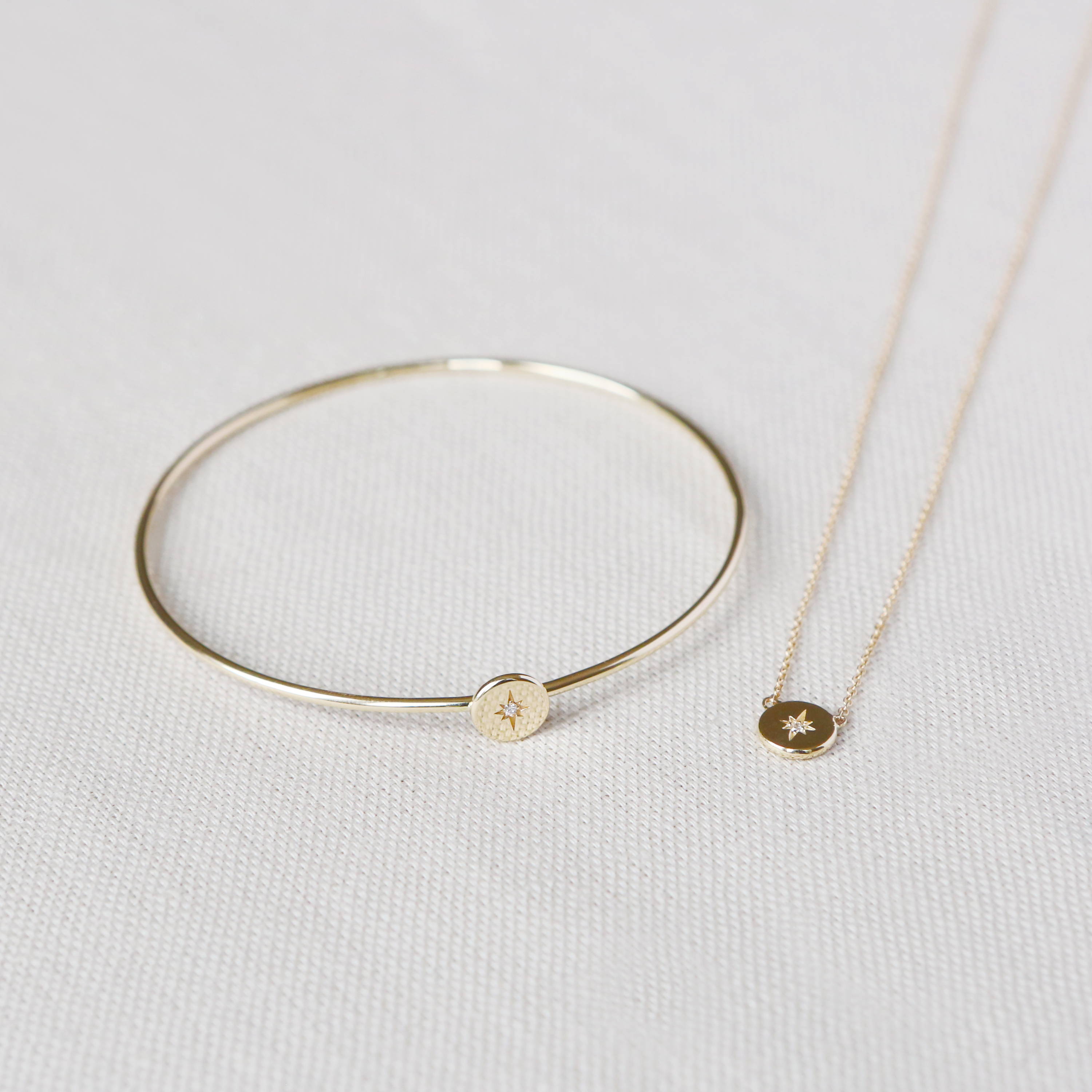 The North Star Collection: Pieces that will provide guidance to those who follow it.
Symbolizing hope and direction, these pieces would make a beautiful gift for a college student about to leave home for the first time, or to remind the wearer of both where they came from and where they are going. This star symbol represents following your heart towards your true purpose.
The North Star Bangle: The Yearly Co. heavy weight stacking bangle customized with a round 14k starburst pendant set with a 1.3mm diamond in the center.
The North Star Necklace: Our starburst pendant connected on each side to a 14k yellow gold delicate cable chain. The perfect lighter-than-air daily necklace that can be layered with others.