The Milestone Collection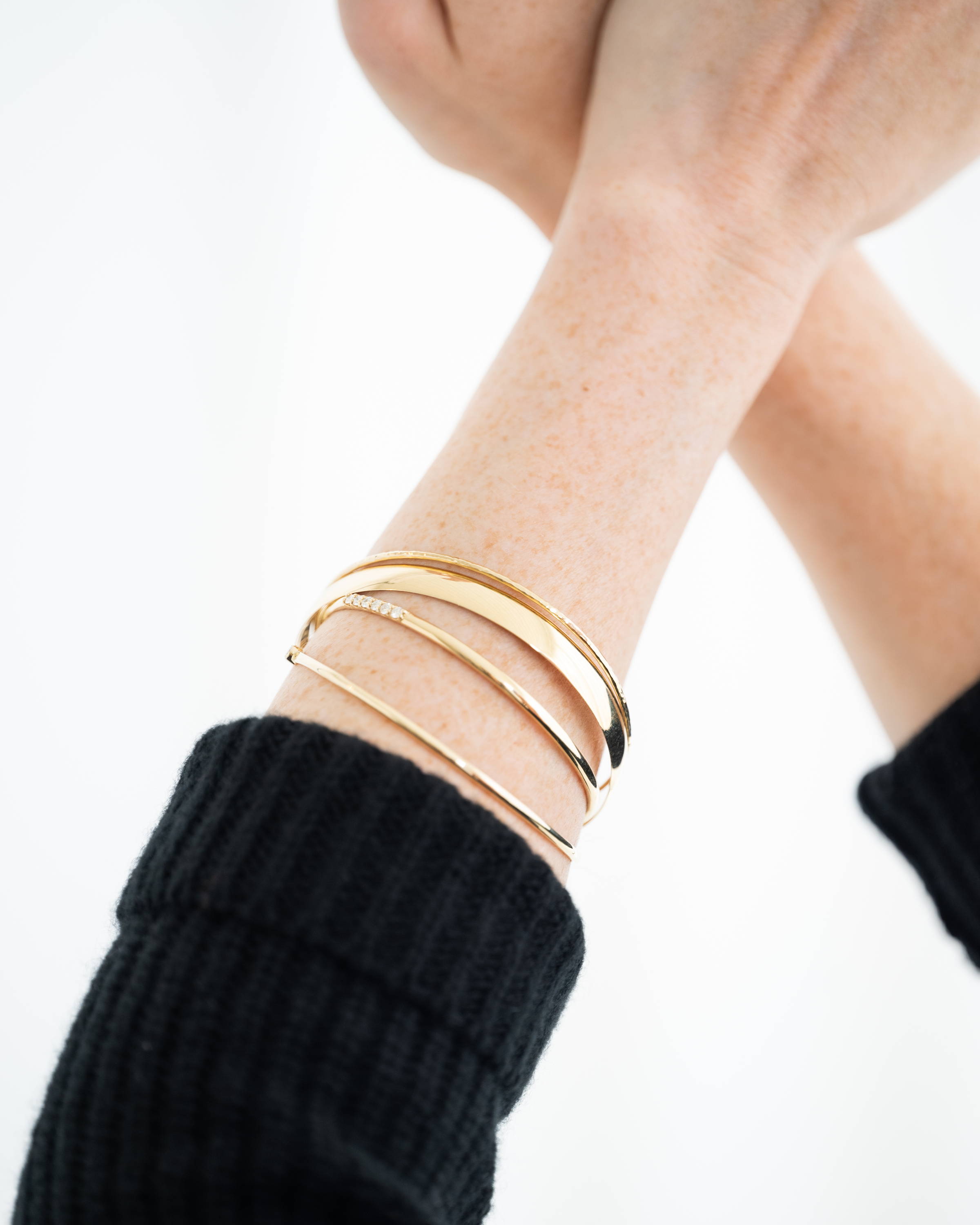 The Milestone Collection: Bangles created to mark a big anniversary, to convey a special message, or to be worn alone as a statement piece.
The Decade: The Decade is the Yearly Co. "happy medium" bangle at 2.25mm on a half round wire.
 The Milestone: : The Milestone is the second thickest Yearly Co. bangle at 4mm.
The Jubilee: : The Jubilee Bangle is our widest bangle at 8mm thick.
Because the bangles in our Milestone Collection are made of half round wire, meaning a flat inside and slightly curved outside, they can be hand engraved on the interior or exterior of the bangle. Some clients have had names, monograms, dates, and even phrases like song lyrics or wedding vows engraved on their bangle. It is the perfect way to add a touch of personalization to your piece.