The Birthstone Bangle Collection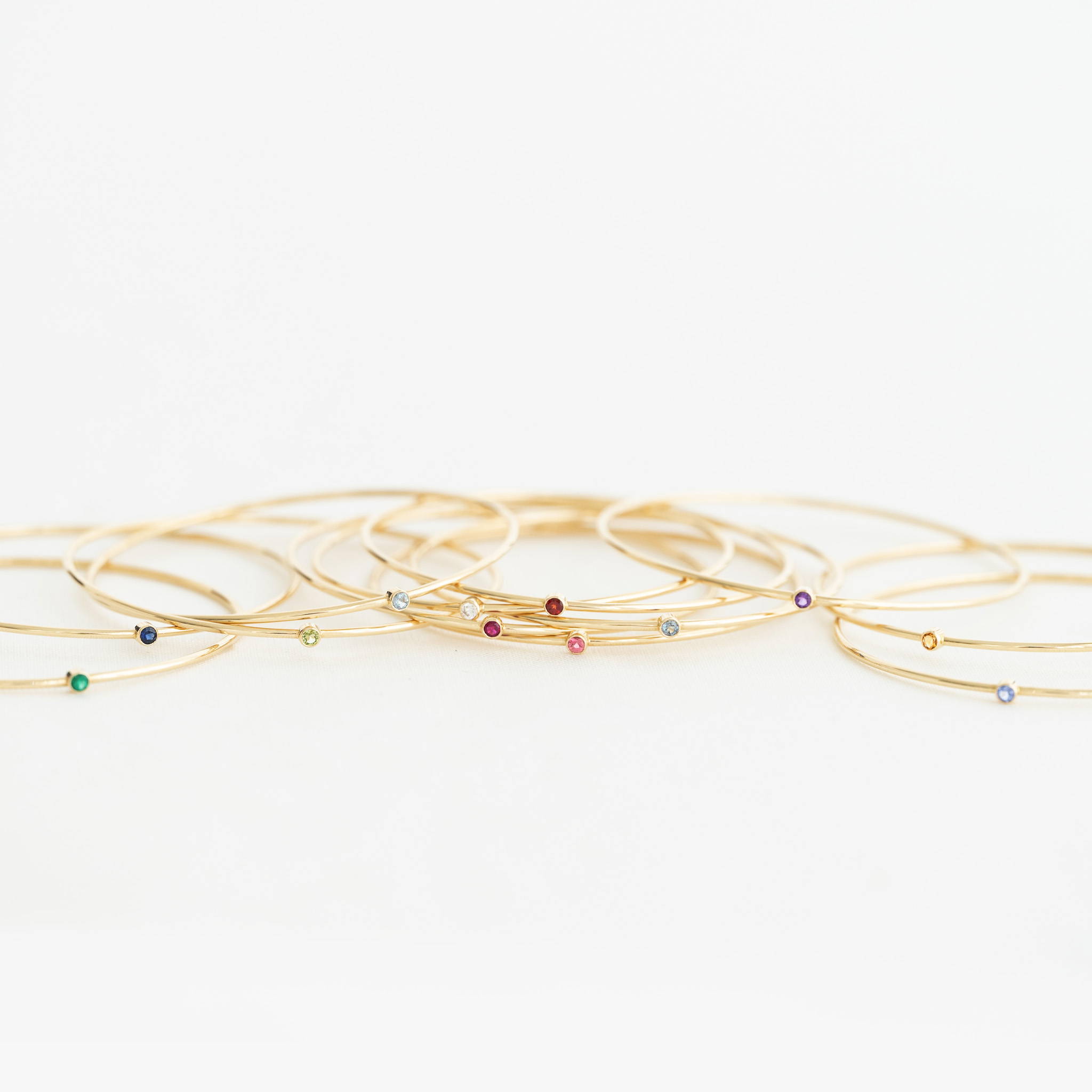 The most meaningful part of our job at Yearly Co. is to help you to tell your story through jewelry. We have had so many requests to add birthstones to our bangles and after months of designing and testing, they are finally here! We chose each stone type carefully, both for what it represents and for its wearability. All of our birthstones can be worn 24/7 just like the rest of our solid 14k gold jewelry.
Available on the Yearly Co. heavy weight or double weight bangle customized with one 3mm round birthstone of your choosing. These stones are 1/10th carat weight.
The Birthstone Bangle: Marquise
Available on the Yearly Co. heavy weight or double bangle, customized with one 3x6 mm marquise shaped birthstone of your choosing. These stones are 1/4th carat weight.
Our traditional milestone bangle set with one 2.4mm birthstone of your choosing. A beautiful statement piece, the inset bezel birthstone stands up to daily wear.
While these stones are commonly used to celebrate birth months, they have additional special meanings and can be used to symbolize much more.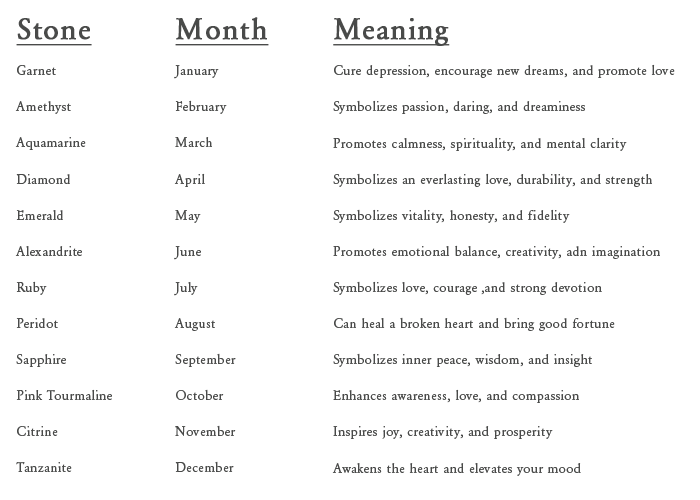 We cannot wait to see how you wear these pieces. You may create a single bangle with a range of stones to represent children or grandchildren, or a stack of colored stones bangles marking milestone months in your life. We love these as a grad gift to honor the colors of the high school she's leaving behind or the college she is heading to next fall. All of those moments in life are meant to be celebrated and your customized birthstone bangle will be a cherished heirloom with a very special meaning.
We examine and choose each stone for its color and quality, and offer a lifetime guarantee on repairs so you can be sure you'll get to enjoy your bangles for years and years to come.
All of these custom bangles are made to order and take 4-6 weeks to complete. We are so excited to see how our customers use these stones to add to their stacks and tell their stories!