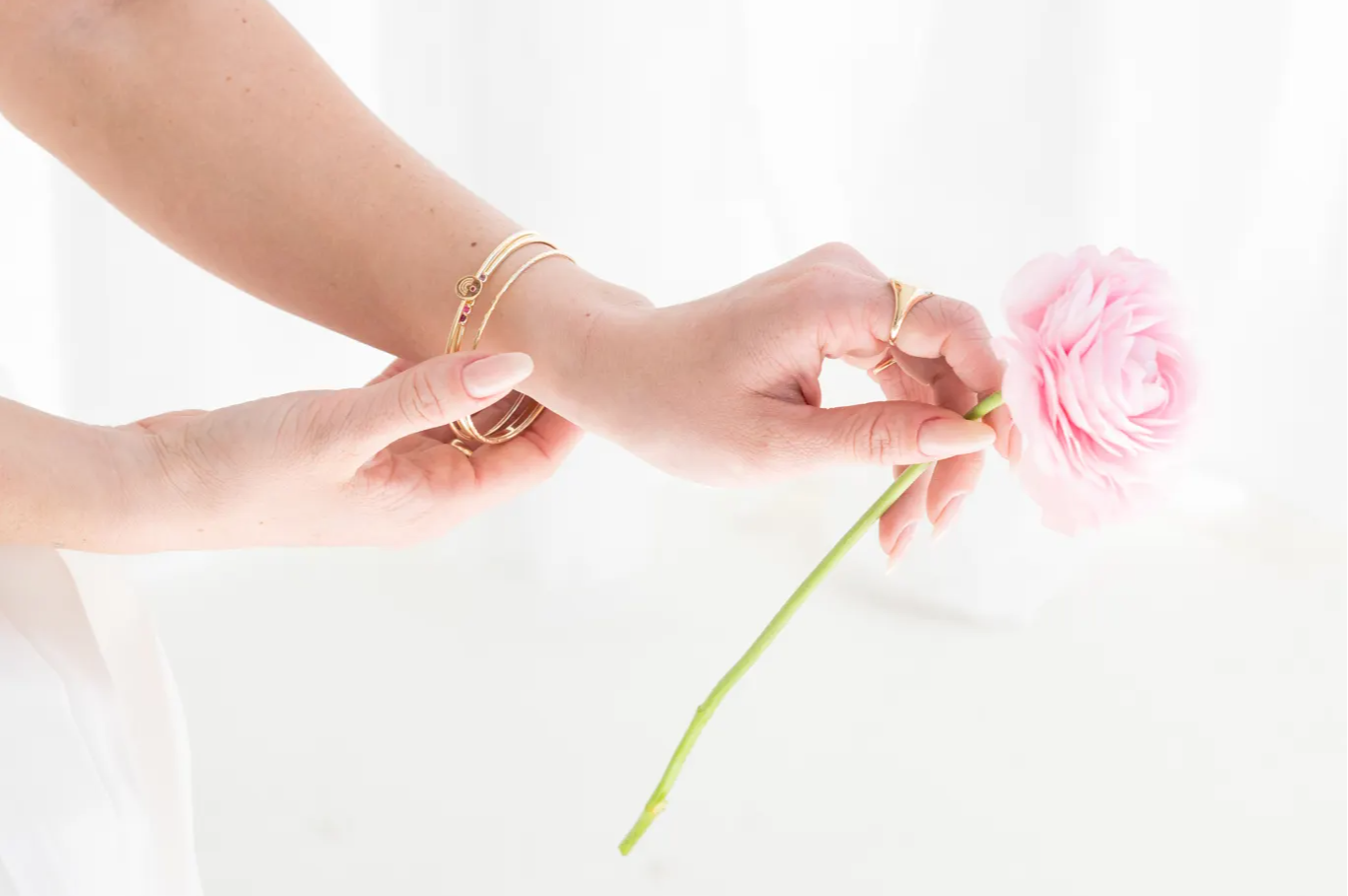 When I started making gold bangles in my garage in 2016, gold was valued at around $1,240 an ounce. Recently, gold has hit an almost 10 year high of over $2,000 an ounce. That represents a 60% increase in materials cost in less than 7 years.
We raised prices in 2020 by small increments to cover costs and continue to offer our solid, 14k gold, handmade pieces to you at a direct-to-consumer cost (without an additional 2x retail markup). As the business has grown, we have gotten better at measuring our production costs, and we try to continually cut down on turnaround times and to offer generous return/exchange policies and free lifetime repairs to all our customers.
To account for this increase in the cost of gold and to ensure that we can continue to provide excellent service and the highest quality products to you for a lifetime, we are preparing for some price increases across many of our products.
Transparency is extremely important to us, and our hope is that by sharing these upcoming price changes we can provide you with a chance to buy our pieces at the current prices for a few more weeks.
We know that many of you look to Yearly Co. for your special Mother's Day and Spring occasion gifts for graduations, birthdays and anniversaries. Therefore we will offer our current prices through midnight on Sunday, May 14th.
A full list of our product price increases can be found below. The range of increase is between 5-25% depending on the product.
Thank you so much for your support and business. We hope to continue to create beautiful and meaningful jewelry to mark your milestones.
We are happy to be able to continue to offer some of our most popular products at the same prices:
The Original Bangle
The Stamped Initial – Original
The Birthstone Bangles – Heavy Weight
All Yearly Co. Earrings
All Yearly Co. Necklace Chains + Pendants
All Yearly Co Rings
| | | |
| --- | --- | --- |
| Product | Current Price | New Price |
| | | |
| | | |
| | | |
| | | |
| | | |
| | | |
| | | |
| | | |
| | | |
| | | |
| | | |
| | | |
| | | |
| | | |
| | | |
| | | |
| | | |
| | | |
| | | |
| | | |
| | | |
| | | |
| | | |
| | | |
| | | |
| | | |
| | | |
| | | |
| | | |
| | | |
| | | |
| | | |
| | | |
| | | |
| | | |
| | | |
| | | |
| | | |
| | | |
| | | |
| | | |
| | | |
| | | |
| | | |
| | | |
| | | |
| | | |
| | | |
| | | |
| | | |
| | | |
| | | |
| | | |
| | | |
| | | |
| | | |
| | | |
| | | |
| | | |
| | | |
| | | |
| | | |
| | | |
| | | |
| | | |
| | | |
| | | |
| | | |