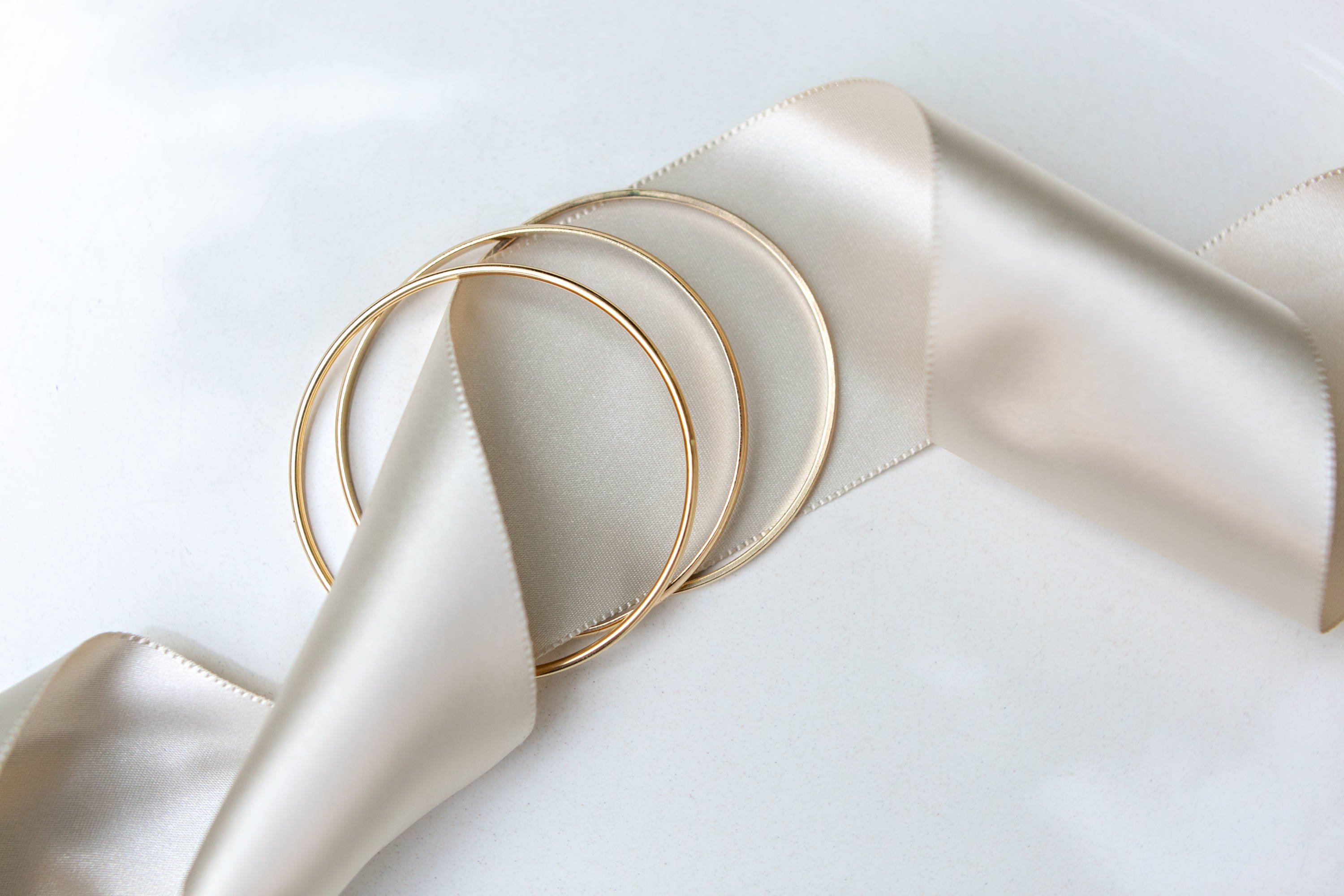 What started as an anniversary bangle tradition in my family has grown into celebrating the special events in your life with meaningful jewelry and we would love to help you get started.
The easiest way to find your bangle size is ordering the Yearly Company Sizing Kit. Your sizing kit will arrive within one week – complete with a full range of brass bangles to try on. You'll be able to "try before you buy" and experience the lightness and size of a Yearly Co. bangle before investing in your final item or collection. Your kit will include a self addressed envelope to return your set and include your custom sizing info.
Bracelets should fit snugly over your wrist and not slide off easily. If you intend to wear your pieces all day/everyday, you will want them to be difficult to put on, so that you have to push them down over your knuckles with some force. You should be able to remove your bangles, but they should not slide off easily. If you intend for your bangles to be worn only on occasion, you might want them to slide on and off with more ease.
Brass sizing bangles come in a set marked as: 7″, 7.25″ 7.5″, 7.75″, 8″ or 8.25″. This is especially important for larger orders and initial bangles before we create your final product. Purchase your sizing kit HERE to start your Yearly Co. collection
Once you have found your fit, it is time to choose which piece you would like to start your stack with! Picking your first bangle can seem to be an impossible choice. When a client can't decide where to start, we always encourage them to consider what milestone they are celebrating and how they would like it symbolized.
To help you get started we have listed a few milestones and our favorite pieces that are frequently used to commemorate them.
We also encourage people to consider a bangles durability when deciding which bangle they would like to use to start their stack.
The Original Bangle is our thinest bangle and can develop natural wear and bends over time, as you work your way down the chart you will find bangles that will maintain their shape! The bangle durability chart below will help you figure out which bangle would best suit your day-to-day life!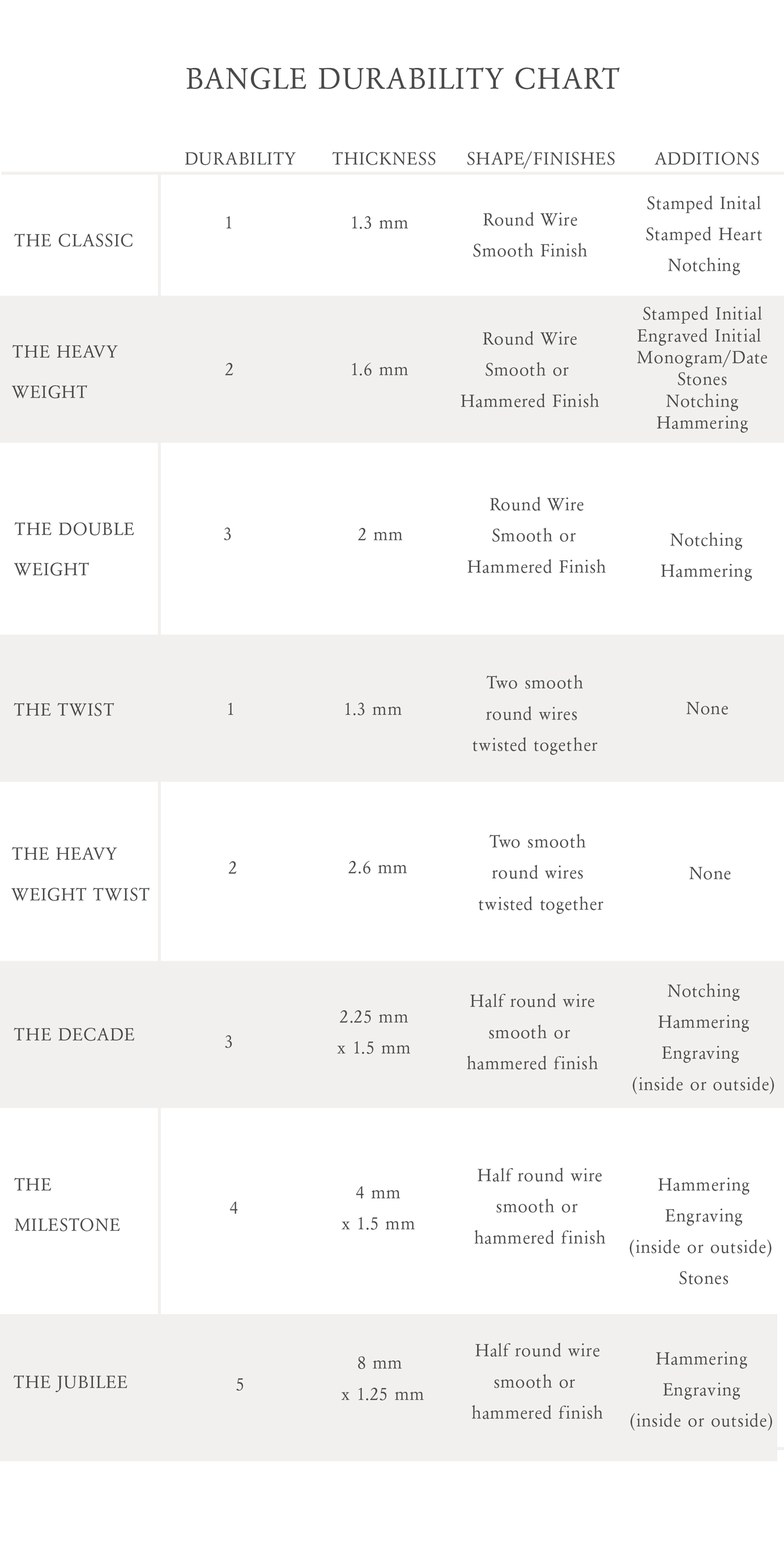 If you have any additional questions you can always email us at hello@yearlyco.com for further assistance!