2021 Year(ly) in Review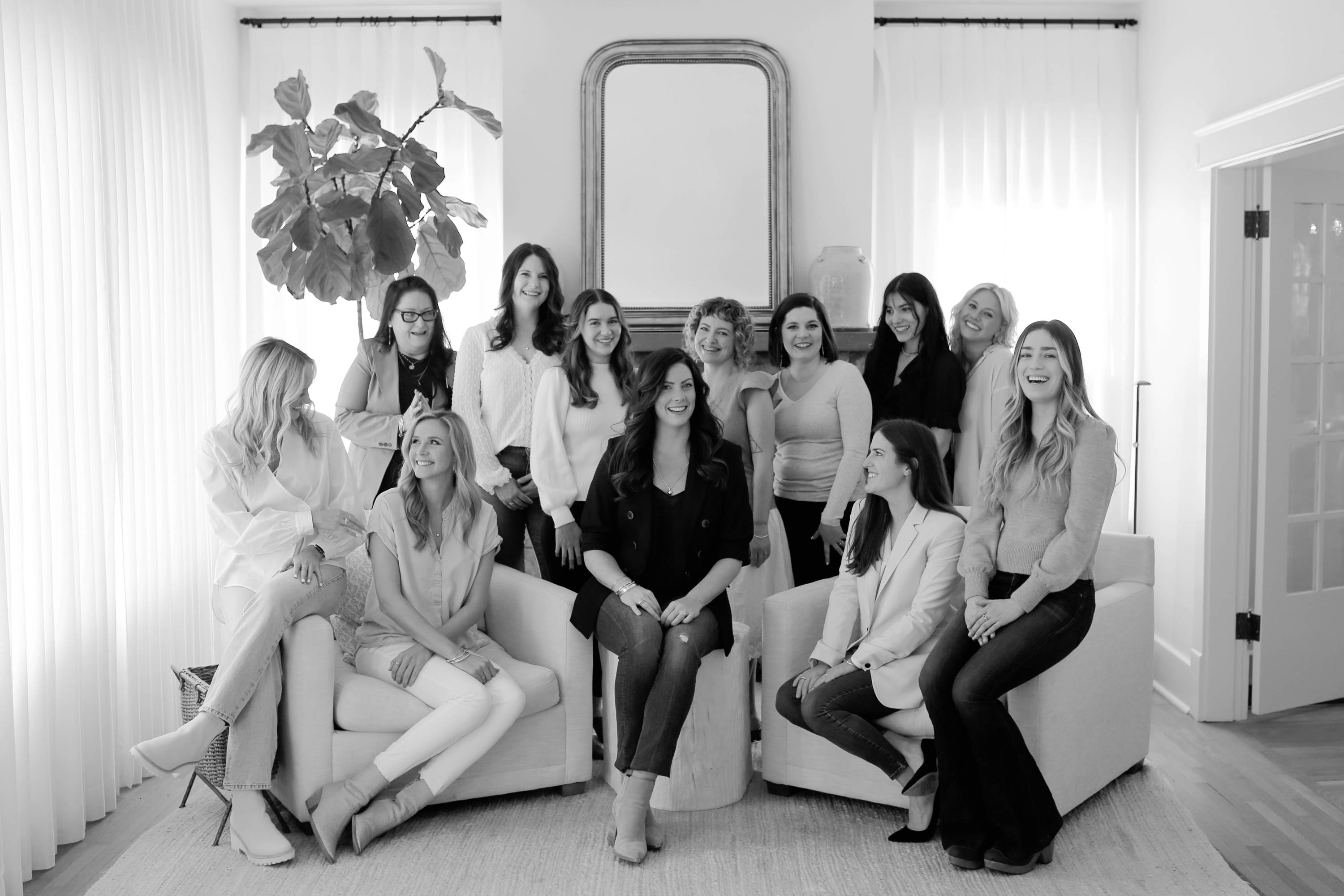 This year was one we won't soon forget. Even with the many challenges, changes, and struggles, your stories and your business kept us busy and grateful.
We experienced record breaking sales, gained so many new clients, and even got to meet some of you in our new store front. We are so thankful and humbled as we know this was not the case for many small businesses. Each month was full of changes and opportunities and we hope you enjoy reflecting back on the year as much as we did.
January: My sister Mary and I began to dream up a sister podcast. We wanted to share our entrepreneurial failures and successes and what shaped us as business owners.
Check out "Boots and Bangles" HERE.
February: We celebrated one year at our Green Hills headquarters and storefront. We also officially launched The Ann-iversary bangle, a piece that was originally designed to celebrate my 10 year wedding anniversary.
Lastly we hired Susan, our 3rd full time jeweler!
March: We started renovations on our space! We created more offices, a better workspace for our jewelers, and an intimate shopping area.
April: We added another full time employee - Elizabeth! Elizabeth, also known as Wizzie to Nashville natives, is our Director of Finance and Operations and has helped us to grow and develop our team this year in many ways.
May: After hearing so many heartbreaking and inspiring stories of women experiencing loss in their journey to motherhood we launched the Rainbow Collection. These bangles were meant to acknowledge the challenges and trials along to way to becoming a mom and the sunshine after the rain in many of your stories.
June: This June we celebrated 5 years of Yearly Co. When I launched Yearly Co. on June 6th, 2016, I would have never imagined in my wildest dreams that it would turn into the business it is today. I am so so thankful. 
We also hired Jordan, our 4th full time jeweler.
July: My family and I took a trip to California. We spent time in Northern California at my childhood home and then in Santa Barbara as a final family getaway before the school year started. We celebrated my cousin's upcoming wedding eating homemade pizza in my parent's back yard, took long neighborhood walks in the 70 degree weather, and explored sea life with my nature loving girls. 
We also hired Lily, our 5th full time jeweler.
August: We added another member to our team: Jessie! Jessie works in our retail space to help you find your fit, shop for a loved one, or pick out the perfect piece for your stack!
September: LABOR. DAY. SALE. Over 1100 orders came in during our annual Labor Day Sale. The most shopped products were The Twist, The Original, and The Hammered. We love offering this fun event for our customers every year!
October: We had a busy October! We hired Morgan, a customer service associate, and Fleet, a part-time polisher in our studio. We launched our Marquise Diamond Studs and The Etoile Bangles (a limited time collaboration with Octavia Elizabeth).
November: We were busy getting your holiday orders together! We also hosted an in-store shopping event with our friend Gem Gossip. 
December: This holiday season looked a little different for my family. Because of Covid we spent the holiday at home - just the four of us. 
Our team took a break to spend time with their families and to reflect on a wonderful year.
We also relaunched The Etoile Bangles…
They were such a hit in October that we had to bring them back! 
We look forward to creating more beautiful pieces for you in 2022. We have A LOT of exciting things planned and can't wait to share them all with you!
Cheers to a New Year,
Ann & The Yearly Co. Team